Thanks so much to taking a peek at my "Everyday Warmth"  project!! You can check out the details of how my project got started here on the blog. I'll be keeping a tally of the scarves that are donated here on this page… Starting Thanksgiving week 2012, and continuing as long as people need them… For every scarf that I gift or sell, I donate one to someone in need through our church.  I am thrilled that local people will be wearing my scarves and hopefully finding warmth and comfort from them.  Here's photos of the scarves that have been donated so far!!
November 2012
The first donation… Three scarves as a matching gift for the three that I made for our parish priests to hopefully comfort them a little bit this winter.  Actually, the first donation was 6 scarves!! The 3 matching gifts, and also 3 more that I had time to make. Here's a pic of some of the scarves from the first set…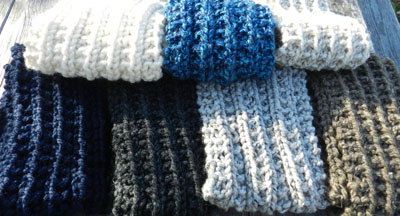 This pic is kinda grainy 'cause it was from my phone… I did take pics with the "real" camera, but it's a crazy week and they're still on the camera… Here's the first 6 donation scarves all packed up and ready to be delivered! Don't they look so cute??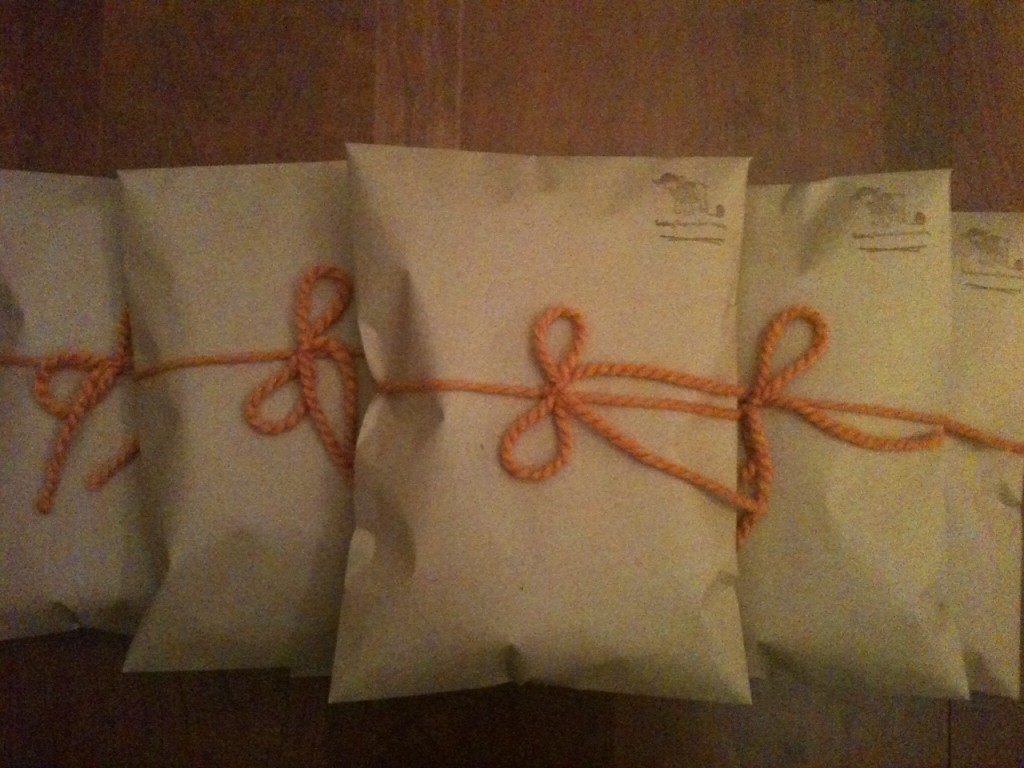 Here's links to the scarves that are currently for sale in the shop… More to be added soon!