There are lots of bloggers that I follow, and one of my favorites is Kayla Aimee.  I started following her story way back when she was "just" a fellow scrapbooker on 2peas. I followed her more when she became pregnant and then gave birth to a micro-premie and was especially touched that throughout her entire story she found strength in prayer. I love her story, and was so excited when I found out that she was writing a book!! And, that Scarlette?? Oh my heck, that little one is spunky!! I love to read her stories!!
I couldn't wait to go to the store to get a copy of the book myself!! (please excuse the "I'm on summer vacation wash and brush, but don't bother to blow dry" hair). It took me just two days to read the book, I couldn't put it down… I loved it… I did cry, but that's just me :) I always cry… Happy and sad… it's what I do! I love that the story is told with love and humor, even the hard parts.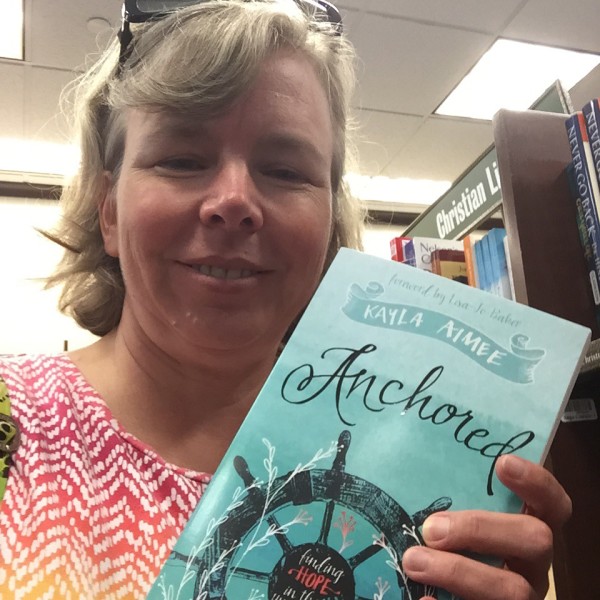 Click on the link below to go to her website and order the book with some extras (unless you can't wait and need to go to the store and pick it up yourself like I did).
This post was inspired by Kayla Aimee's new book, Anchored: Finding Hope in the Unexpected. Order your copy of #AnchoredHope today and receive this printable as a free gift by clicking here!