I was very excited to go away on my annual Quilt retreat over February vacation at the AWESOME Strong House Inn. I promise I'll do a whole post about it, even though it was back in February… It is such a great place to go! This year, my sister came with me (again!! She came last year too), and I really wanted to make her something… I decided to make a sewing machine cover that doubled as a mat that holds the most common tools (like scissors and rotary cutters etc). I was out shopping one day with my friend Ryan and found this ADORABLE sewing fabric at Daley by the Yard (just the cutest store, which we found entirely by accident on our way to a yarn store!)…
This sewing machine cover is one long piece, with bias tape along the whole edge (and a pretty coordinating solid on the back) plus, on the front edge, there's a 4 inch pocket with varying size pockets. There's pieces of the bias tape for ties to keep it closed when used as a cover. Plus, you can still keep your tools in the pocket while it's being used as a cover!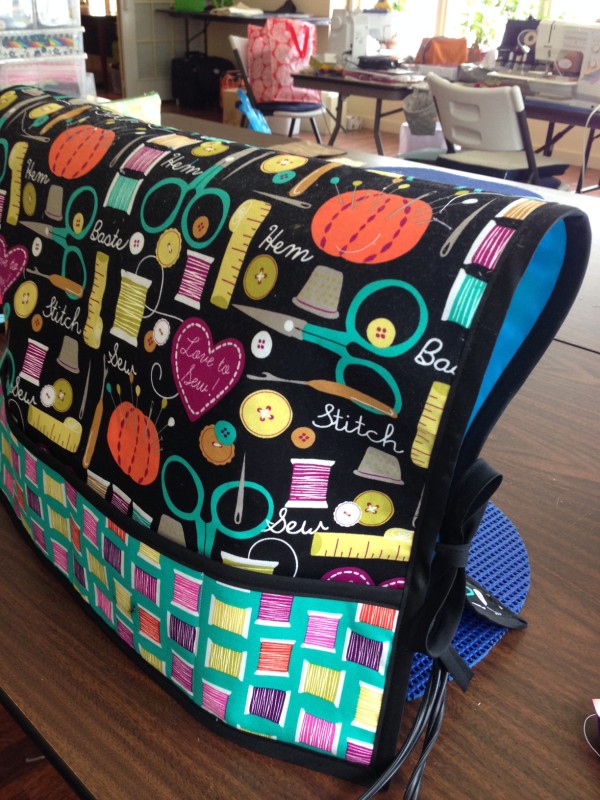 Don't you LOVE that fabric?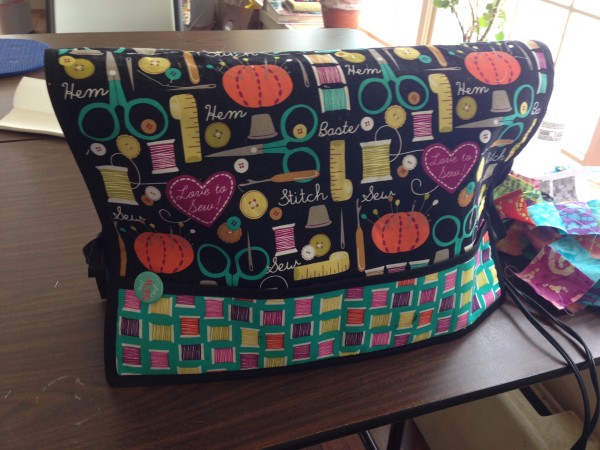 Here it is used as the mat so the machine won't slip around, and your tools are right where you need them!