This past weekend, Kathryn and I attended the baby shower for one of Mike's wonderful cousins!! We are so very happy for them and the upcoming arrival of their baby boy! Mom is a marine biologist, so I picked up a Jelly Roll of the adorable Bartholomeow's Reef fabric and made this little strip quilt. I held some of the strips out (the duplicates) to use as the binding, and Kathryn helped me pick out the fleece backing… I LOVE how it came out, and they loved it as well!! Here's what it looks like:
A little teaser :) All packed up in the adorable gift bag we found!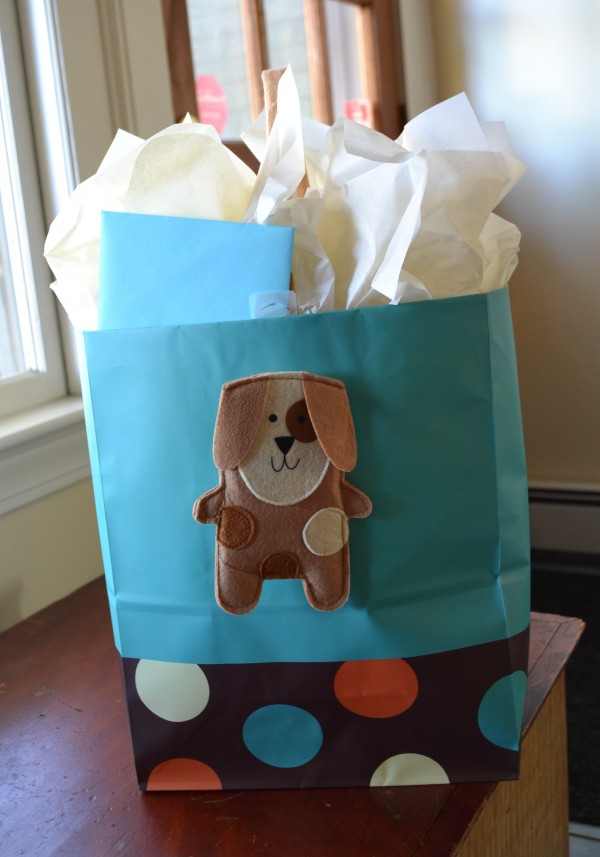 Kathryn helping me hold up the quilt so I can get a few pictures! Here you can see how big it is… Big crib, almost twin size.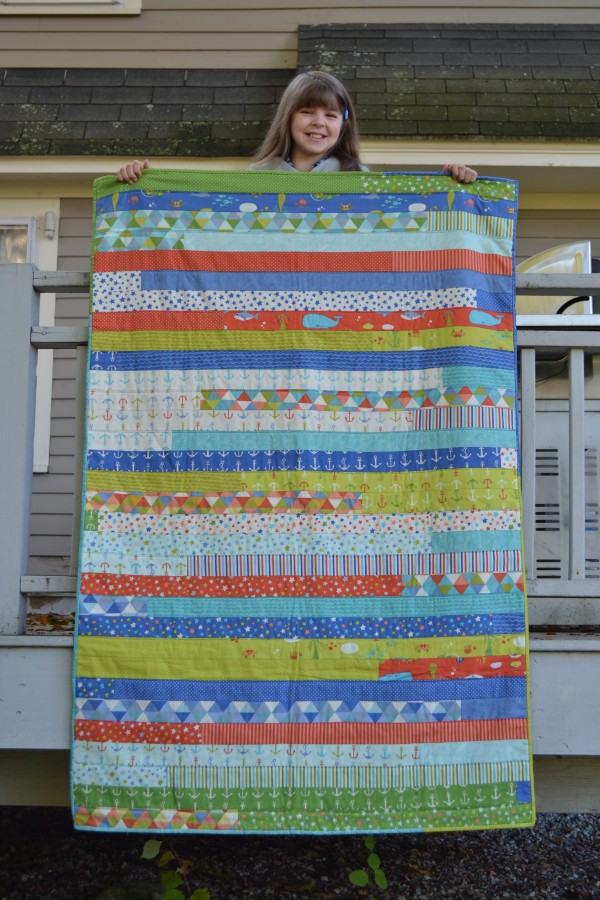 A close up of a couple of the fabrics! Love those fishies!!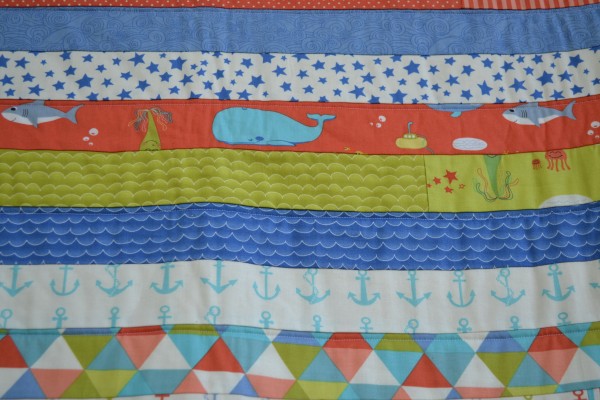 Had Kathryn fold it over so you can see my little tag, and the fabulous fleece on the back!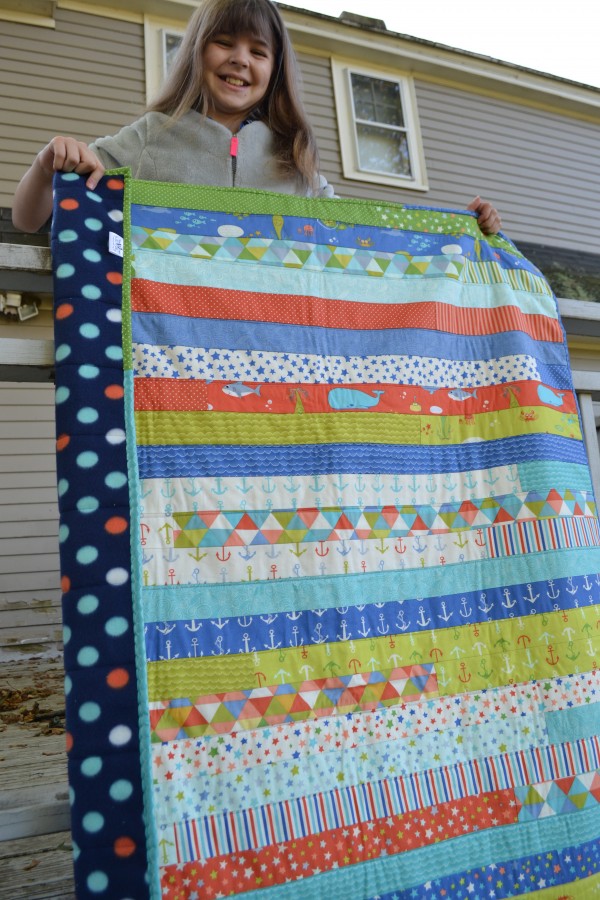 Close up on the fleece, I just want to squeeze it… it's so FLUFFY!!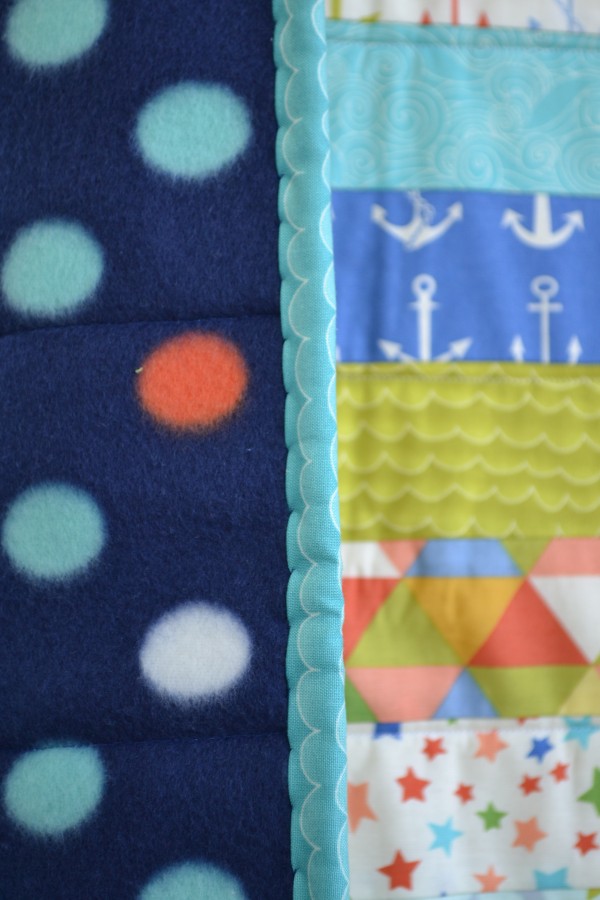 And here it is folded up :)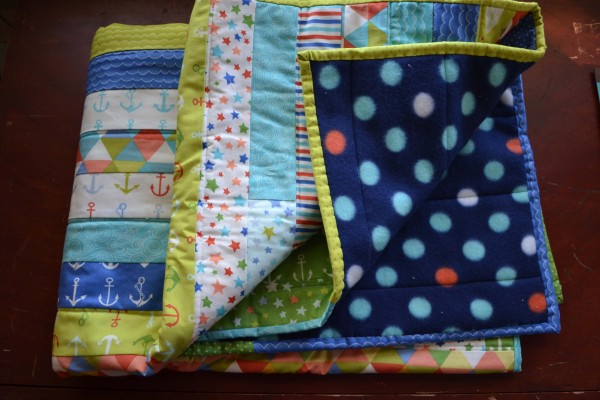 Kathryn took one of me holding the quilt too!