This past weekend we participated in the wonderful Vettes to Vets event at the VA hospital in Bedford, MA.  The event attracts Corvette owners of all years/models from all over. The cars all meet at a local hotel, and drive in caravan to the VA hospital where they line up, bring donations for the veterans, have lunch and the veterans all vote on their favorite car.  This year's event attracted 537 corvettes! Let me tell you, you could hear them coming from a mile away!!!  So much fun, for such a great cause… Here's a few images from the day…
This picture was taken at the staging area (by the Vettes to Vets organization)… Mike and Sean are in that second line on the left… 8th car back… Blue hood up with the white stinger :)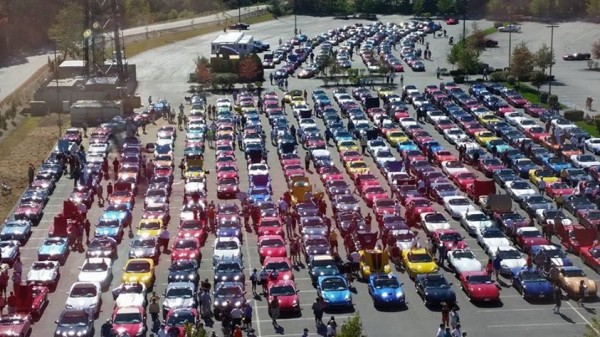 Kathryn and I got there a little early to watch the caravan come in…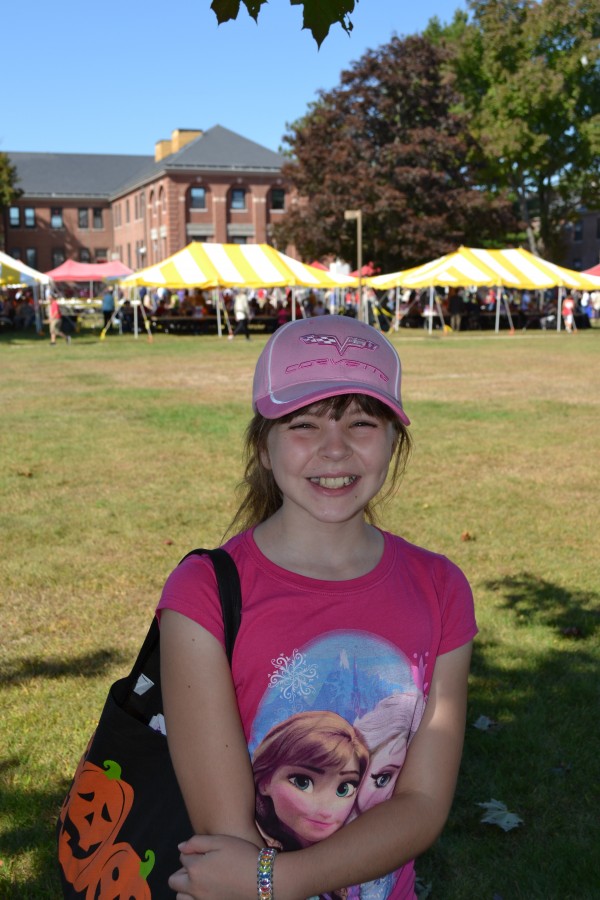 We were walking around, it was such a beautiful day… I said to Kathryn, oh, do you hear that? I think they're coming… I  couldn't hear anything specific, but I describe it as a "disturbance in the force" you could feel it!! A minute later, we overheard someone on their radio say that the cars were on their way… I swear I could "feel" it when all 537 cars started :) even if they were a mile away!! After we checked out the area, we walked back out to the road to see the caravan come in… The lead car is the State Police 1989 Corvette…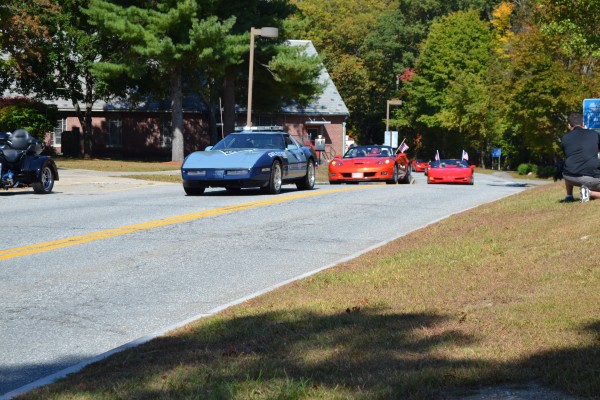 With the exception of the State Police Corvette and a few VIP cars, the older cars came first and the newer cars toward the back… Most of the cars displaying or waving American flags on the way…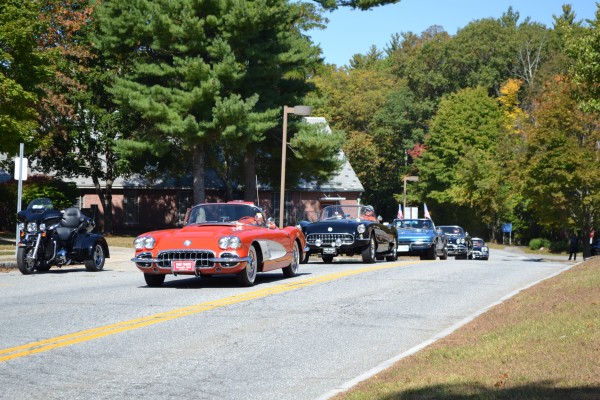 Hey, look who's coming now… Mike and Sean… Sean was video taping, so holding his ipad in front of his face… He's making an montage of the videos he took, I'll post it when it's ready!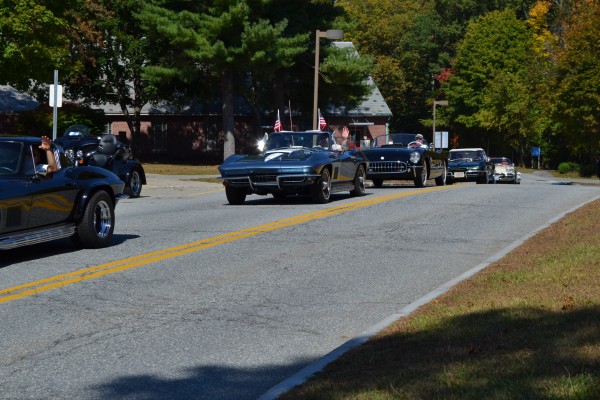 Hi Guys!!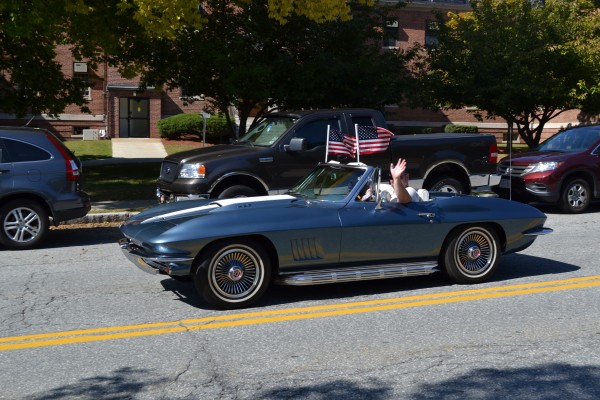 The number of Corvettes was just crazy! All those beautiful cars in one place! In fact, after a little while watching the caravan, Kathryn and I walked back to the main area, waiting in a 20 minute food line, got our food, sat down and ate, AND when we got up, the line of cars was STILL COMING IN!!!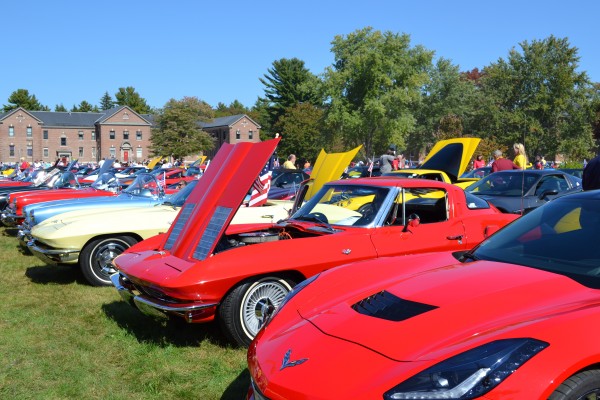 There was a whole troop of volunteers helping the veterans, many in wheelchairs, to come and see all the cars. Here's a few shots of our car…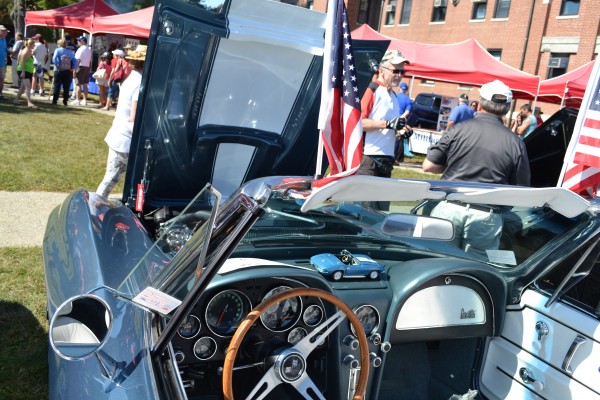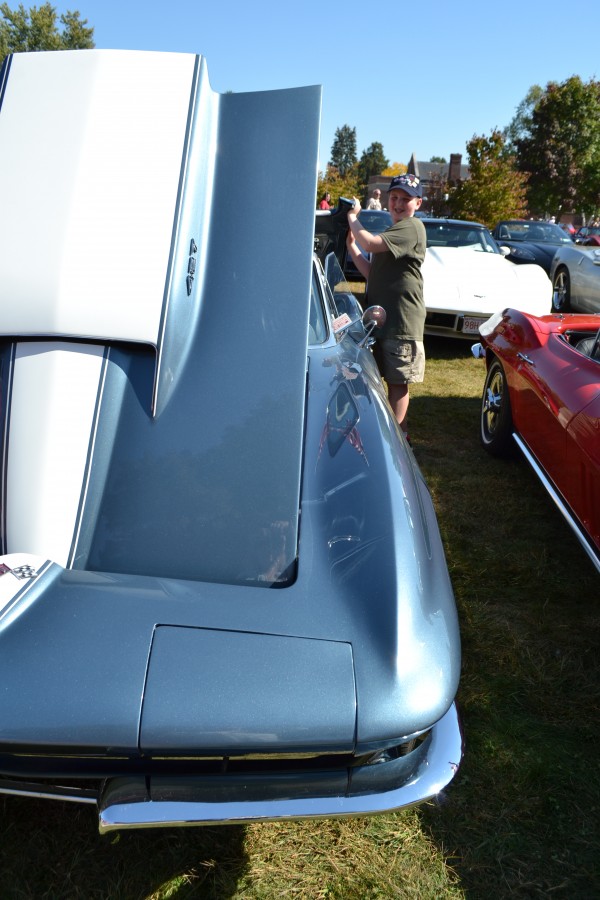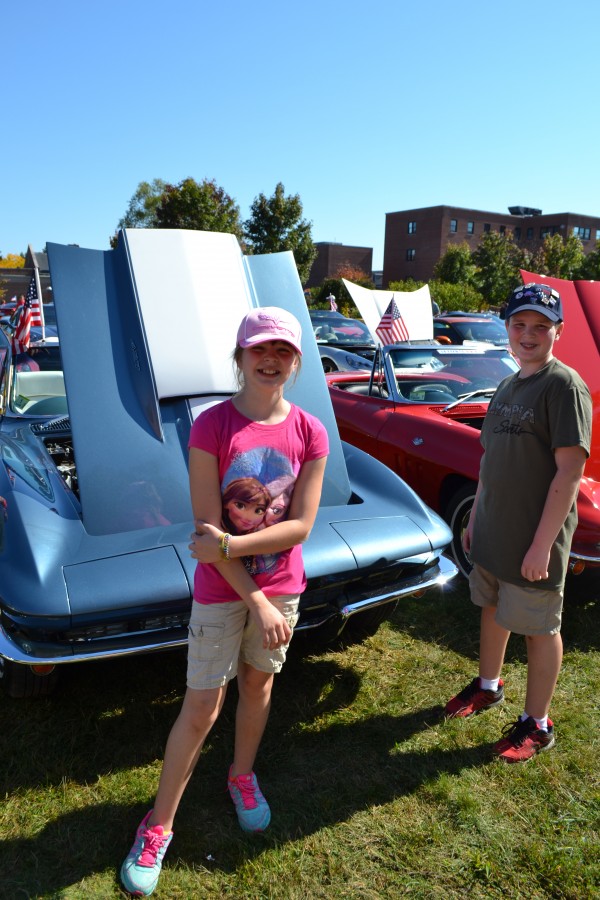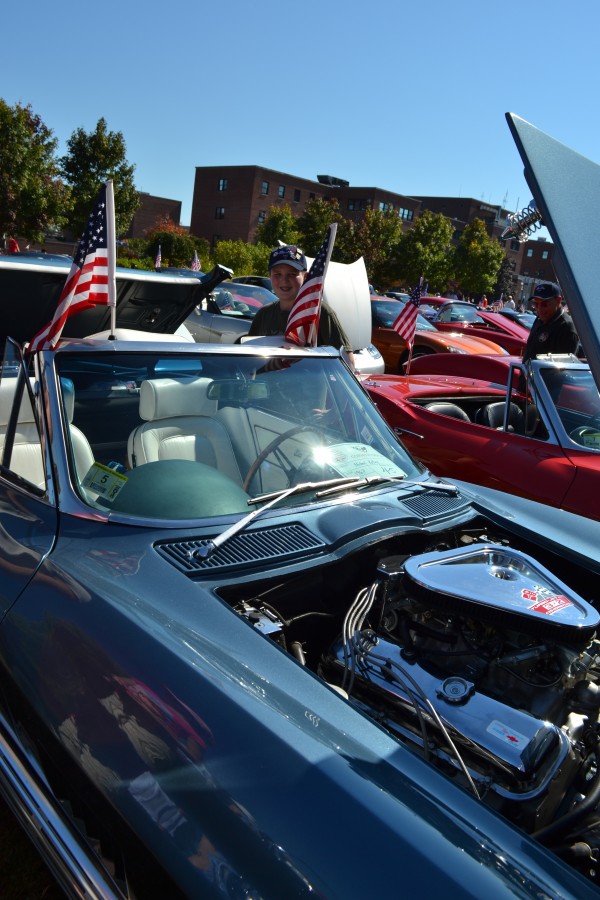 The kids loved walking around and seeing all the cars.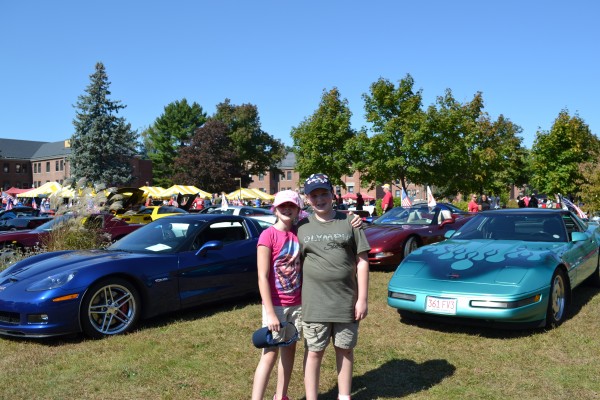 As Kathryn and I were leaving, we saw a purple Corvette that she loved… The people were kind enough to stop for a picture :)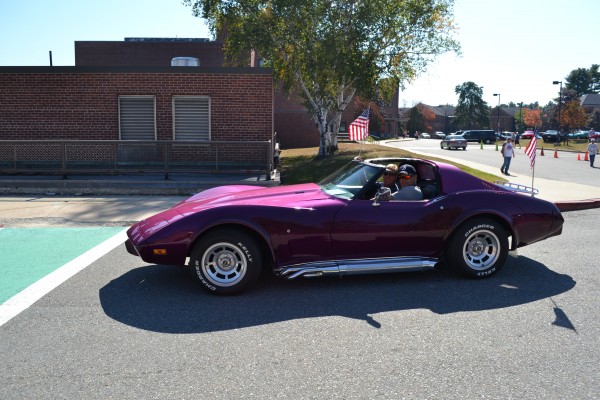 A wonderful event for a wonderful cause on a beautiful day!! Can't wait til next year!!