**Warning!! This post contains many images, and will most likely be VERY long because it was AMAZING and I want to share it :) You have been warned :)** Oh, and… I'm posting it on both my home and school blogs. It was that amazing (did I mention how amazing it was??) !! :)
I was honored to be invited to attend the Google Teacher Academy in Mountain View, CA. You heard that right!! I got to go to THE GOOGLEPLEX!!! I applied along with (from what I heard) 2000-ish other hopeful attendees and was among the 65 chosen to attend the GTA in Mountain View and become a Google Certified Teacher!
It was an amazing experience! I'm finding it hard to describe though… I think it's like when we visited the Grand Canyon, you've seen the pictures and you've read the descriptions, but words and pictures can't capture how really amazing it was… That's how I feel about the GTA!
Just after getting the invitation to attend, we were also all invited to a G+ group so that we could start connecting, and that's exactly what we did! The conversations started flowing and we all started connecting. There were discussions to get to know each other, connections between people who were fairly local (I got to meet 2 of our cohort at the Connecticut Google in Education Summit in June, Allison Mollica and David Saunders). We got started creating t-shirt designs and shared ideas about how to connect implement Google Apps and Tools in our classrooms. One of our cohort organized a get-together at a local restaurant the evening before GTA so that we could meet up and connect even more!
We arrived a little early and checked out a little of the campus… We were fascinated by the Google bikes!! How cool!! The Googleplex is huge, and to make it easy for everyone to get around, they leave Google bikes all around the campus! Need to go to building 6? Plop your laptop in the basket and ride over! We saw lots of Googlers do just that!
Finally it was time to get started! That's me, waiting for them to open up the doors!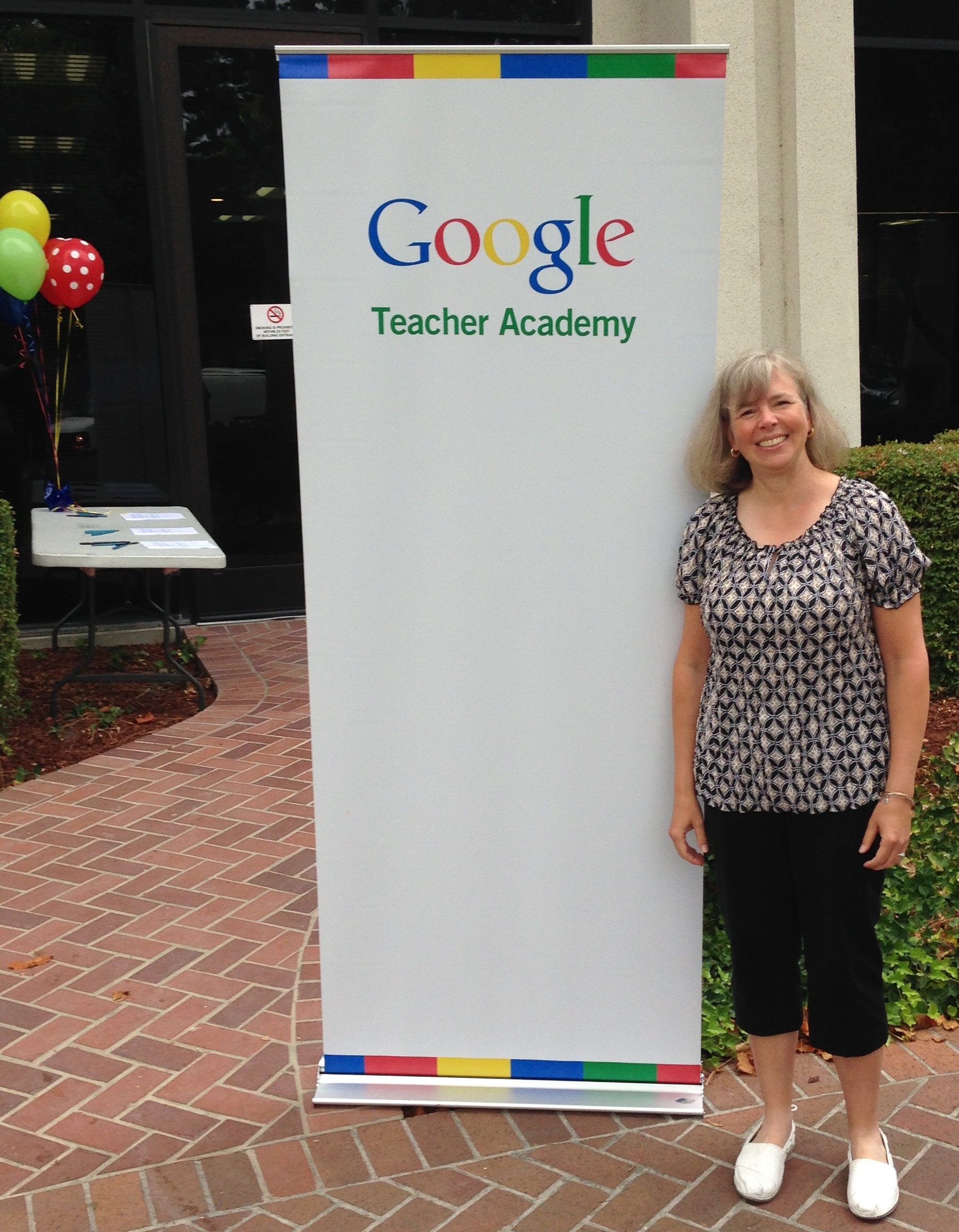 We were greeted with a wonderful breakfast (one thing about Google, you'll never go hungry!! There's food everywhere you look!! Micro-kitchens around every corner).
There was a presentation running to welcome all of us! With our G+ photos :) So fun to see ourselves on the screen :) We're just like the kids!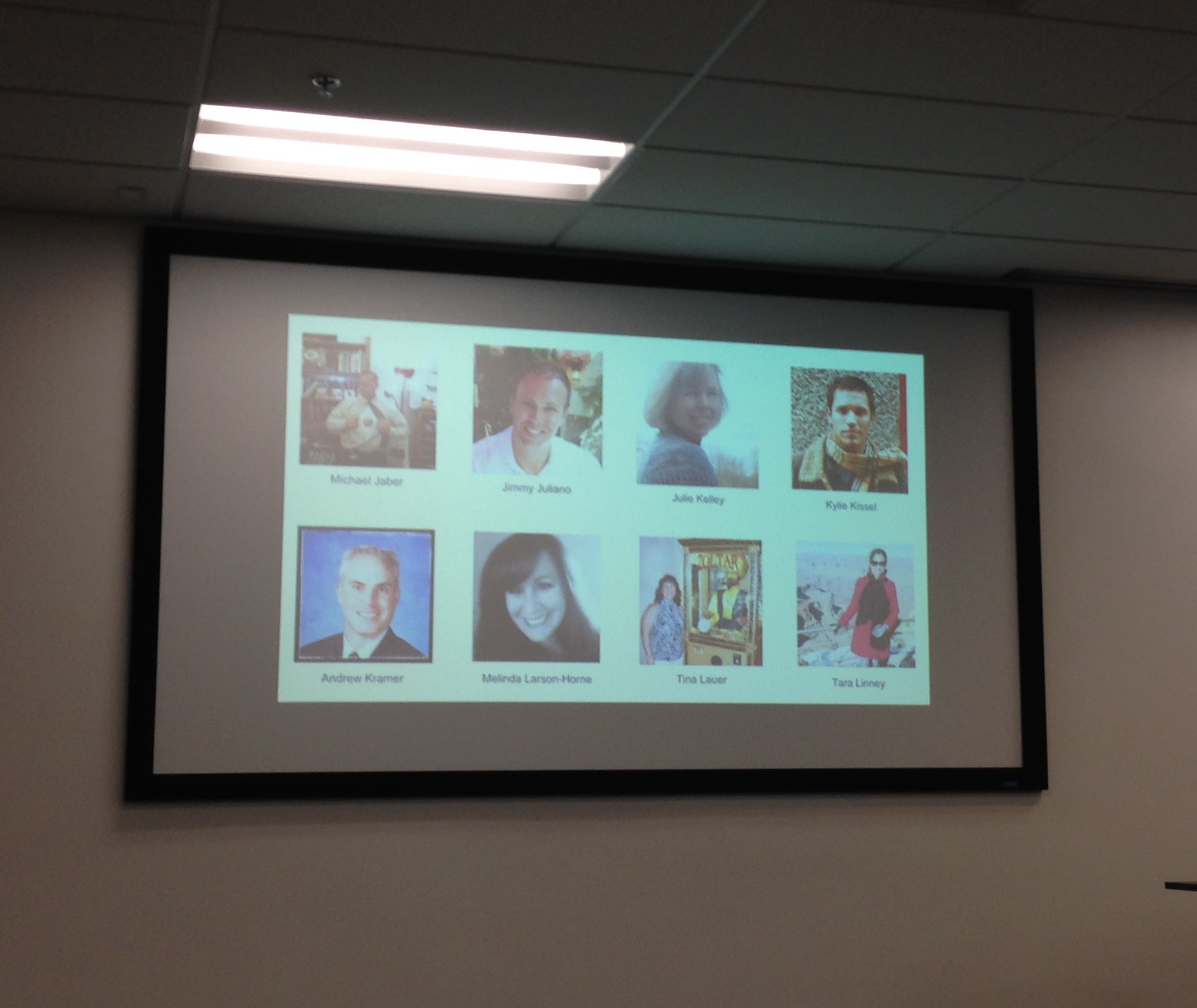 The day was filled with LOTS of workshops and activities… It was amazing to spend (the LONG) day with so many other educators who were SO EXCITED to be there and share their experiences. We didn't pause much for photos, but I couldn't resist one with the "owl" Google sign :) We know I have a "problem" with owls!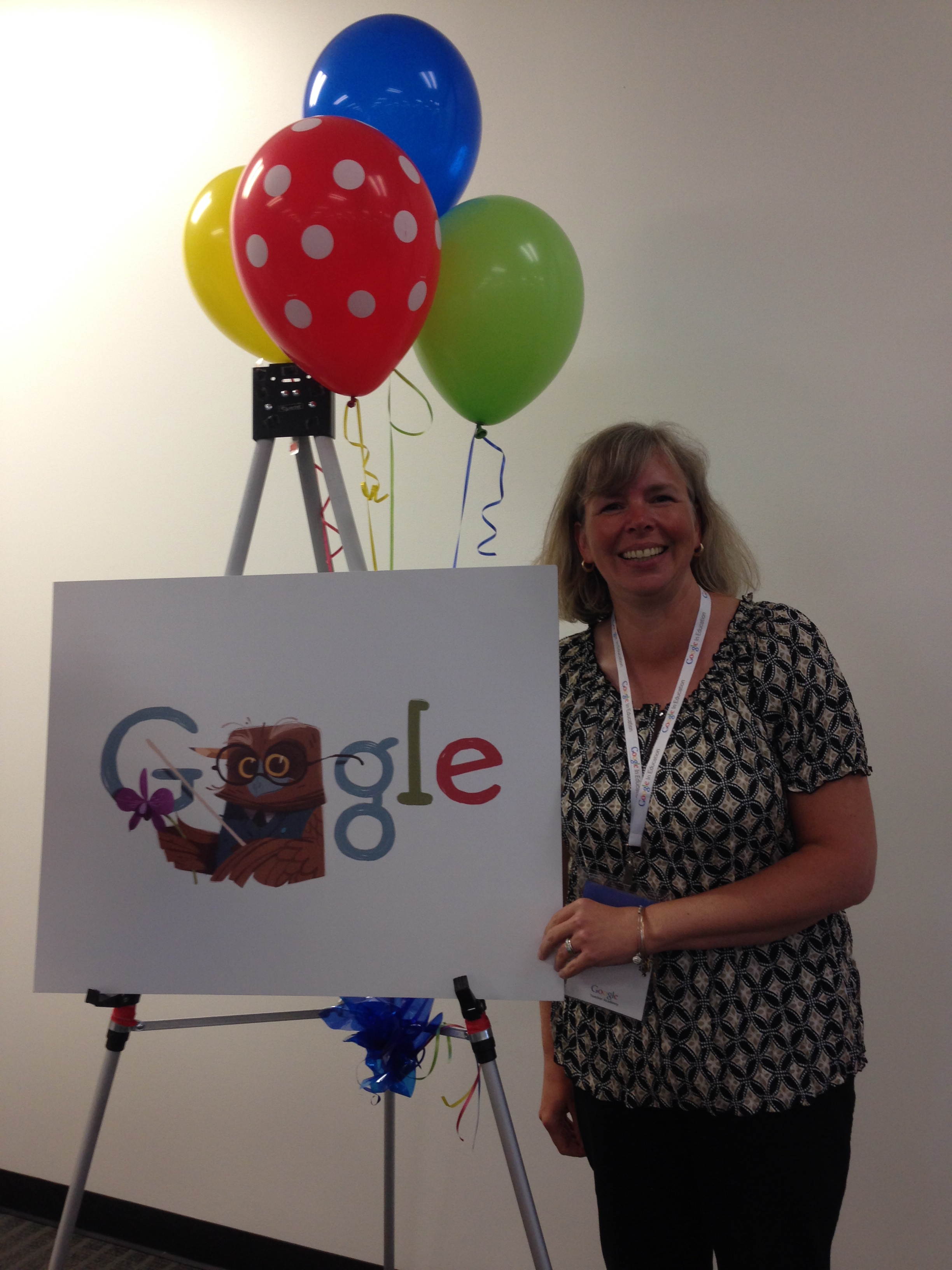 The day was packed full of activities… And at the end of it… THIS happened!! We all officially became Google Certified Teachers!!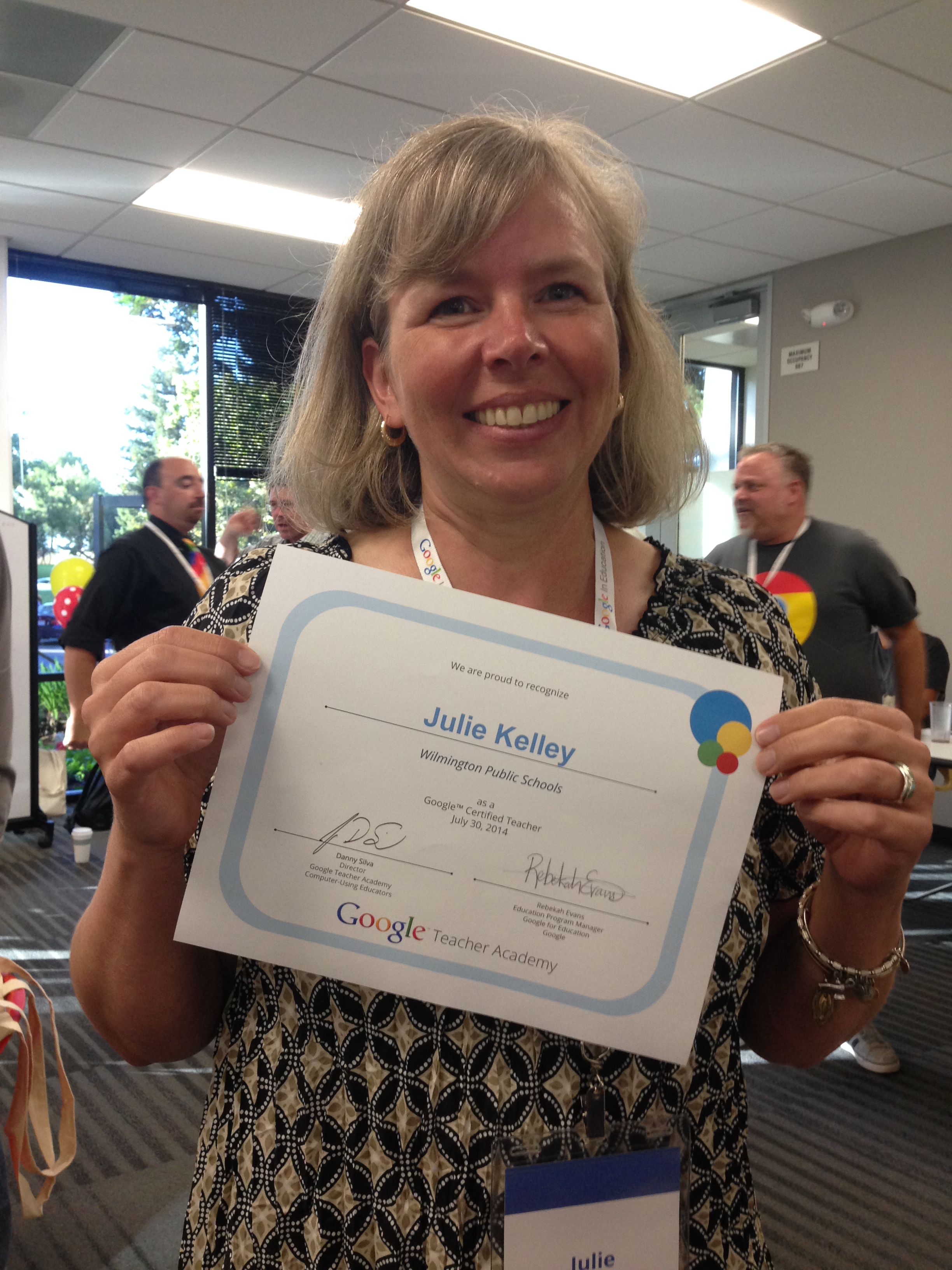 After our amazing day, we were treated to a wonderful celebration supper (there was lunch and snack in between too!). Here's me with the amazing Becky Evans after the celebration!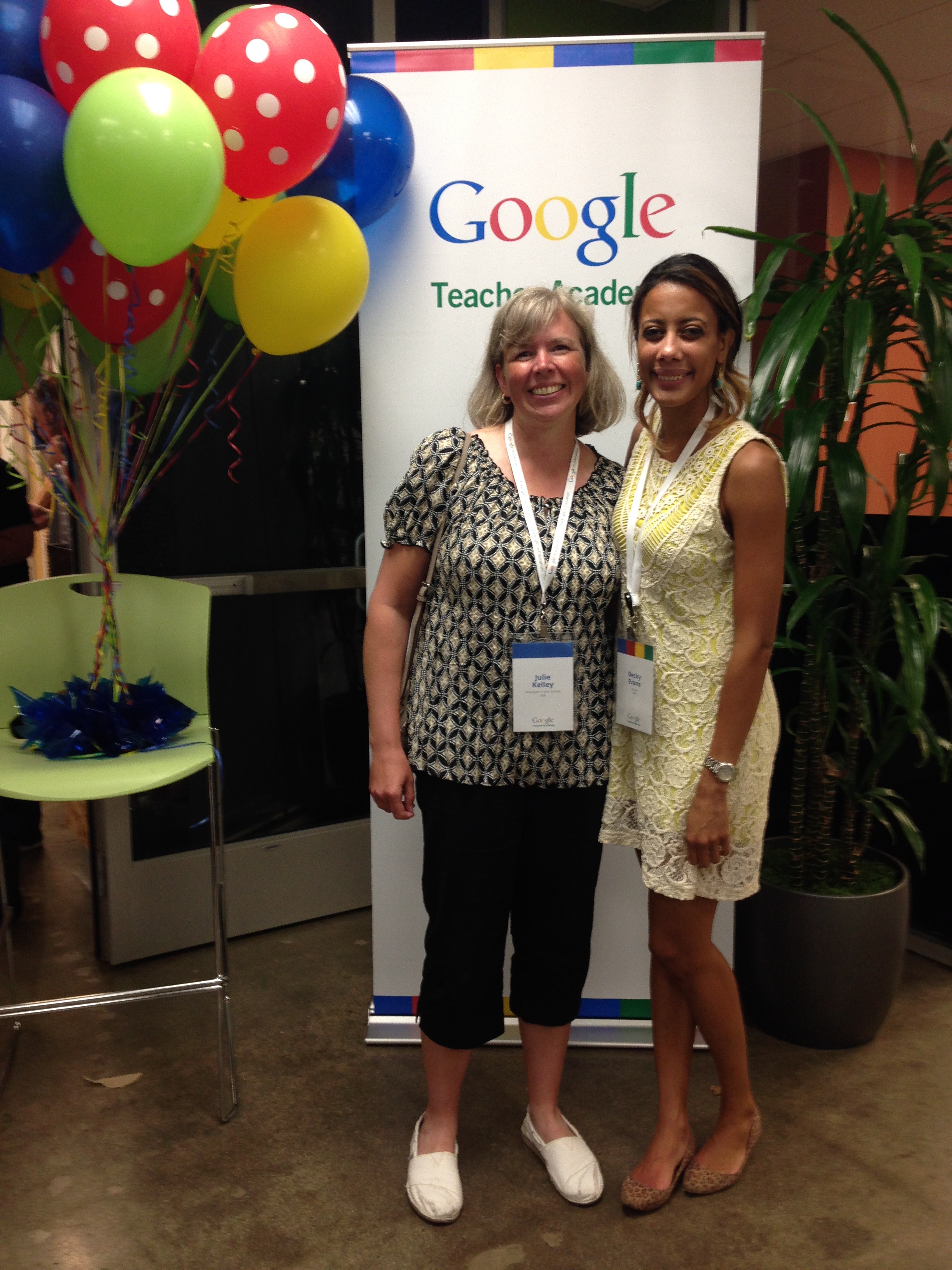 The next day was just as amazing! Starting again with yummy breakfast, and the entire day devoted to learning and collaborating! I got to chat with 2 of the Boston based Googlers who were in for the Academy!!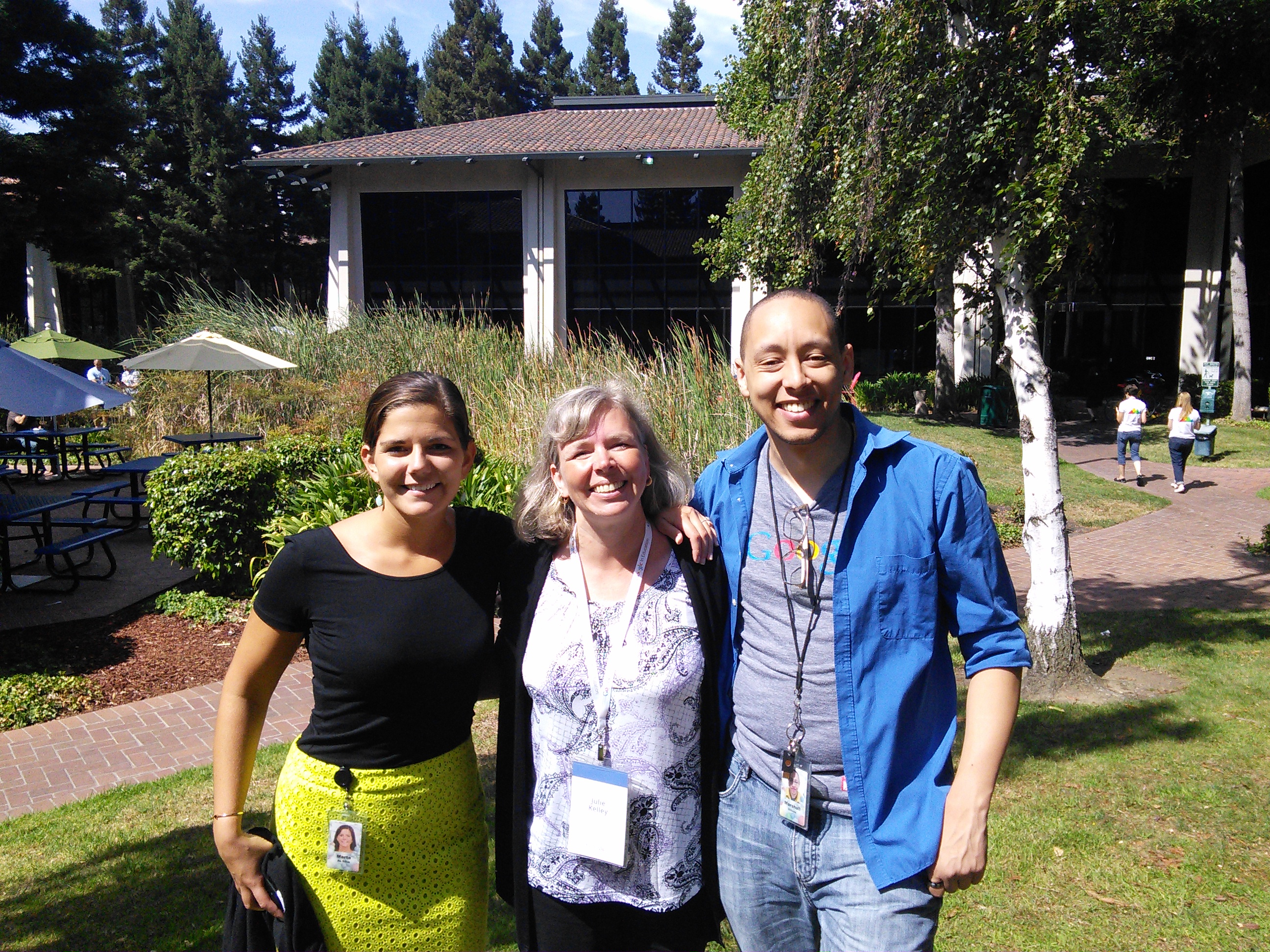 After we were officially done, we took a little field trip to the official Google Store…
Google Certified Teachers on the move!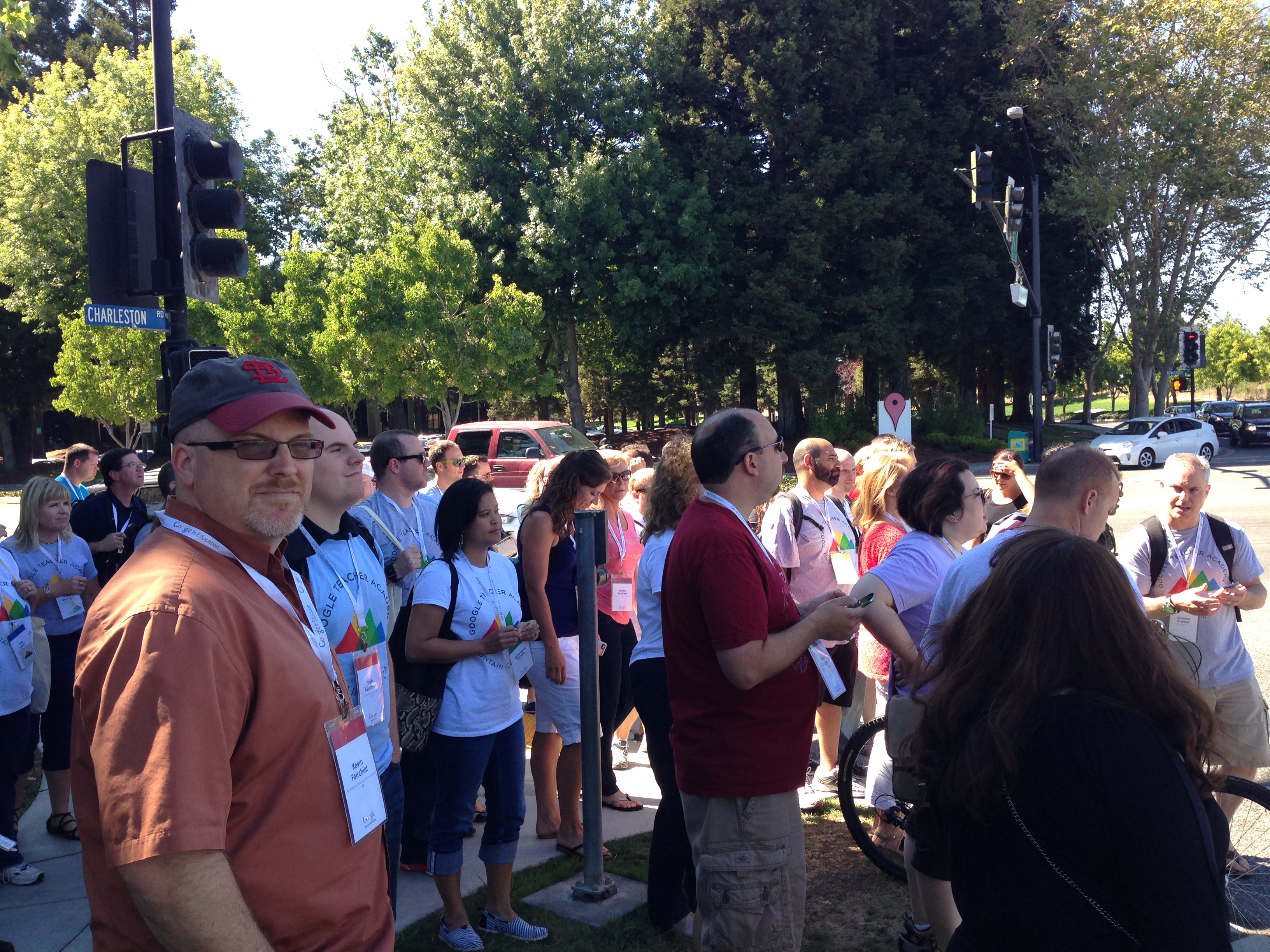 You are HERE!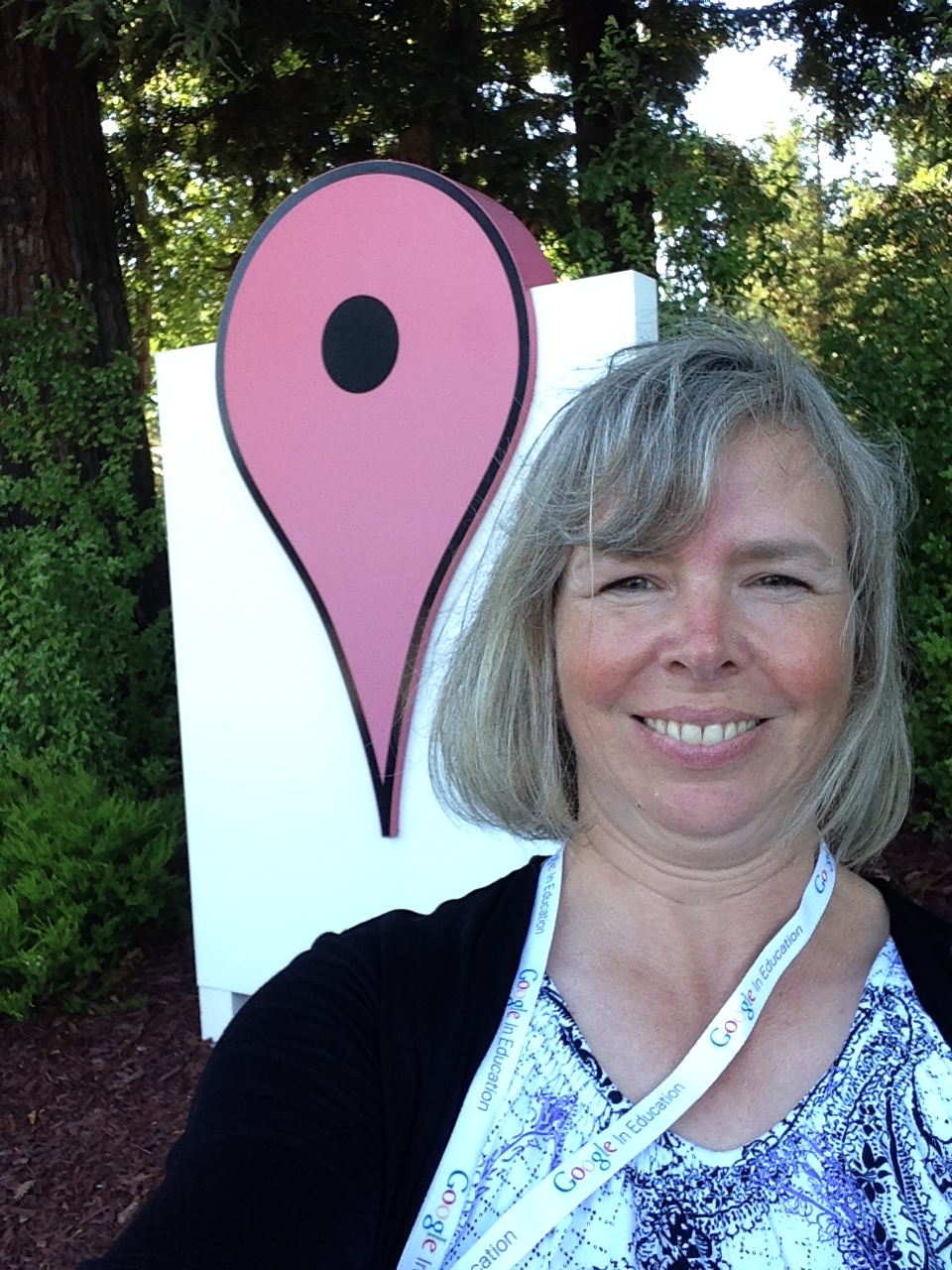 After a trip to the store, we took a little ride around the campus to see some of the cool sights…
One of the main buildings…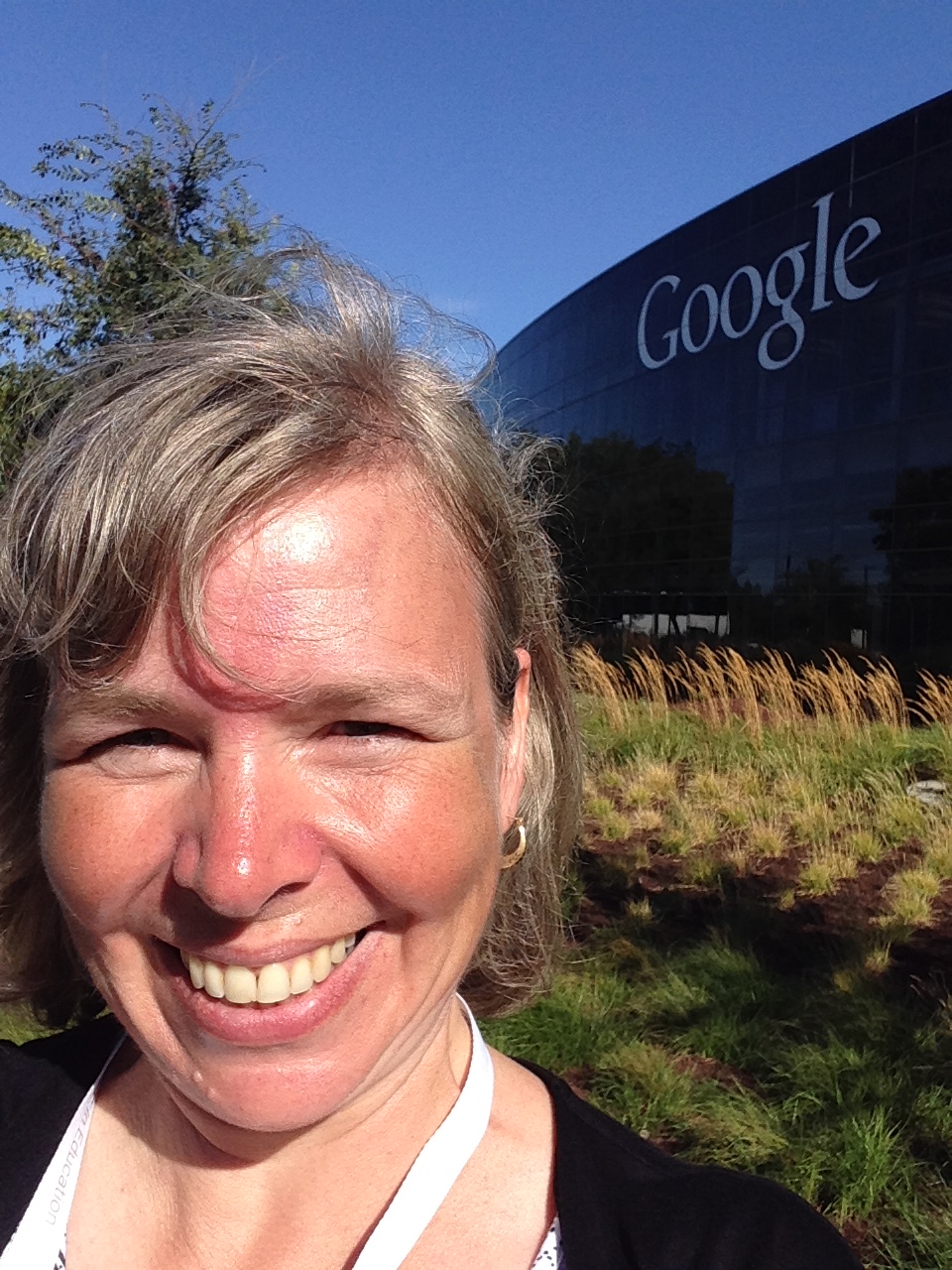 Well, hello Jelly Bean and Ice Cream Sandwich :)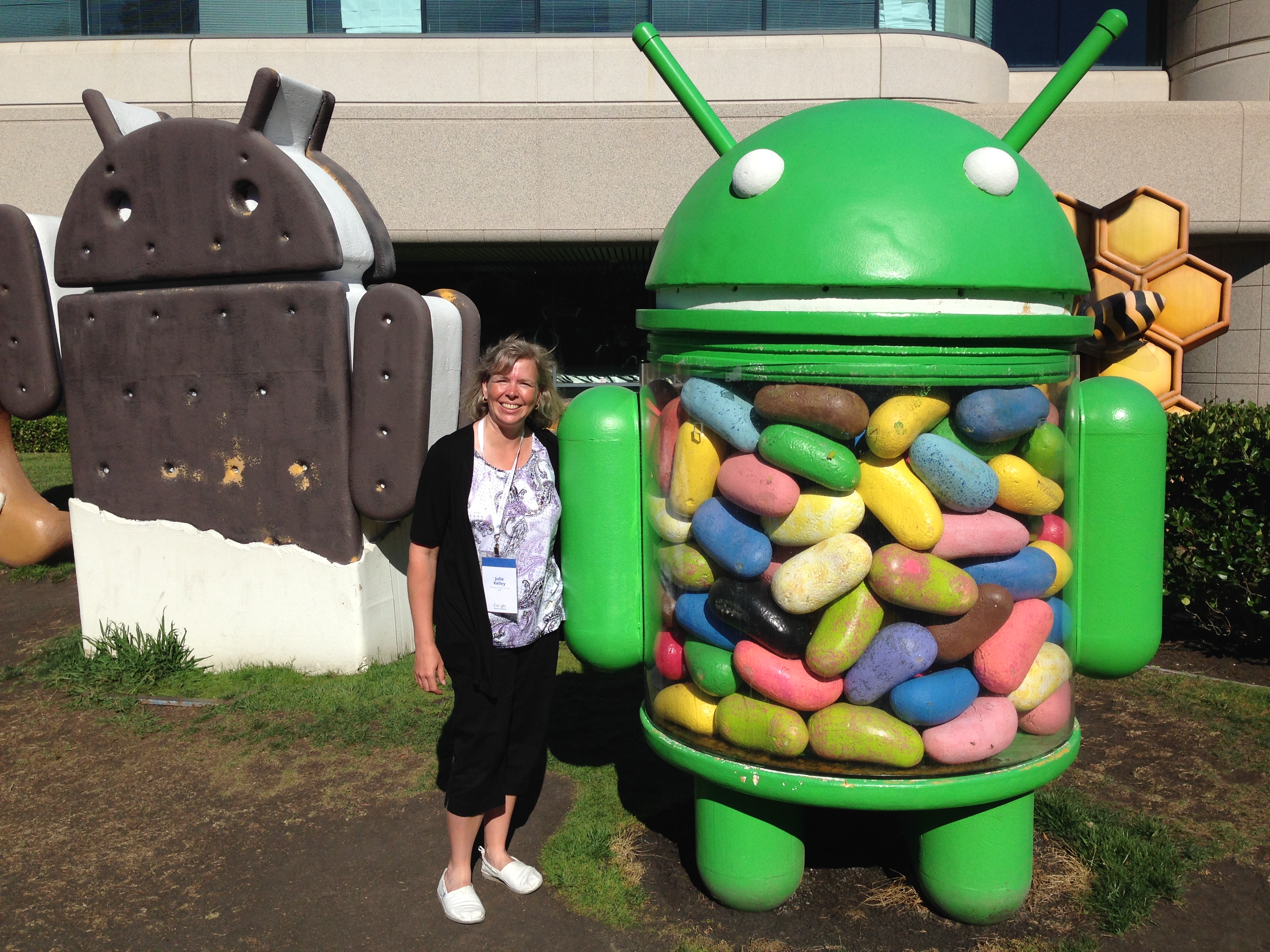 And the Streetview Car and Pin!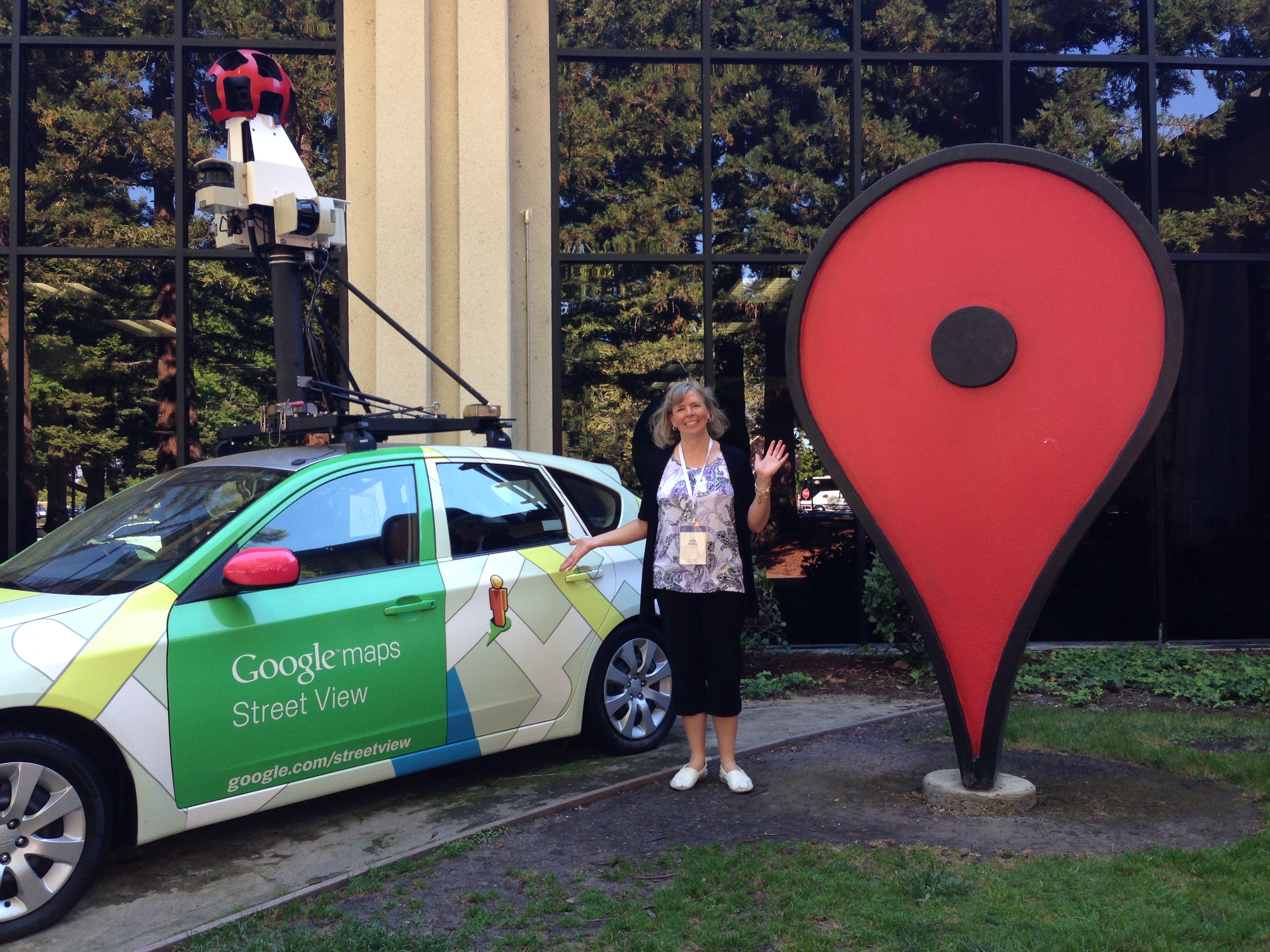 And, of course, if you were going to find the answer to everything, it would be at Google!!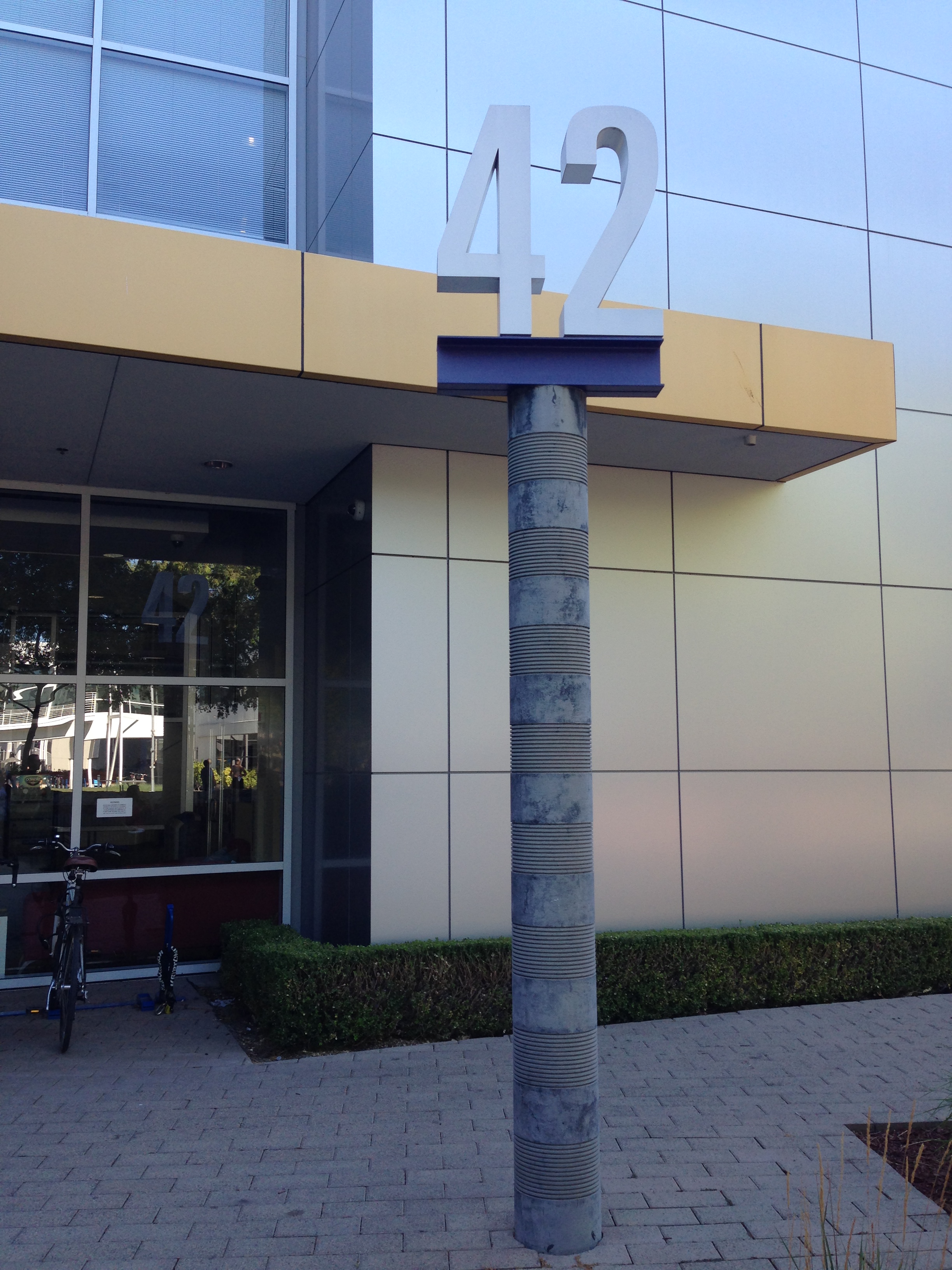 The final day was complete with one more pit stop… You can't go to California and not stop HERE with your new friends!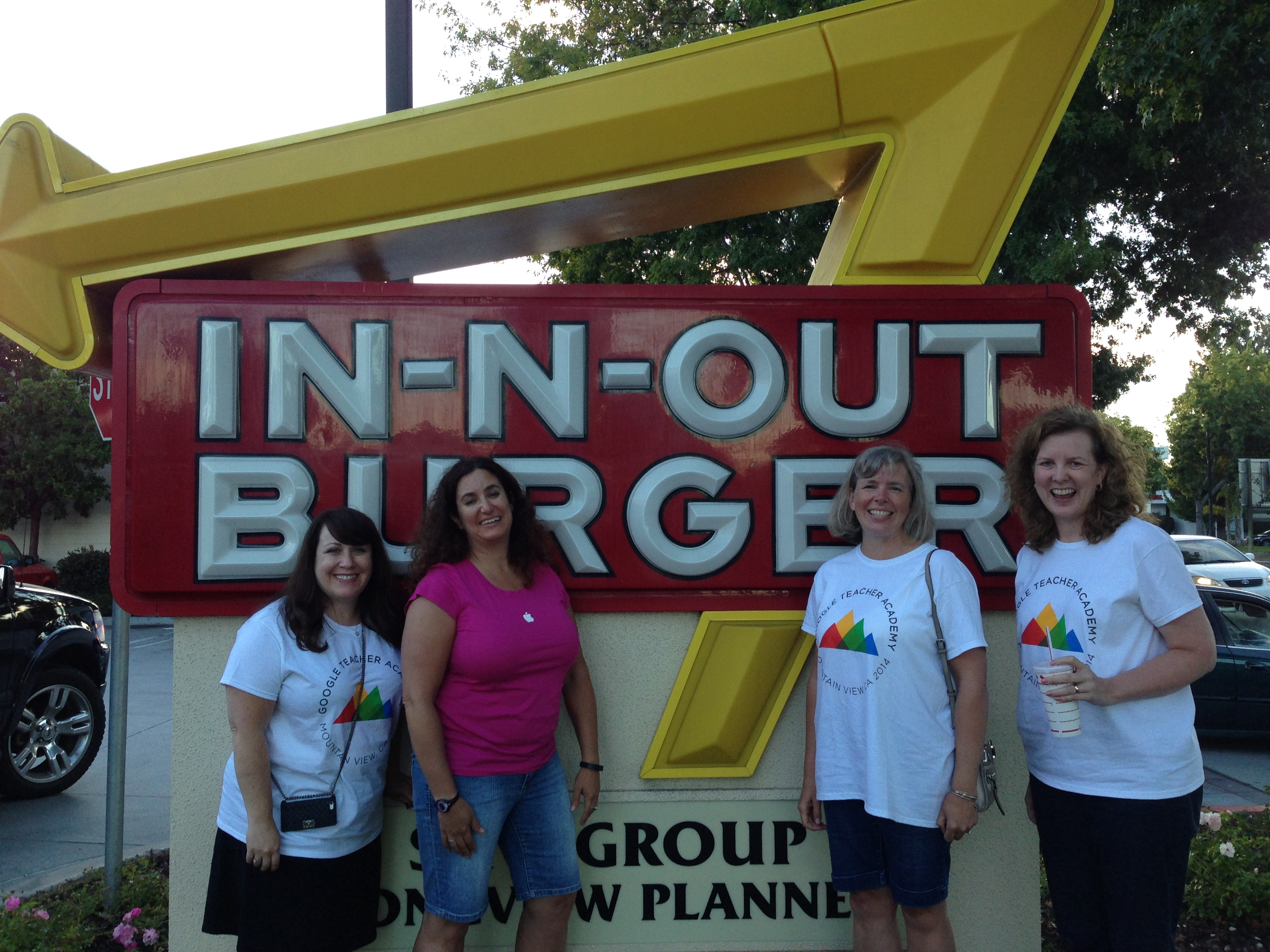 I'm currently working on my Action Plan and can't wait to share all the Googley knowledge I've gained… More on that once it's ready :) Thanks so much for hanging in there if you made it to the end!! I know that there were a lot of pictures, and they can't really do the experience justice, but trust me, it was AMAZING!
I also want to mention… A VERY SPECIAL THANK YOU to the Wilmington Educational Foundation who gave me a Summer Educator Grant to help pay for the expenses of getting out to California for this amazing experience!! Thank you so much!! It really was the experience of a lifetime!!