This past weekend we took "The Midlife Crisis Car" to its first east coast car show :) I can't remember if I posted here on my blog or not, but here's the story of the car, and some pics of our first car show!!
When we got married (14 years ago!!) we had a SUPER COOL car :) a 1967 Corvette Convertible… I always say that that was the one and only time in my life that I was actually cool :) When you drive down the street in a '67 'vette, people literally stop what they're doing and look, most also wave!! It's really fun to go for a ride!!
Here's a picture of us, at our wedding, in our first Corvette, just before we left!! Funny, once we managed to squeeze my dress in, we went for a drive all around Andover… My veil was wild in the wind, but my hair didn't move :) (it's a cell phone picture of a picture from our wedding, quality isn't the best, but you get the idea).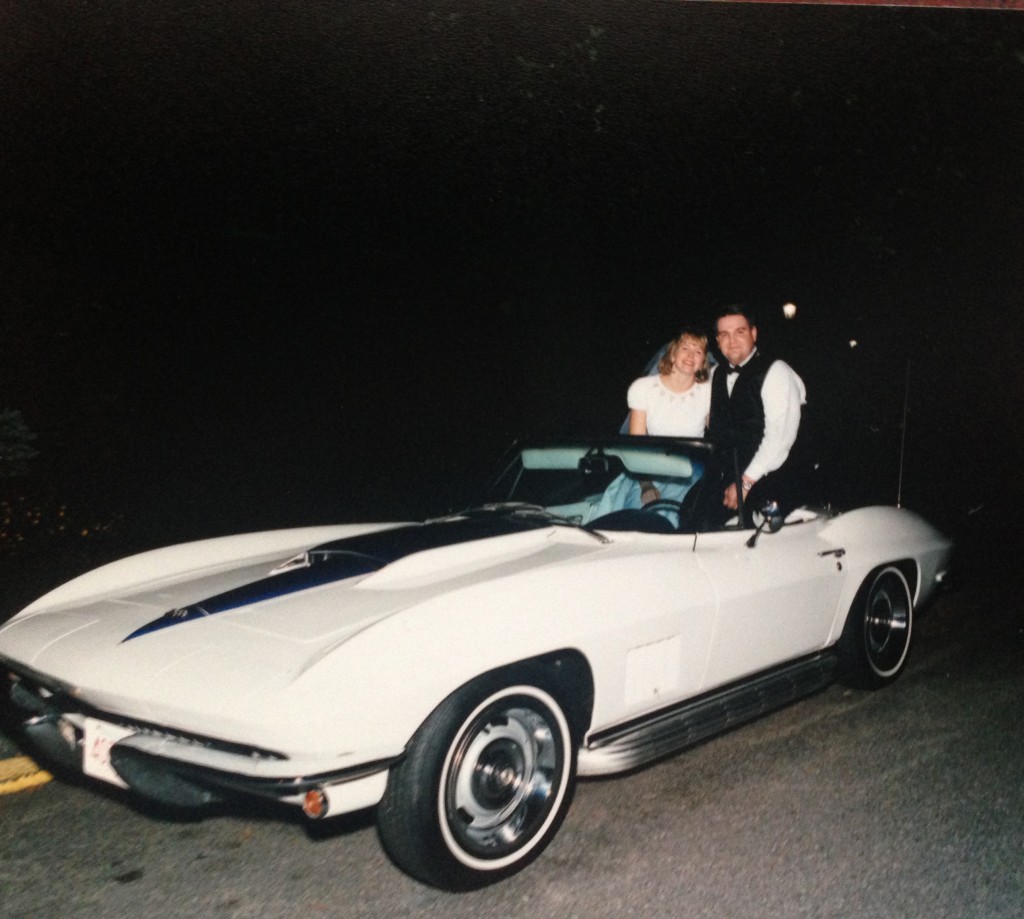 I seriously LOVED that car!! But, when we had Sean, Mike thought it was more responsible to sell it, you know, 'cause it only has 2 seats, and we were a family of 3 :) so… A couple of years later, we bought a Mustang convertible… 4 seats, and pretty cool :) The kids call it the "race car" and we go out for rides in the summer…
Fast forward… This year, Mike decides he "needs" a new Corvette (and by new I mean '67, and it needed a big block, side pipes and be a standard… he's not picky!) :) I had to agree with him, we definitely did need one:)  He finds the "perfect one" and buys it… Only problem?? It's in Carson City, Nevada… Over April vacation, he and Sean fly to Nevada, rent a truck (for parts etc) and a car carrier and drive it home!! The epic adventure!!!
This weekend, we took the new car to its first east coast car show at Skip's Hamburgers in Merrimack, MA. There were 320 other super fun cars there in the show!! We had a blast, and everyone was so nice!! We'll definitely be back again!! (and you just can't beat those burgers!!) I followed in the Jetta :) and we all met up for yummy burgers and fun!
Here's a few images from the weekend!!
This is an overview shot of the show from where our car was (with many other Corvettes, including a 2014 that was parked right behind ours, what a nice looking car that is!!)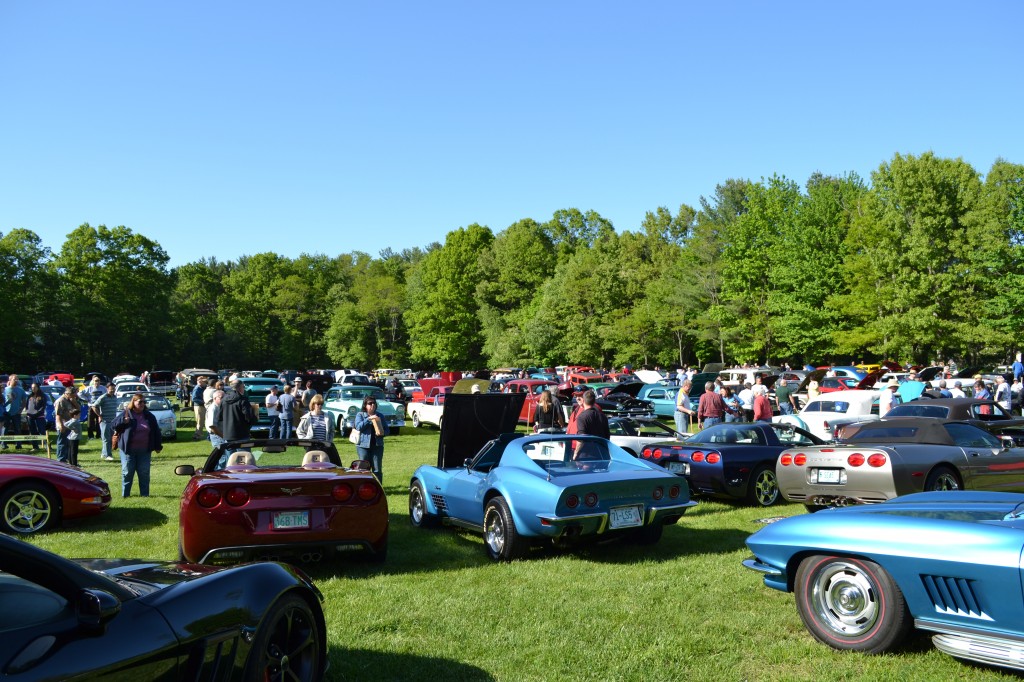 Sean holding court, and answering questions :) That's our beautiful car beside him.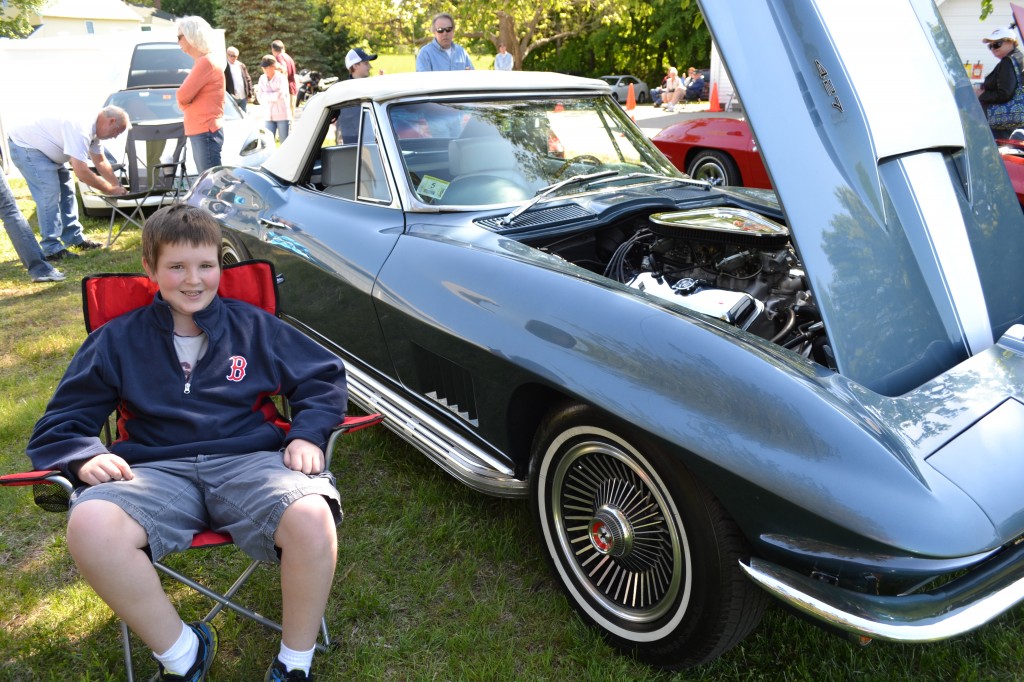 Kathryn holding down the fort :)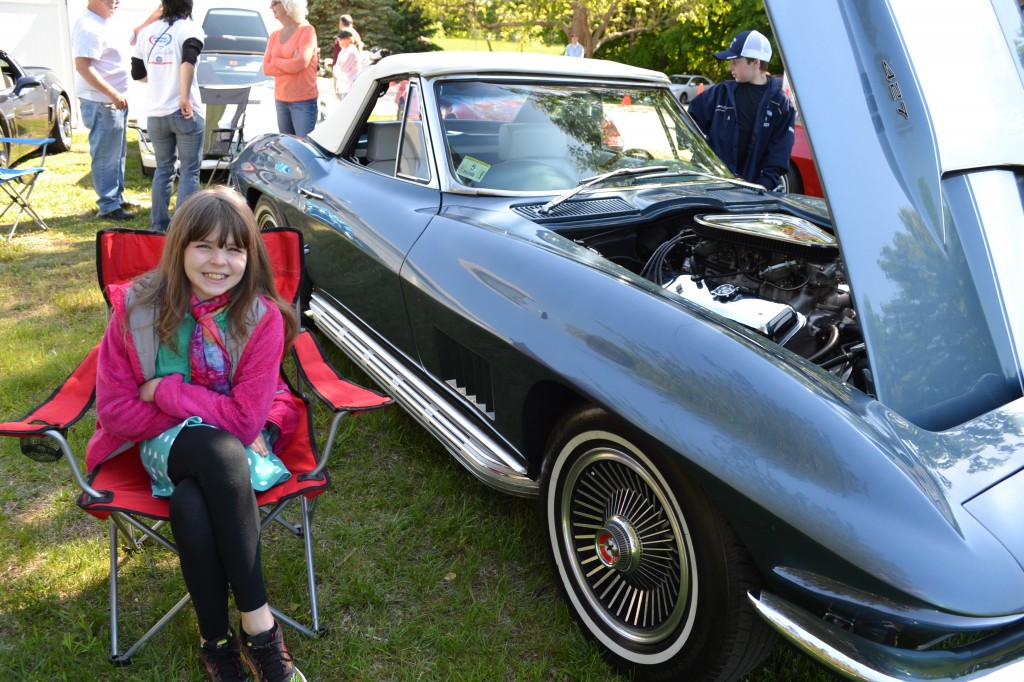 Both of them in front of the car… Notice that Sean looks THRILLED to be next to his sister…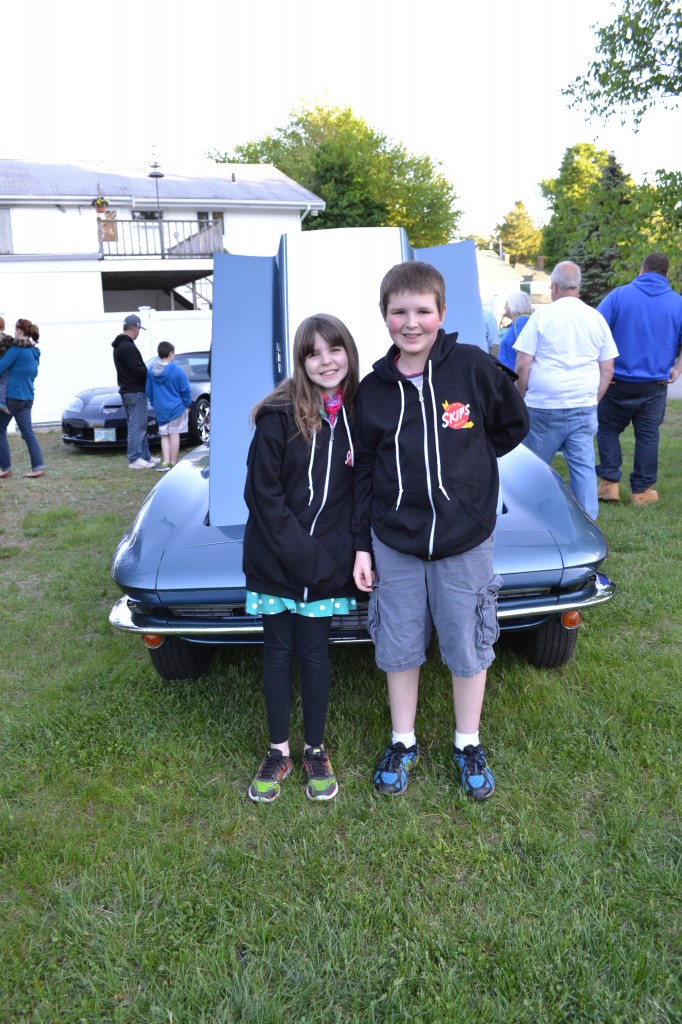 View from the back of the car :)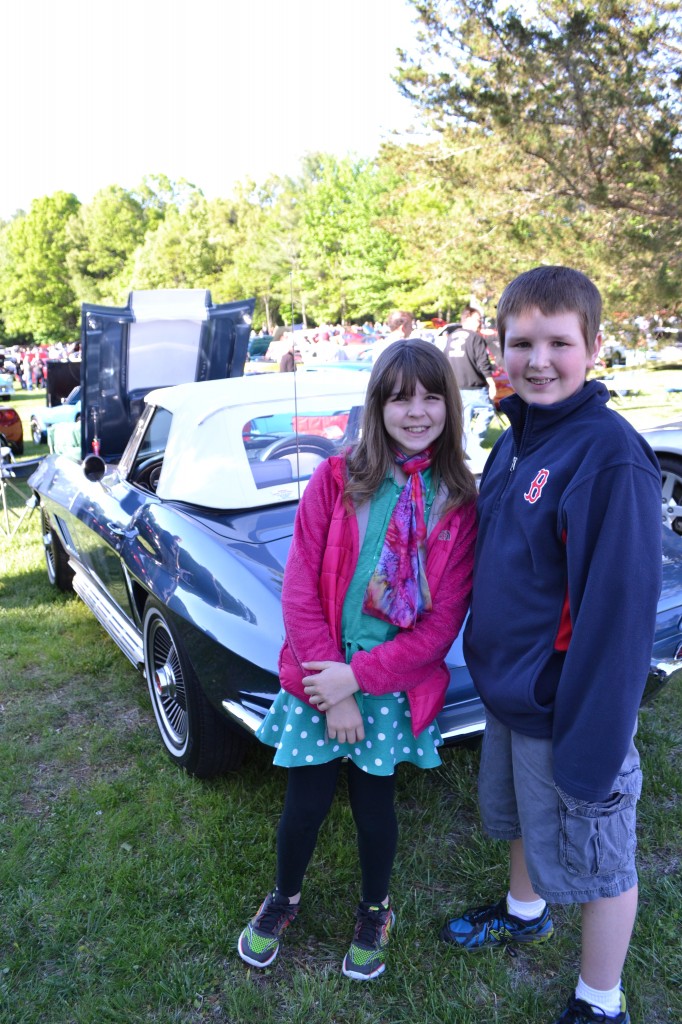 Hanging out and having snacks!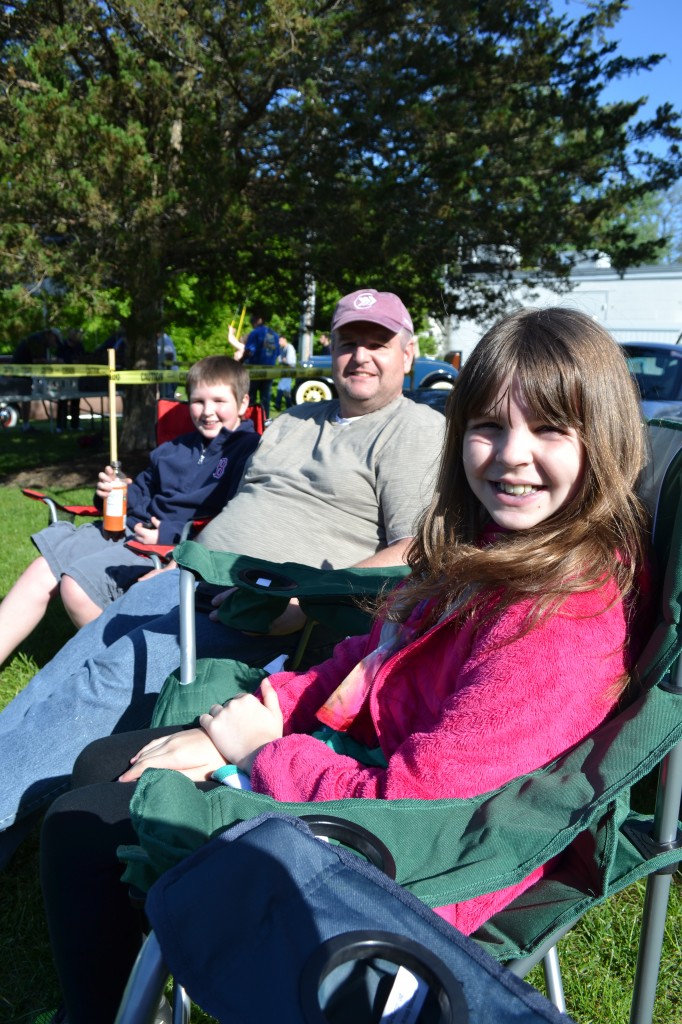 Sunday we got the Mustang all cleaned up, and we'll be bringing both to the next car show :)