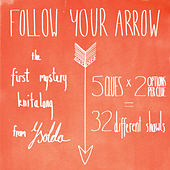 The week 4 clue was released yesterday, and this morning I was ready!! Yeah, I can't believe that I've been able to keep up!! I bring it with me when waiting for the kids at their activities and just plug away one row at a time… I'm really loving how it's coming out, and it's so fun to see all the different variations (each clue has 2 different options to choose from). The group on Ravelry is fun to follow because so many people post their pictures in progress (and some of them are REALLY fast!!).
Week 3 I chose clue B… So, to date, my shawl is B, A, B (and I chose B for week 4, it's 24 rows and I have 2 done already).
Here's a few shots of the progress so far… These pics are from this morning before I started clue #4 It's starting to grow, so I can't spread it all out on the cable… but you can get the idea.
First is a close up of the center spine…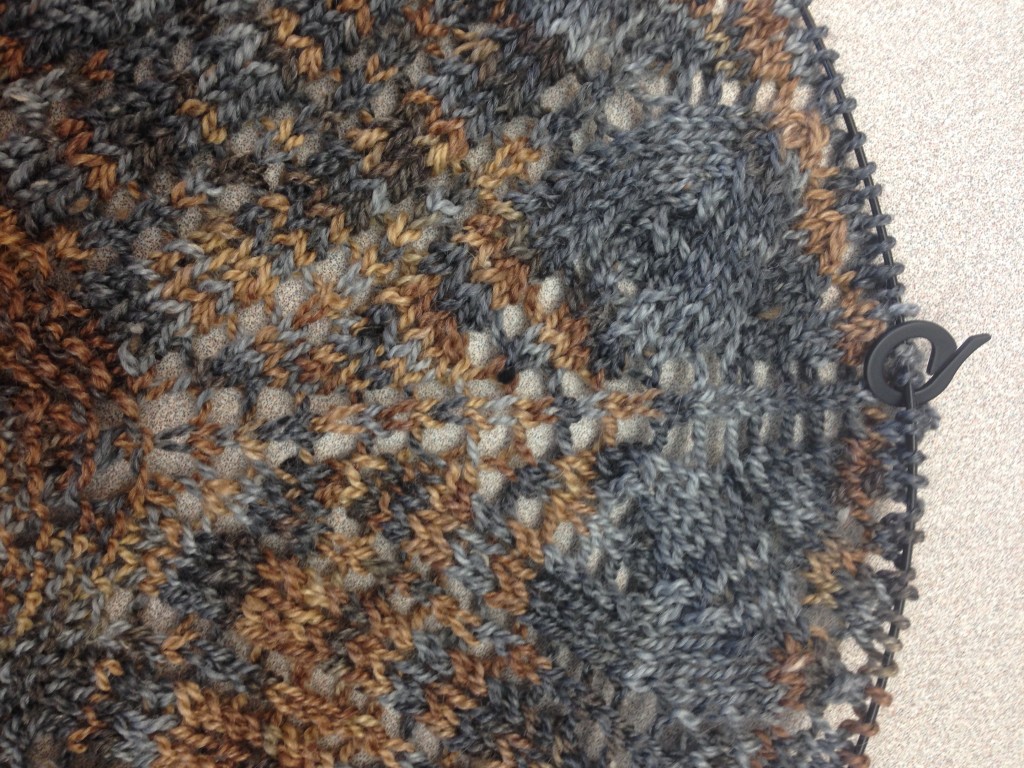 A close up of sections 2 and 3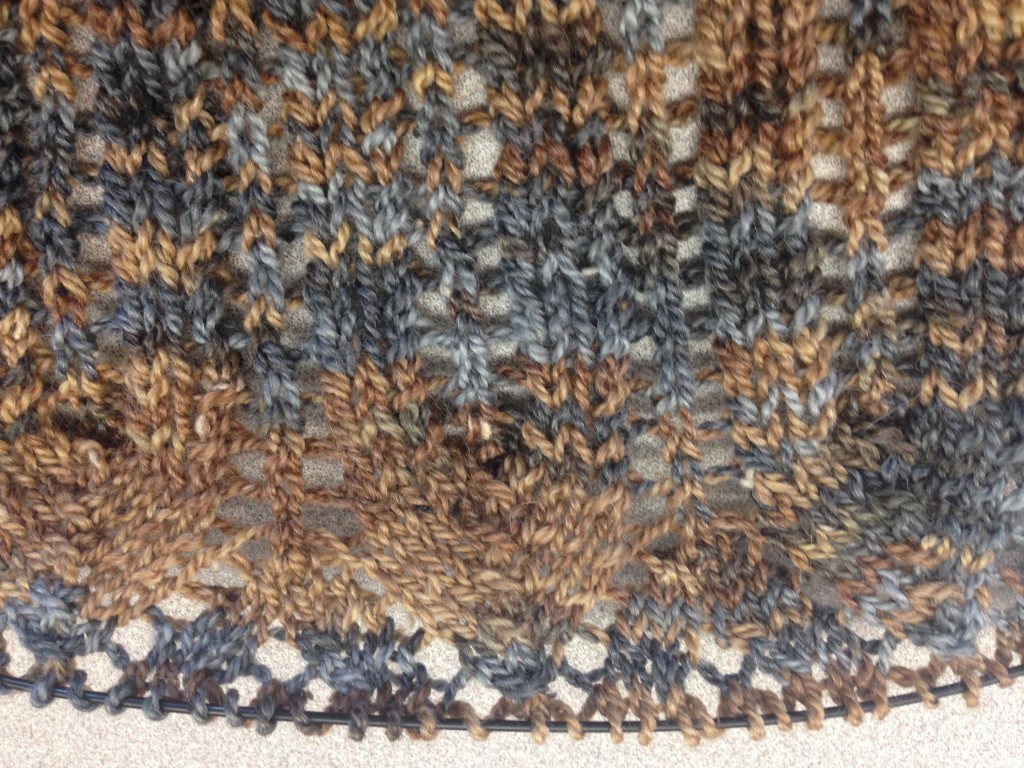 A view of most the the shawl…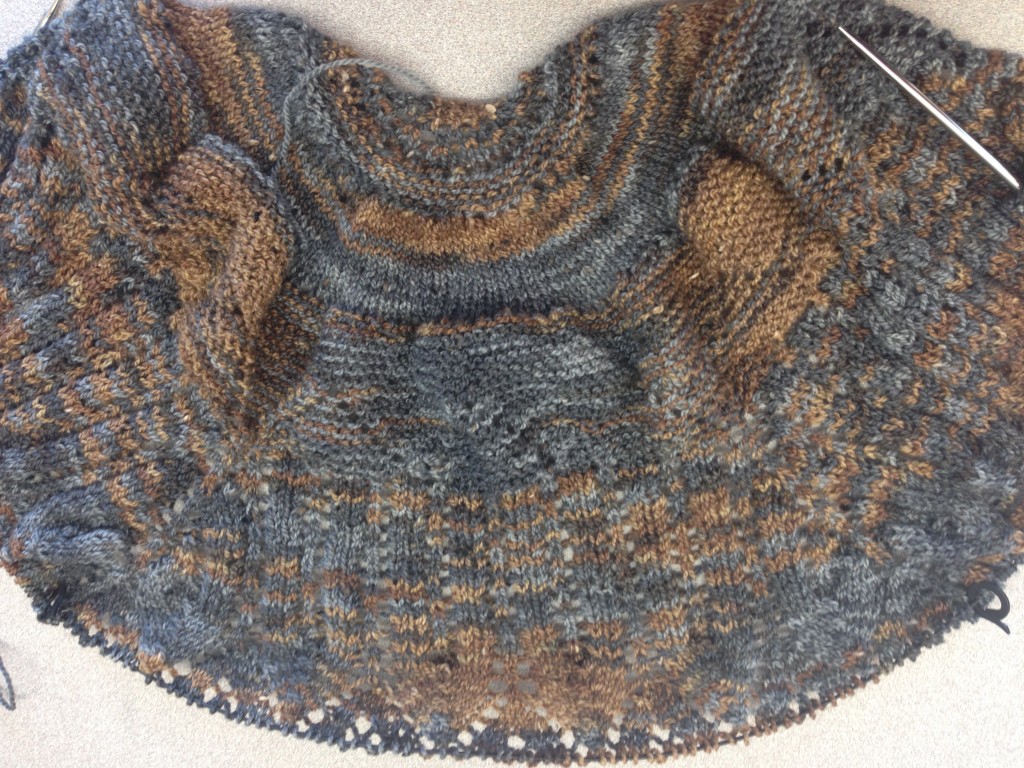 So far so good!!! I think it's coming out great, even if it's hard to get a good picture!!