Wait… My last post was August 6th??? Can that be??? Sorry!!! In my defense, I did get apply for, interview and GET a new job at school… It's in addition to my regular job teaching, and now I'm also teaching after-school workshops for teachers… It has been so much fun, I'm really loving it, but it's been a lot of work!!
The end of summer, and the beginning of fall have been crazy busy, good crazy, but crazy nonetheless!! I have been trying to sort through the photos from the past year (almost 4000 of them) to make the annual "Christmas book" and having a blast remembering all the adventures we had!! I'll post more pictures soon, but here's one of my most recent favorites… Last weekend we went up to North Conway with friends and although we woke up to SNOW!! we had a blast :) Here's a pic of the kids sitting on the lifeguard station at Echo Lake…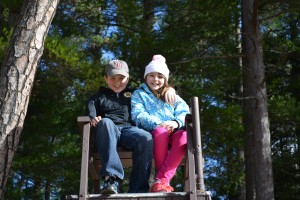 And, just 'cause I'm sorting through photos from the summer trip… An amazing shot from just outside the Many Glacier Hotel in Glacier National Park in Montana toward sunset… I seriously could live out the rest of my life as a hermit at the base of these mountains… Just one of the almost 2000 pictures I took during our amazing summer adventure…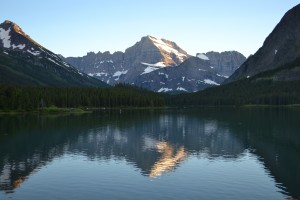 And… I'm also working on another little "project." If anyone has a favorite bible verse, and they'd like to share it with me… If you could either leave a comment, or email it to me directly… I'd greatly appreciate it!!!
I promise I'll be back SOON with new pictures to share!!!