We (and by "we" I really mean Sean) was so excited when we got an email from the Andover Bookstore saying that Tom Angleberger
was going to be at the bookstore last week!! Sean LOVES his books! He already had most of them, and this was a good opportunity to get the new one and also have Mr. Angleberger sign them!!

Sean love, love, loved the Origami Yoda book, and the ones that followed, so meeting the author was very exciting! Every day after school he would check and make sure that we were planning to go… Friday afternoon we picked up the kids and headed right over there… The kids' school is practically right across the parking lot, so we were the first ones there!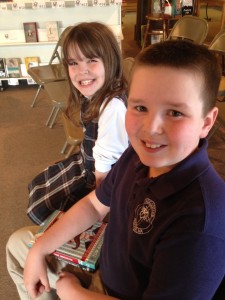 Mr. Angleberger was great! He did a little presentation where he asked the kids questions and added to drawings about the books… Sean got one of the drawings because he knew the name of the character from the book (he's read them all several times!).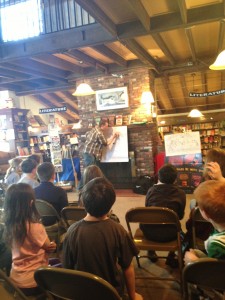 He also passed out green paper to everyone and demonstrated how to make their own origami Yoda!! It was fun, and the kids all really liked it!! Mr. Angleberger was so personable and fun, and really good with the kids who were all ages!  When the presentation was done, he signed books and the origami Yoda that the kids made for everyone :)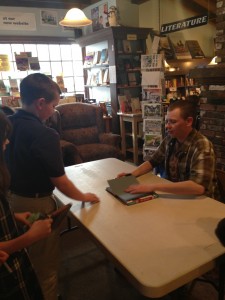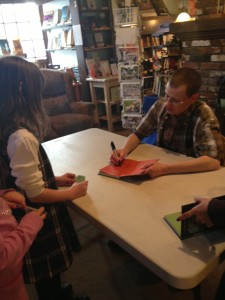 A special "Thank You" to the Andover Bookstore for holding this kids of event, and to Tom Angleberger
for such a fun afternoon!