Oh my heavens… Can you believe that my baby is 9 years old today?? I can NOT believe it!! Wishing an amazing wonderful day to my feisty, smart, fun, fearless youngest child today!! **and I can finally give her her sewing machine!!! I can not wait!! I'll update with photos later, as she's not getting that part of her present until tonight :) ** Updated with a photo of her at the end, opening her machine!! She loved it as much as I imagined!! Now we just need to find some time to make things!!
Here's just a few favorite pictures… Mostly goodies from my phone…
Yup… this one captures her personality perfectly!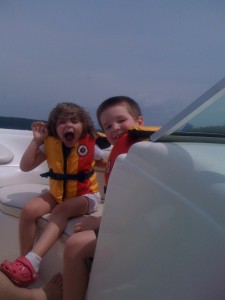 Pouring rain at a Lowell Spinners game won't wreck her fun!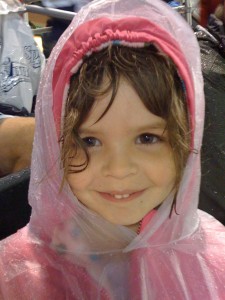 A new Bitty Baby-her first American Girl Doll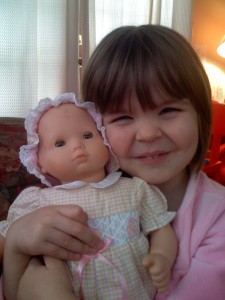 Dancing in the front yard waiting for Sean's bus to come!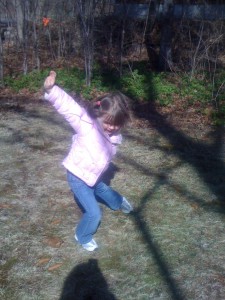 This picture is not flipped… She very carefully wrote her name in sticks… Backwards!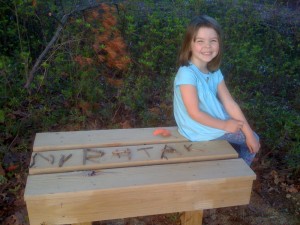 Just this winter, Knitting with me at the Library while Sean was at basketball practice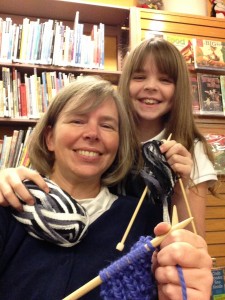 Last week, out for ice cream with her new hat!! Crazy girl :)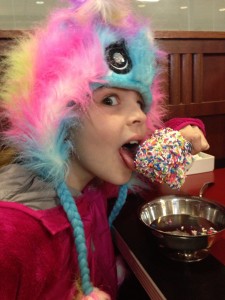 A very happy birthday baby!! I hope you have a fantastic day!
And, here she is opening her sewing machine!! She DID love it!! It it a great little machine, it's solid, and so far seems to sew a straighter line than my machine does!! It's great!!