I wanted to share some photos from Halloween (less than a week late :) It was a nice night, everything was back to normal after the storm (for us at least). Here's a few pics of the kids before we went TOT… The Bandit and Cheetah :) Together on the front stairs.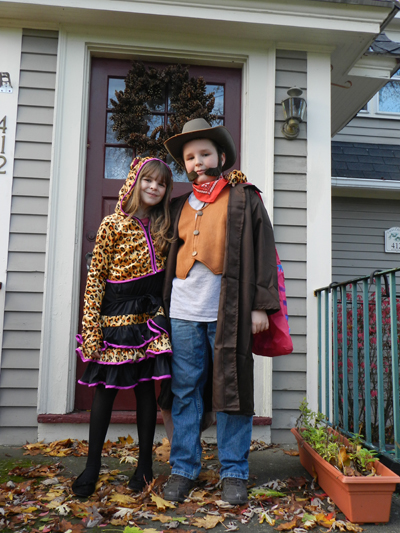 The bandit by himself…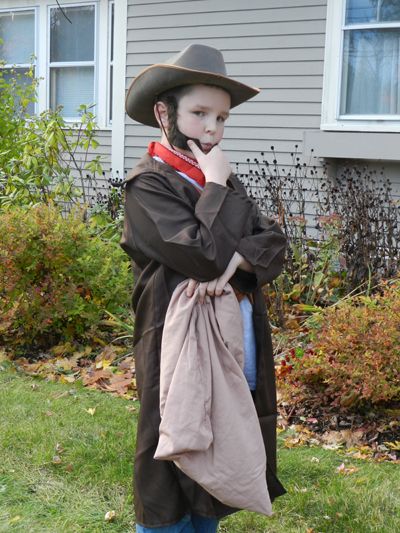 and the Cheetah…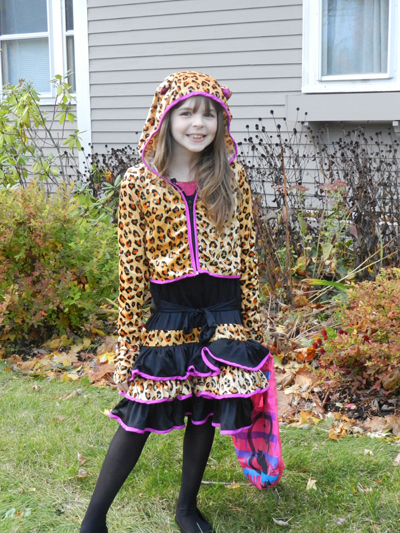 being silly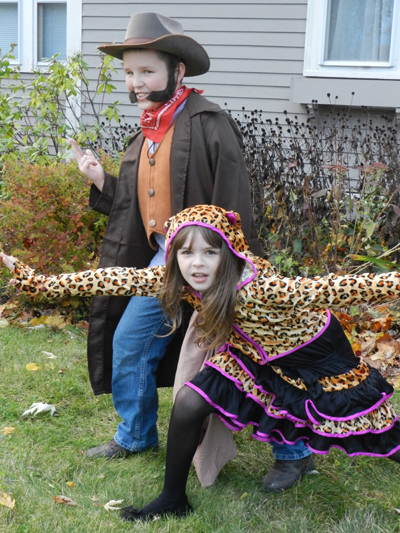 How silly can you be?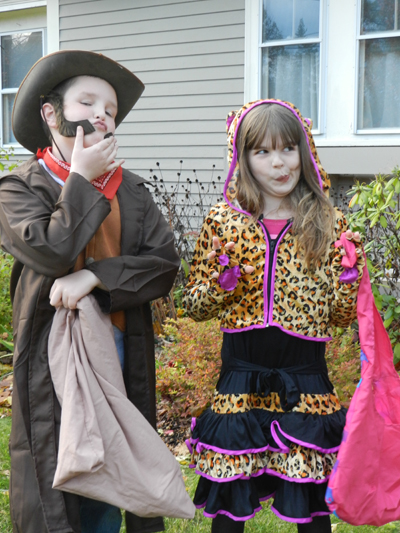 Oh man, we went Trick or Treating with my Brother in Law and nephew, the kiddos had such a fun time!!
And, the fun didn't end there!! With the kids at Catholic school, All Saint's Day is a big deal!! The 5th grade was in charge of All Saint's Day Mass, and each student researched a saint and had to dress up as their saint for the mass… Here's the costume I made for Sean (I keep telling him how lucky he is to have a crafty Mom!!) So, here is St. John Baptiste de la Salle… The costume started out as a black sheet :)