Ok, I know I'm late to the "Project Life" party… I loved the idea of Becky Higgins' Project Life albums, but there was so much hype, and they were so difficult to get (they'd sell out so quickly) that I just avoided it… But, then one day I saw one of my favorite bloggers, Kayla Aimee was showing her pages and the "Clementine" kit… Well, my favorite color is orange, and a kit called Clementine with shades of orange in it called my name!! BUT, I looked, and it was sold out, then back in stock, and then sold out again before I saw it was back… One day my friend Ryan saw it in stock and I now have it!! YEAH!! The fall was so crazy though, that I just finally got going!! This past weekend I finally had time to  open the box and look at all the prettiness!! I'm starting my album with October 1 (I may at some point add to the beginning of the album, but I don't want to start out the project feeling like I'm already behind!! October is a perfectly fine time to start!). My weeks will go from Monday-Sunday 'cause that's the way I "see" my weeks, I like both of my weekend days together.
Here's my title page… Starting out simple, Project Life Clementine Core Kit, the "Kelley" title is the QuicKutz Katie Alphabet. Little bit of twine too… and a couple of photos…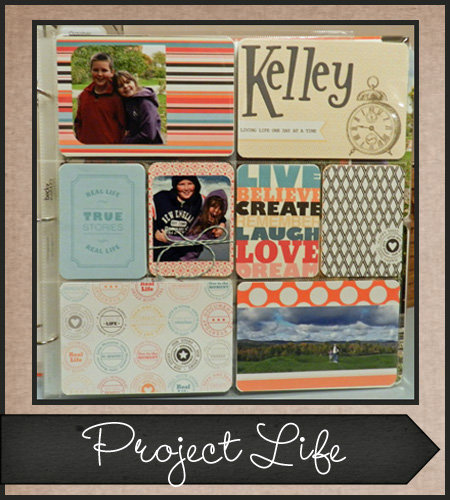 October 1-7 This week we went to Vermont, so I added an insert page to handle some of the excess pictures :)
Here's the left side… I don't have my date stamps here at home, which I'll add to the journal box…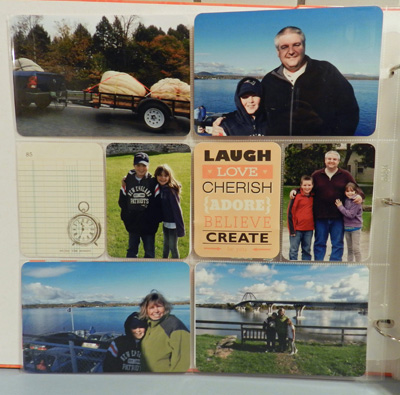 Here's the front of the insert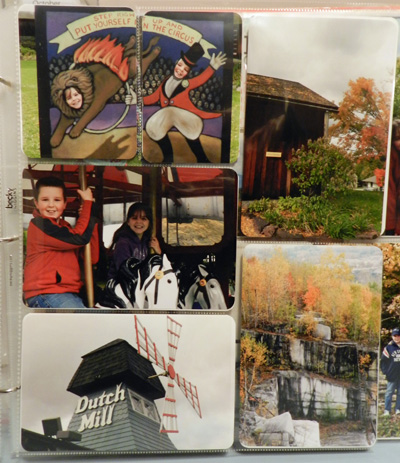 the back side of the insert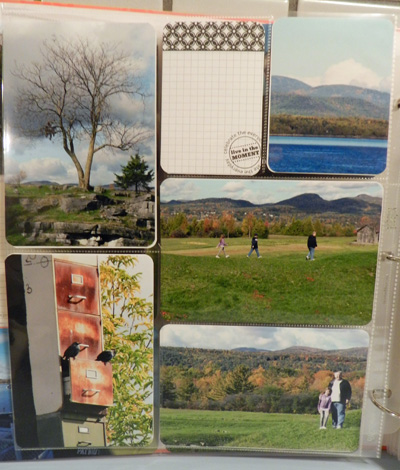 and the right side of the page… Journaling with details about the trip will be added soon…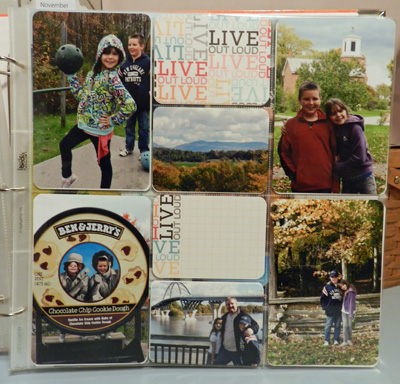 And… My week 2
October 8-15 More travel this week as we went to the Cape with my Brother in Law and Sister in Law
Left Side…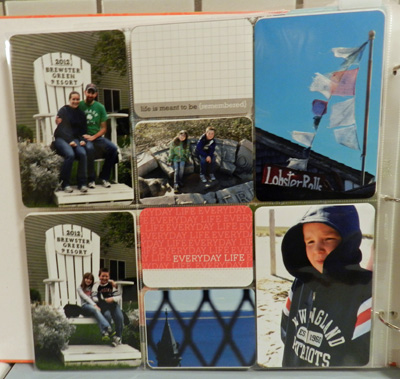 Right side…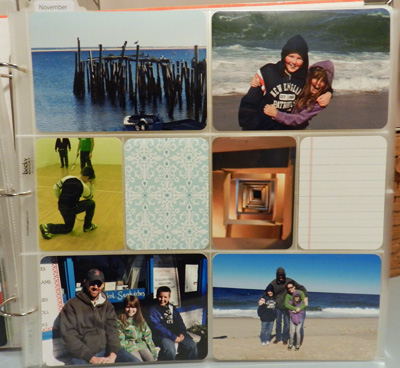 Thanks so much for taking a peek at my "new" project!! I'm hoping to get some more done this weekend… I don't have a lot of pictures from the last 2 weeks, but we'll figure something out!
I'm sharing this post at The Mom Creative's Project Life Tuesday…