I don't play very many online games, but, Reel Cash Critters is not your typical online game. To play, you wager your GVs (Gamesville's virtual currency that you win by playing games) and spin. You can win cash prizes from $5-$10. An online game that's free to play where you can win actual cash prizes! Sounds pretty cool to me!
An added cuteness factor bonus? The mini games and critters – who doesn't love cute woodland creatures?  Within the game, you can hit the "Spin-o-Matic" which is a dial that you spin and depending on the critter that you land on, you get an extra GV bonus.
I thought that Reel Cash Critters was a lot of fun to play, it's a great way to spend a couple of minutes to chill out in between events! The Gamesville site was very easy to navigate, including getting registered, logged in and ready to play quickly! I love when the little bit of "play" time that I have is spent actually having fun instead of trying to figure out where things are on the site.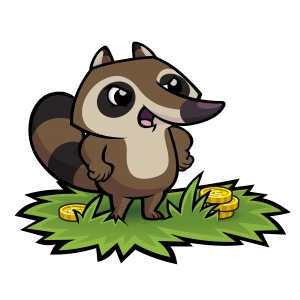 If you are a Gold member you get another game on top of the Spin-o-Matic. "Reel Slots Shots" is a county fair-style shooting gallery where you can win GVs. Ducks, rabbits, and even our mascot Poke pop up for your chance to hit. The more you get, the more GVs you win. Another bonus to being a Gold member (and in my opinion, the best part…) No ads! It is so much more fun to play when your game isn't interrupted by ads every so often!
Reel Cash Critters isn't the only game that pays you real money on Gamesville. Some of the jackpots for the various games can reach up to $10,000!  Plus, if you're a Gold member, the Jackpot is doubled. If you play Reel Cash Critters, be sure to play other games like Frantic Fish or Super Chef to boost up your GVs.If you use THIS LINK to sign up, you will receive 10,000 free GV's added to your new account!
Disclosure: This review was made possible by Mom Spark Media. Thoughts are my own. I received a Gamesville Gold Membership and compensation for my time investment and work on this campaign.