We went away at the end of summer with my in-laws (a post about that is coming!!)… We had a wonderful time!! I wanted to take some crafts with me, but didn't have space in the car for the sewing machine :) So I took a few projects that I could work on by hand… And, cross off my to-do list :)
Last summer I made a quilt for Kathryn using a super cute Moda Amelia Layer Cake, we loved it!! Last fall I brought it to the local quilt store (Bits and Pieces in Derry, NH) and had them quilt it for us… And, then it sat, all quilted just waiting to be bound… Well, this was the perfect opportunity!! And, I got it done while we were on vacation!!
Here's a picture of a small section of the top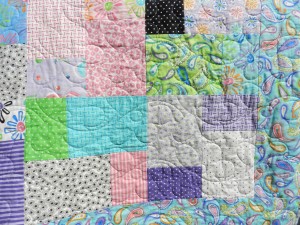 and she chose a cool fuzzy backing fabric! Here's a picture where you can see the quilted flowers.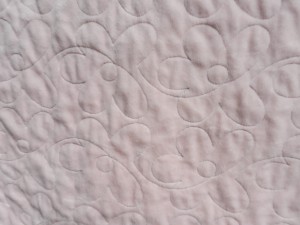 Here you can see the binding a little bit…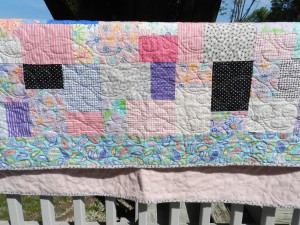 I LOVE how it came out, and more importantly, so does Kathryn :)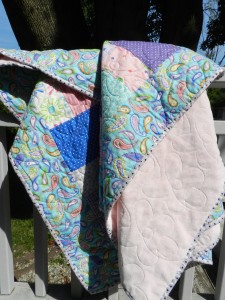 And, the other project I FINALLY finished :) was Sean's blankie :) Last year I started a knit blanket for him, and it got close to done, but I just couldn't get it finished… He reminded me OFTEN that he wanted it done, and here it is!! A fuzzy acrylic yarn, and the Plymouth Yarn 5 hour baby blanket pattern (made much larger than the instructions… you all know I can't simply follow directions :) I have to say, he LOVES it, the other day it was 85 degrees, and he was covered with the blanket 'cause "It's so soft, and I love it soooooo much!" Makes a Mom Crafter feel awesome!!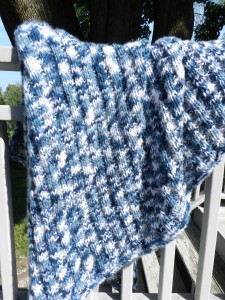 Here it is spread out a little bit…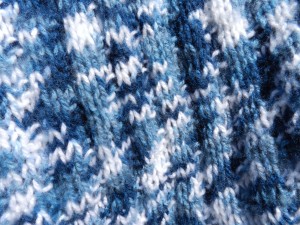 LOVE getting projects finished!!! Especially when they are so loved by their recipients!!