Oh, that's right :) It's sewing season :) Here's another project I made up… I bought the fabric because I LOVED it, orange is my favorite color (I know I'm weird, I'm OK with that!).  The wave fabric is Amy Butler, and I don't remember who made the other one, but when I saw them I knew I had to make something with them… I found a couple of patterns… Here's what I made, a cover for my Kindle, and a cute reversible tote.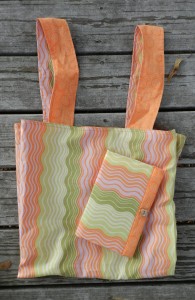 The Kindle pattern was by Binski's Studio on Etsy, easy to follow, and how cute! Here it is closed.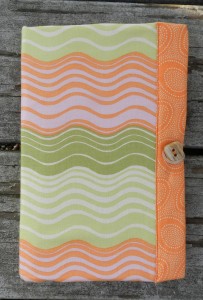 And opened up… It has enough padding for me to just toss it in the bag…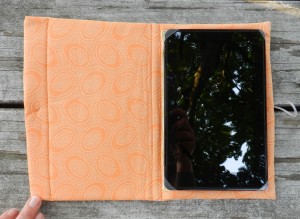 And, speaking of bags, here's the super cute reversible bag that I made… The pattern is from Michellepatterns.com, I didn't follow her instructions for the handle because my printer is out of ink :) So, I just made straight handles, they work :) and I love how it came out :)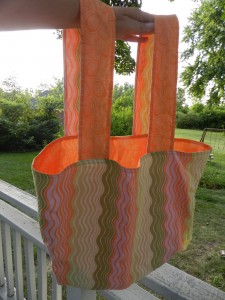 I think the bag took me all of 30 minutes to make, easy instructions, I plan to make several more (maybe with the "real" handles) with some really cute fabric that I've been hoarding :) the pattern has several different sizes included, Kathryn has already put in her "order" for what she wants… Summer vacation's almost over, I better get sewing!