Hi Everyone!! I'm so excited to start this new monthly feature!! I don't know about you, but I love to use sketches! When you're wanting to be crafty, but you don't have a lot of time or you just need a little boost, sketches are a great way to jump start your creativity. So, I'm going to start a monthly feature where I'll post a sketch on the first of the month, and each week I'll post a different project using the sketch.  The projects will be all different, but at least loosely based on the sketch! Pretty much, anything goes!! You can join in and follow along by creating something based on the sketch too, and at the end of the month I'll choose one project to win a prize!  You will be able to enter up to 4 times a month, and your project can be paper, fabric, yarn, any kind of craft as long as you create it yourself!  Here's the August Sketch: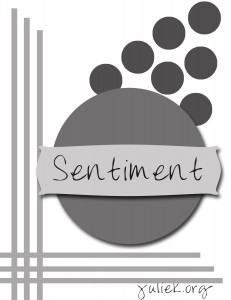 My first example is a card: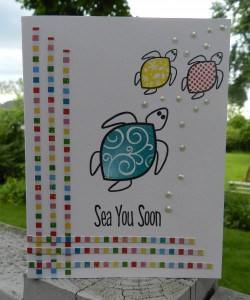 Check back next week and I'll show you a scrapbook layout that I created using the sketch, remember your projects don't have to be a card, you can make any kind of craft based on the sketch!!
Once your project is completed, post it somewhere (your own blog, or your favorite online gallery) and use the link tool below to show it off!! Please post somewhere on your blog that you posted it here (you can use a text link or my button) and then check out the other fabulous projects that are posted!!
I hope you'll join me!!