I'm so excited to be teaching this Thursday evening at Ink About It in Westford, Ma!! I think that there's a few spaces left, give the store a call  at (978) 392-0321 if you want to join us. Class starts at 6:30, and we're usually done with the book (it will be completed in class) by about 8:00 ish… This book is 6″x12″ when it's closed, but it opens in the middle of the book, with different size pages on each side. The fabulous Authentique papers and stickers just make the book adorable and easy to customize because you get the entire sticker sheet!!
Here's a view of the cover with the book closed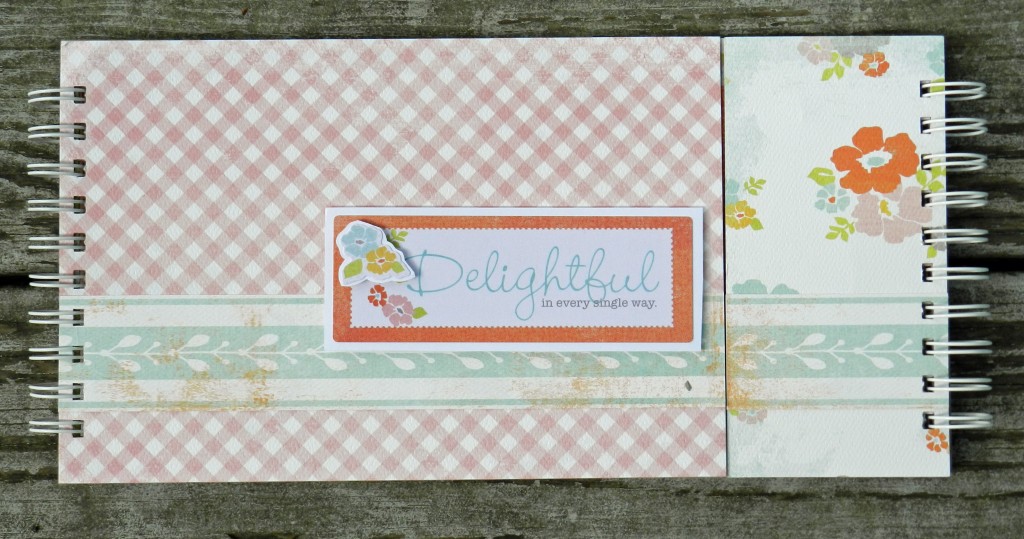 And here are images of the inside, if you click on the images you can see the full image.

These are some of the products I used, they are affiliate links, please see my disclosure page for more information about the affiliate links.