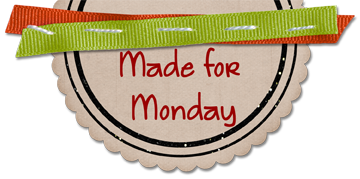 I don't know about you, but I still LOVE to get snail mail (especially when it's NOT bills!!) A thoughtful card can totally make my entire week. But, as much as I love getting a handwritten note or card, I am not good about putting those beautiful thoughtful cards in the mail to other people to make their day a little sunnier… I teach a monthly card class, and have lots of beautiful cards to choose from, but don't send them often enough. I'm going to try to send a card a week to someone I know… Want to join me? Doesn't have to be handmade, just send a little card or handwritten note to someone once a week… Here's a few cards I've made recently that will hopefully have new new homes in the upcoming weeks…
This first one is one of my favorite cards I've made… That's part of the reason I still have it :) I don't want to send it away!! The flowers are stamped directly on a book page (I love the Used Book Superstore… But, you do have to be slightly careful about the page you use, just make sure there isn't anything inapporpriate :) and then I colored the flowers with colored pencil. The snippets of patterned papaer are scraps of Fancy Pants papers that I had used on another project, and the Thank You stamp is Technique Tuesday (as was the flower and stem).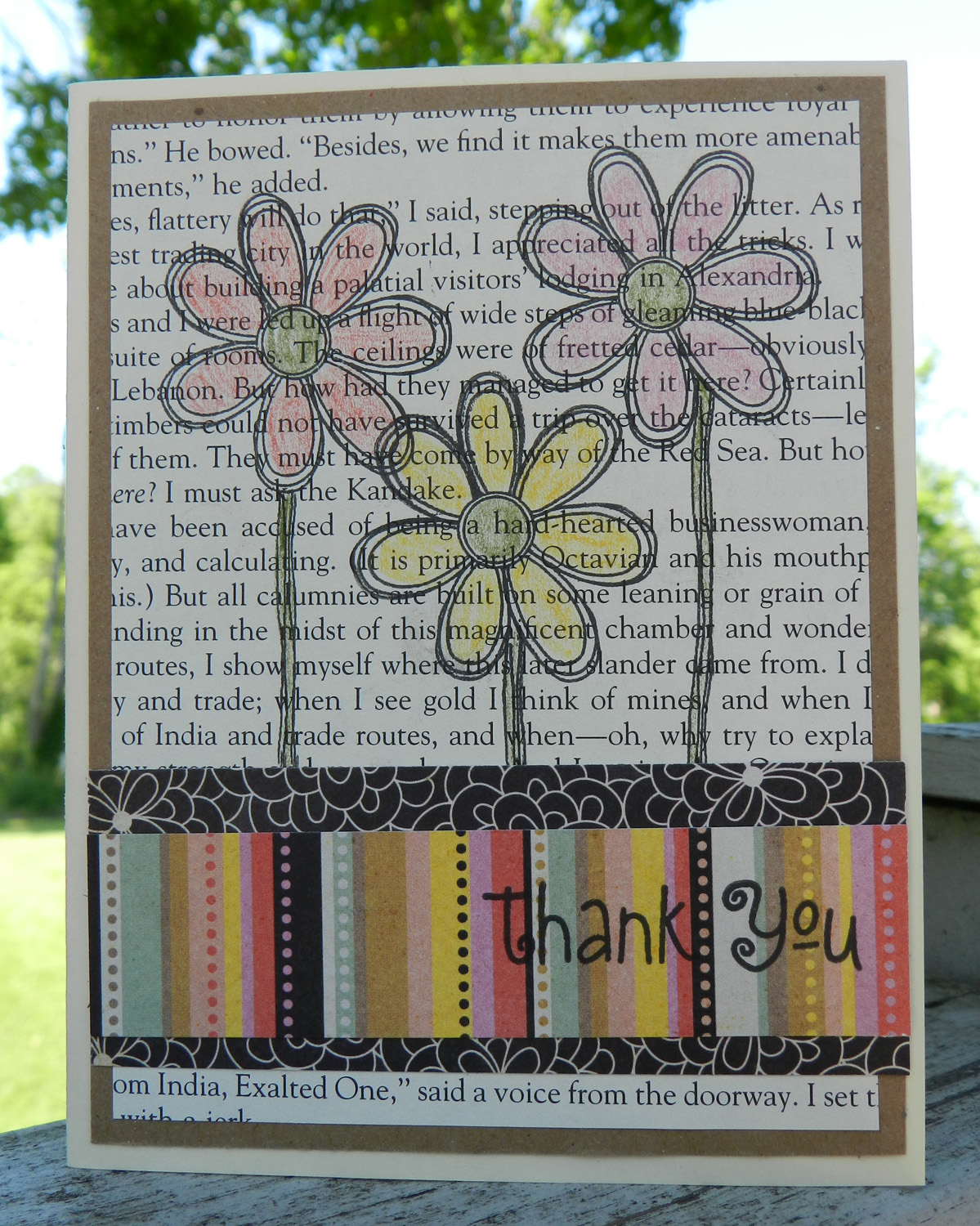 Oh, Happy Everything!! The word stamps are very old Stampin' Up set that I've used so many times… I don't remember who made the dandelion stamp, but I LOVE it. Along the bottom of the paper I used a strip of paper and folded it for the pleat.

Oh, this little chickie stamp jumped into my hand one day at the store and just wouldn't let me put it down… The stamp is Jillibean Soup… He's stamped on the background first, then onto the scraps of patterned paper and layered… I think it's just so cute!
Speaking of cute! Look at that little birdie! Love this new stamp set by Stamps of Life, I just joined their monthly stamp club, and LOVE the stamps… Inside this card it says "It's your birthday." Love that you can make a super cute card with just a couple little pieces of patterned paper!
So, who's with me? Send someone a note today!