Today's "10" is dedicated to one little kitty, who it's looking like we won't have for too much longer, and we'll miss very much… His name is Oscar, but we usually call him just "kitty kitty" (in a sing song voice). We had him at the vet yesterday, and I fully expected to not bring him home last night… He's old, and sick… But, he's home… We go back tomorrow to the vet again, but I couldn't get him to eat last night (even the super "yummy" smelly special cat food from the vet)… You never know, maybe he'll surprise us… not sure how many of his 9 lives he's used already… Anyway… Here's our kitty kitty…
1.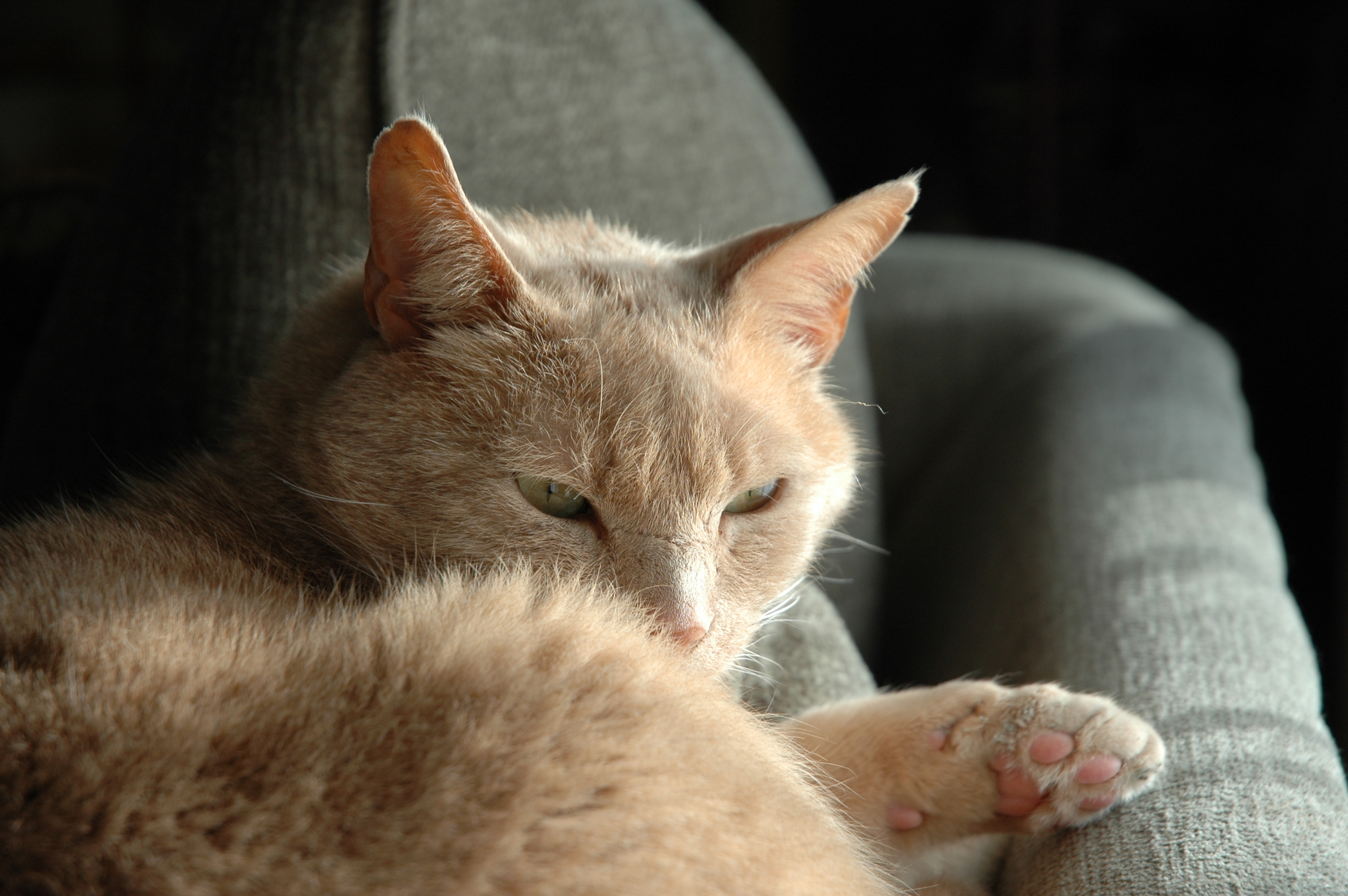 2. Oscar is a wonderful kitty, more like a dog in his friendliness… If you ever get the chance to rescue an older kitty, I say "go for it." He is a very good boy…
3. One of my very favorite stories was when we first met him… In the PetSmart in Nashua, NH, where "Kitty Angels" had several rescue kitties available… Kathryn was not yet 3, and Sean was 5.  They took us to a small cramped back area to meet the kitty, and with a squealing 2 year old, and literally jumping up and down 5 year old… When they let Oscar out of his crated area, instead of RUNNING AWAY from the commotion, like any normal smart kitty would have done, he came right over to that squealing 2 year old and jumping 5 year old and purred like he'd been ours right along… We took him home that very day :)
4. Poor kitty had been abandoned (or I guess, maybe lost) with a harness on him, it had been on so long, they they needed to surgically remove it from him… He had had a pretty hard time of it before we got him… But he had a (mostly) happy indoor life for the last 6 years.
5.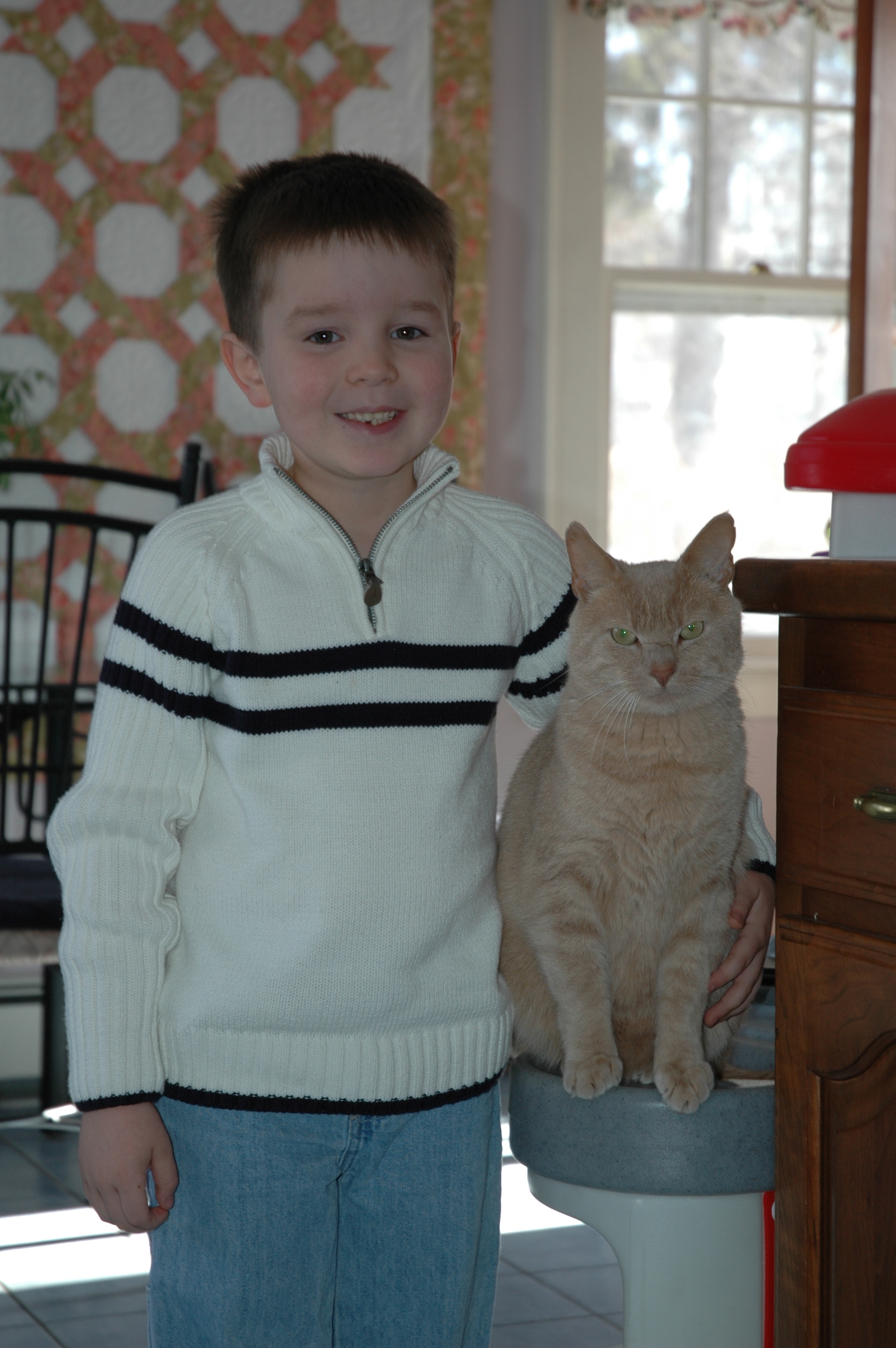 6. How young does that adorable boy look? That picture is from when Sean lost his first tooth :) January 2008… A boy and his cat… Looking now for some more pics…
Oscar sleeping in Kathryn's Princess Chair…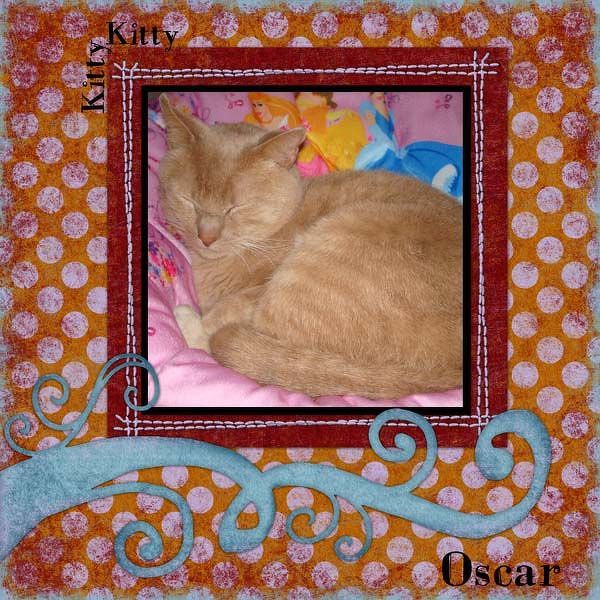 7. Ohhh… I found a very old digital layout…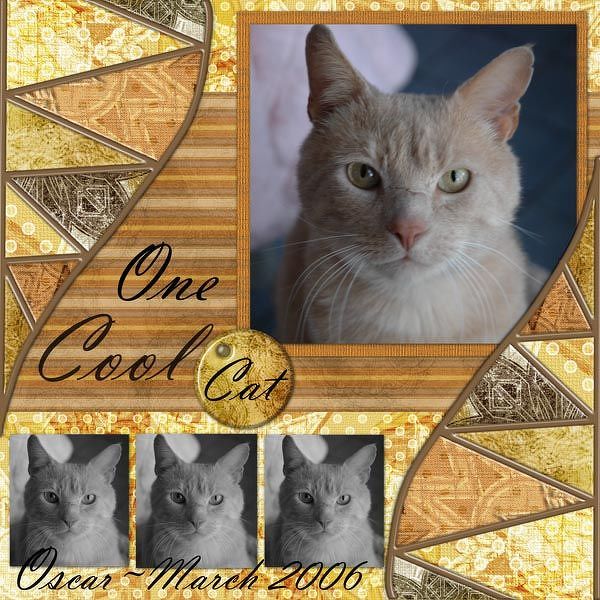 8. and another…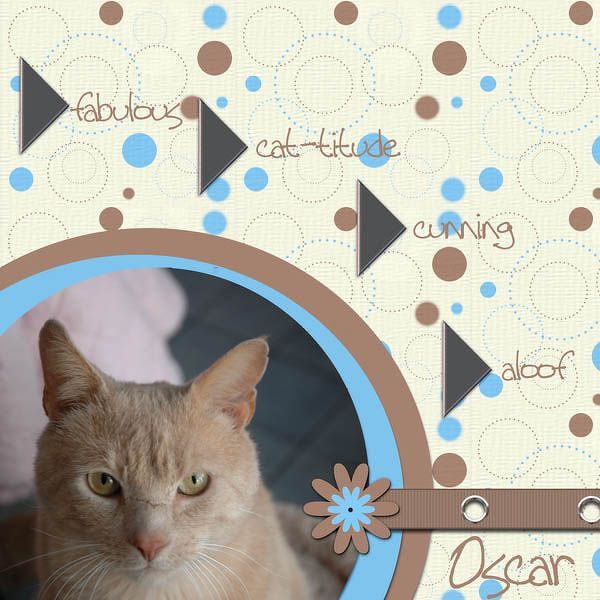 9. oh, I found one with a "first day of adoption" picture! Do you see that "What have I gotten myself into?" look on Oscar's face? :)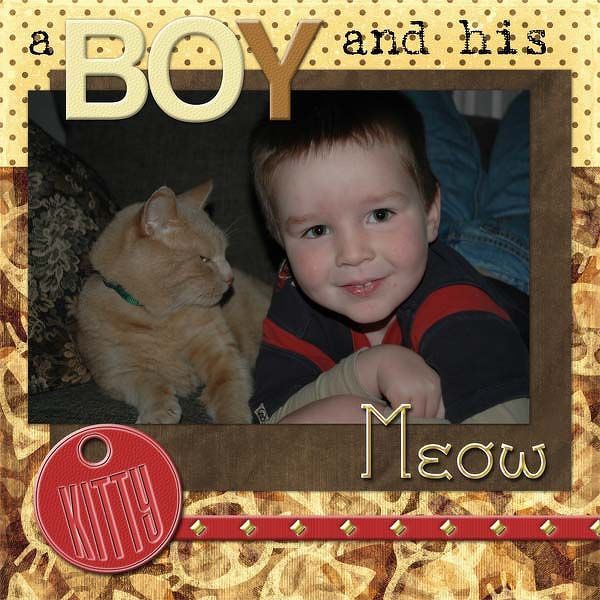 10. apparently, in '06, I was in my "digital scrapbook" phase :) I know I have a 2 page paper scrapbook layout as well, but not sure I have an image of it…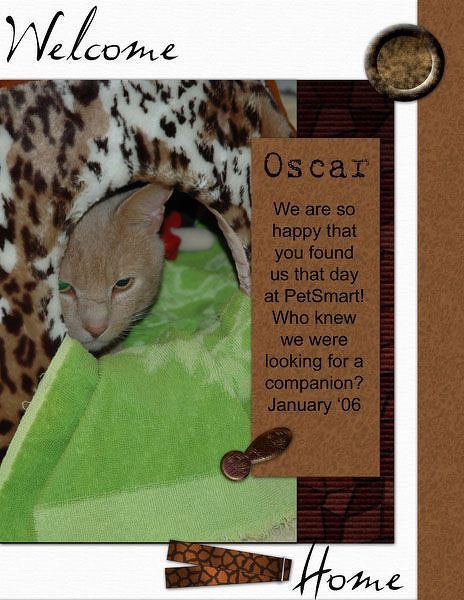 We love you kitty kitty…