I'm so excited to be teaching at the annual "Super Bowl Event" at Ink About It this year!! The event is on Superbowl Sunday, and runs from 10am-3pm (you'll get home in plenty of time for the big game!!). It's 4 mini workshops, lunch, prizes and more!! Call the store to get signed up as this even usually sells out quickly!!
Here's a couple photos of my portion of the day!! This super fun wall hanging will get you through the rest of the winter (as it seems that winter is finally upon us).  We'll be using the Zutter Bind it All, but don't let that scare you!! I'll have mine for anyone to use, and will be there to help everyone!!
The project uses the fun Echo Park patterned papers (and faux snow… what could be better???) with 2 places for photos, and also has patterned paper on the back so that it can be hung in a door or window…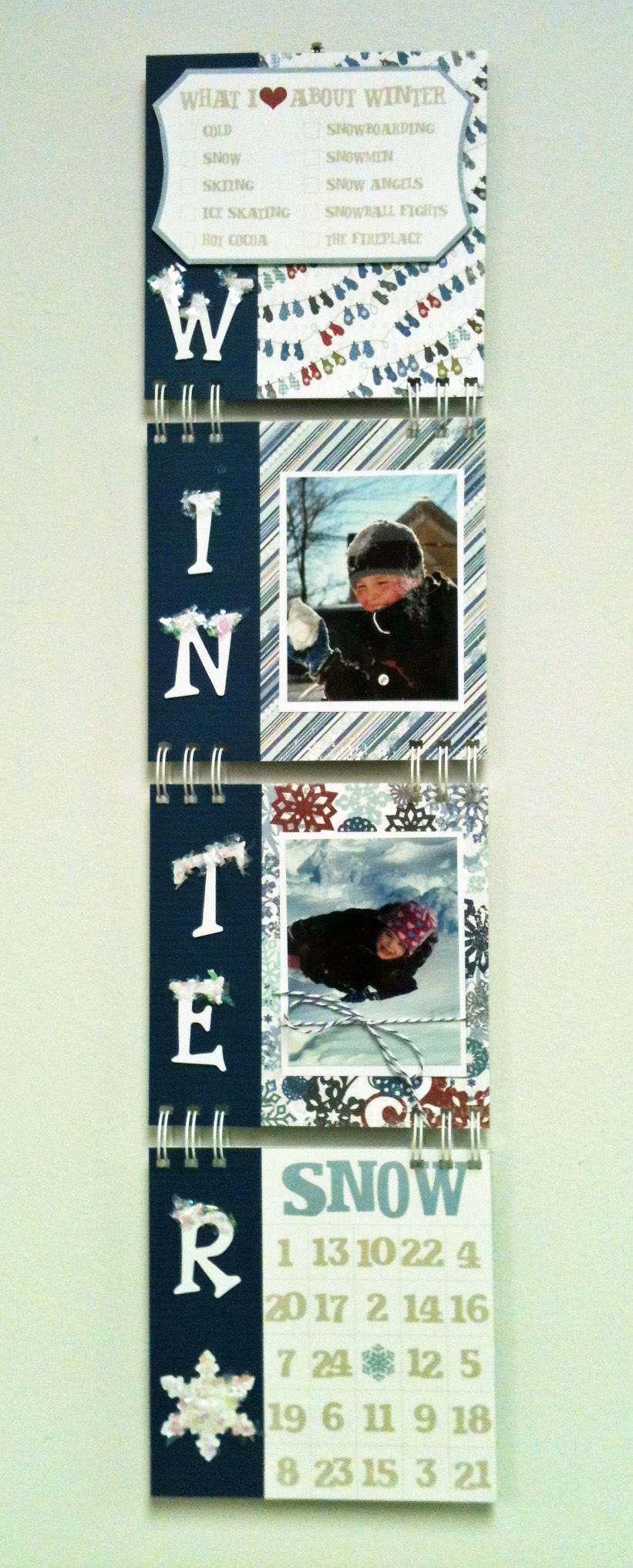 Here's a little closeup of the top so you can see the snow on the letters a little better.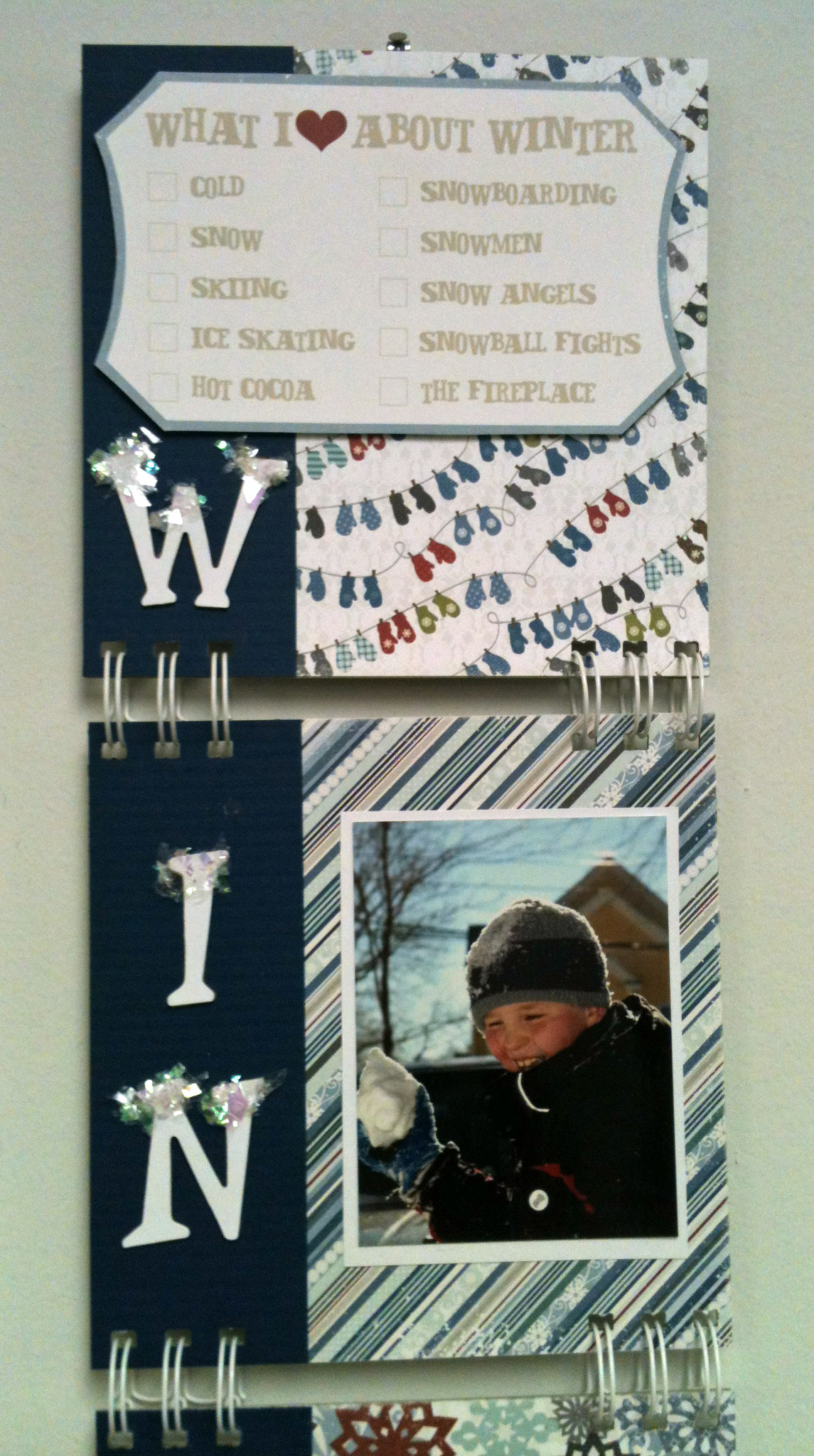 The project will be at the store for you to take a closer look at it by Monday afternoon :) Call the store to get sugned up for this great event!