I was so excited to teach this class last night at Ink About It  in Westford!! It is a quick and easy project that comes together with some pretty papers, and makes a great decoration for yourself or a gift…
Materials:
Chipboard (cut into 1 6×12, 2 4×6, 2 2×6 pieces)
Fancy Pants patterned papers from the St. Nick line (OMGosh, don't you love those trees??)
Love that May Arts ribbon!!
 Zutter Owires in 3/4 inch Antique Brass
The snowflake and stars are both old school Sizzix :) cut with chipboard and paper to make them stand up a bit. 
There are also patterned papers on the back side, incase you want to hang it on a door or someplace where both sides are visible.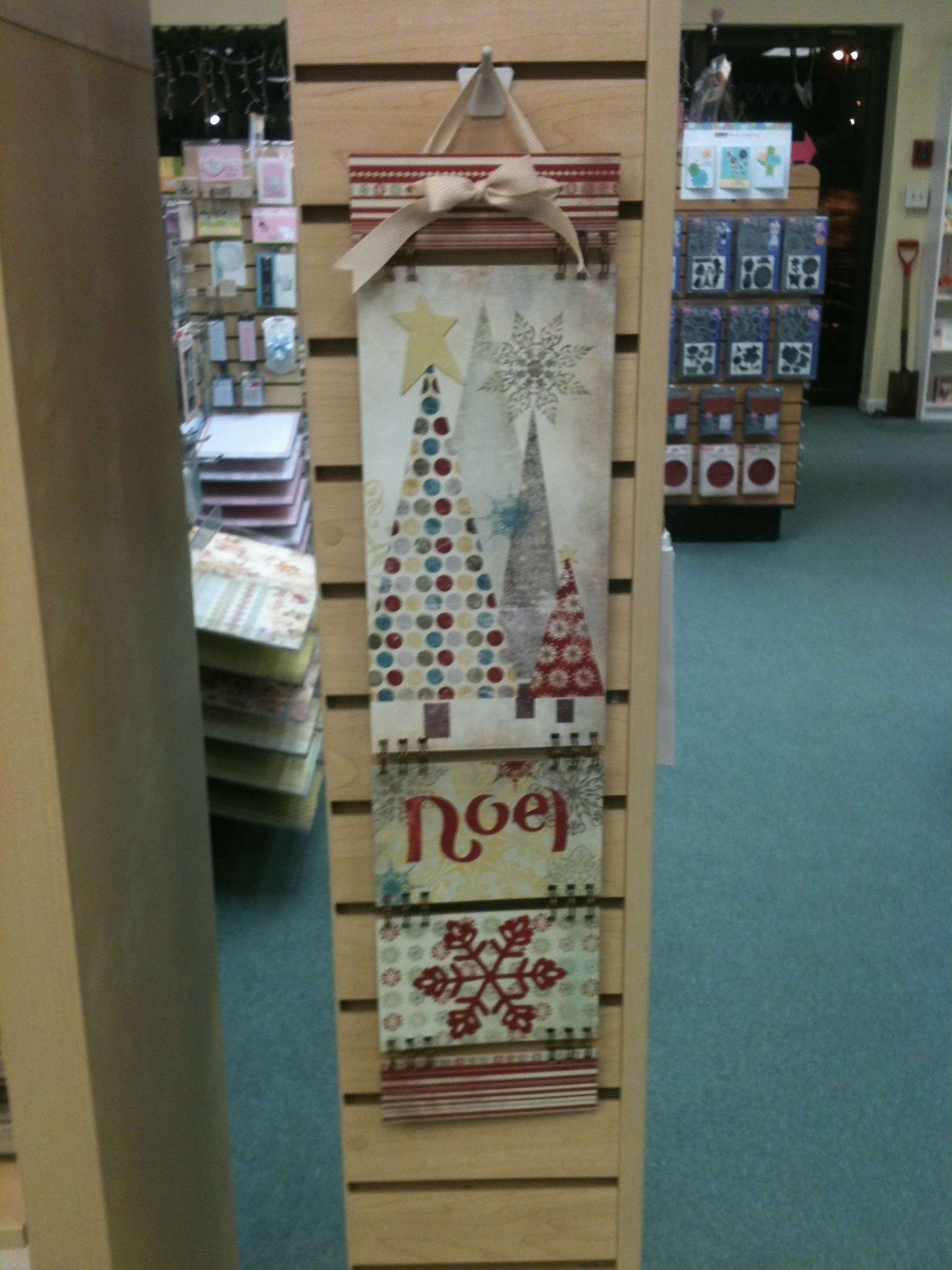 And we made a little bonus surprise :) a fun little post it note holder… Same papers and wire… Hang the wall hanging and then put the matching post it note holder next to the phone…