before I start… I need to warn you… this is VERY picture heavy… :) AKA a picture heavy Thankful Thursday :)
It was the MOST BEAUTIFUL Columbus Day weekend EVER!!! 80+ degrees and sunshine all weekend long… in October… Crazy!!  We certainly made the most of this wonderful weekend!!  It started on Friday evening with a corn maze with friends from Mike's work… Super fun, really… Great fun… but no pictures, 'cause I didn't think (and it was dark)…
Saturday morning,  we had a few things to do… and we did a lot of work around the house… We went for a walk to the river… Hung around and got things done :)
Sunday after Church, we hopped in the car for an adventure…
We started by driving to Wachusett Mountain… And climbing to the top… It's not that far (a little less than a mile) but seems to go straight up :) Did I mention that it was a beautiful day?
Oh, hey! Who's that lady?? Oh yeah… it was me :) Mike grabbed the camera and took a few pictures  to make it look like I went hiking too :)
Whoo! We made it to the top!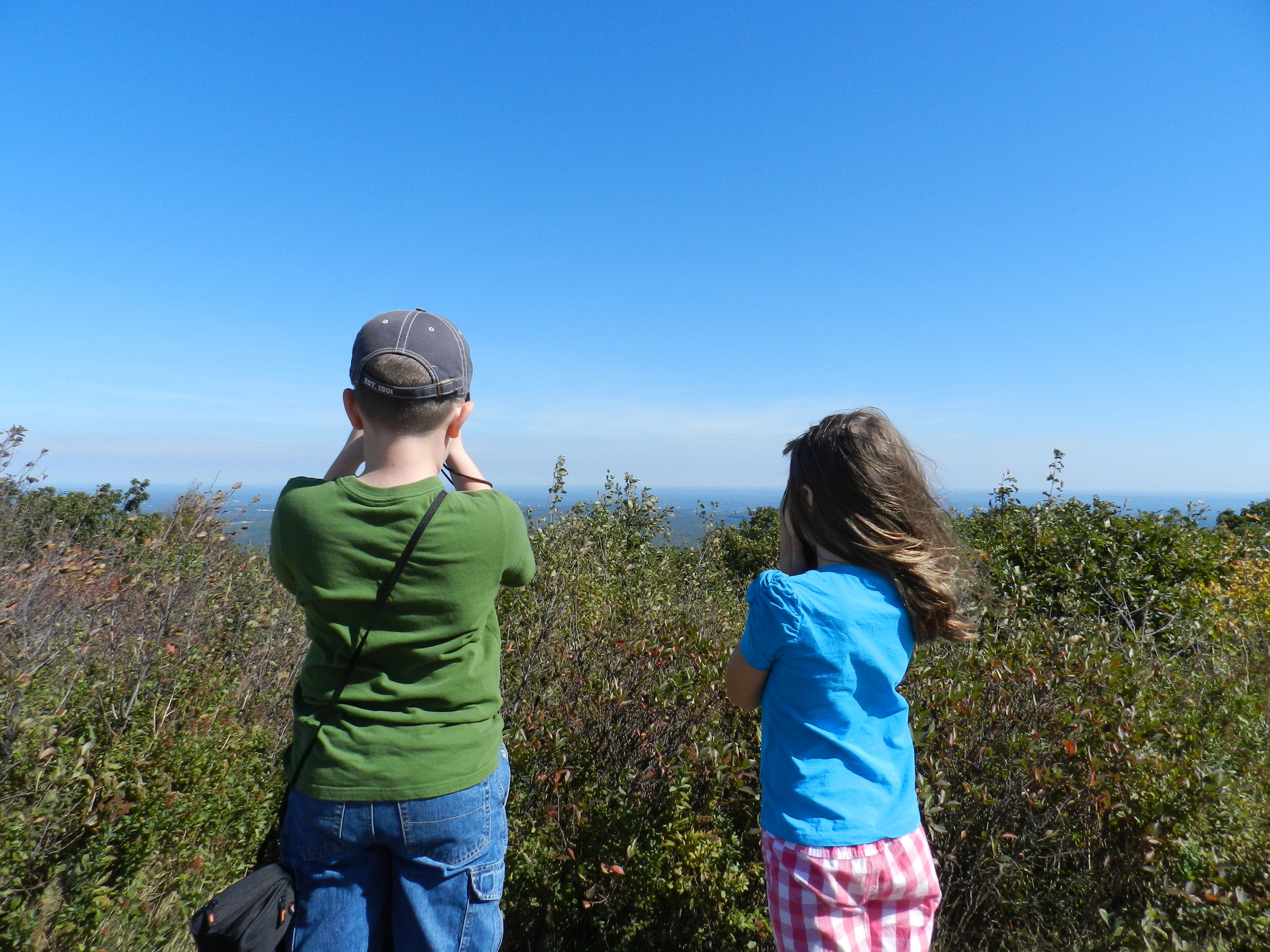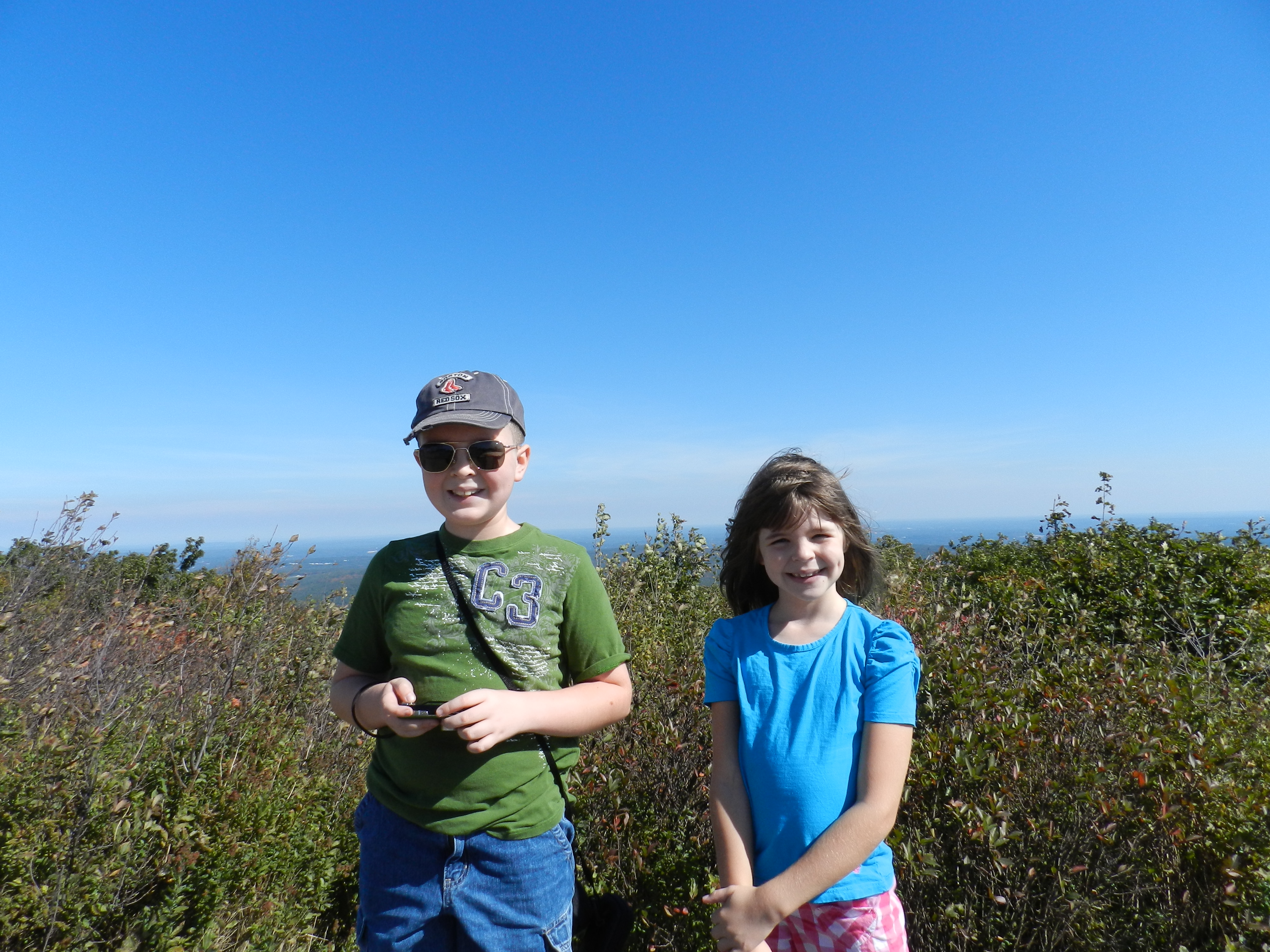 Back down we go!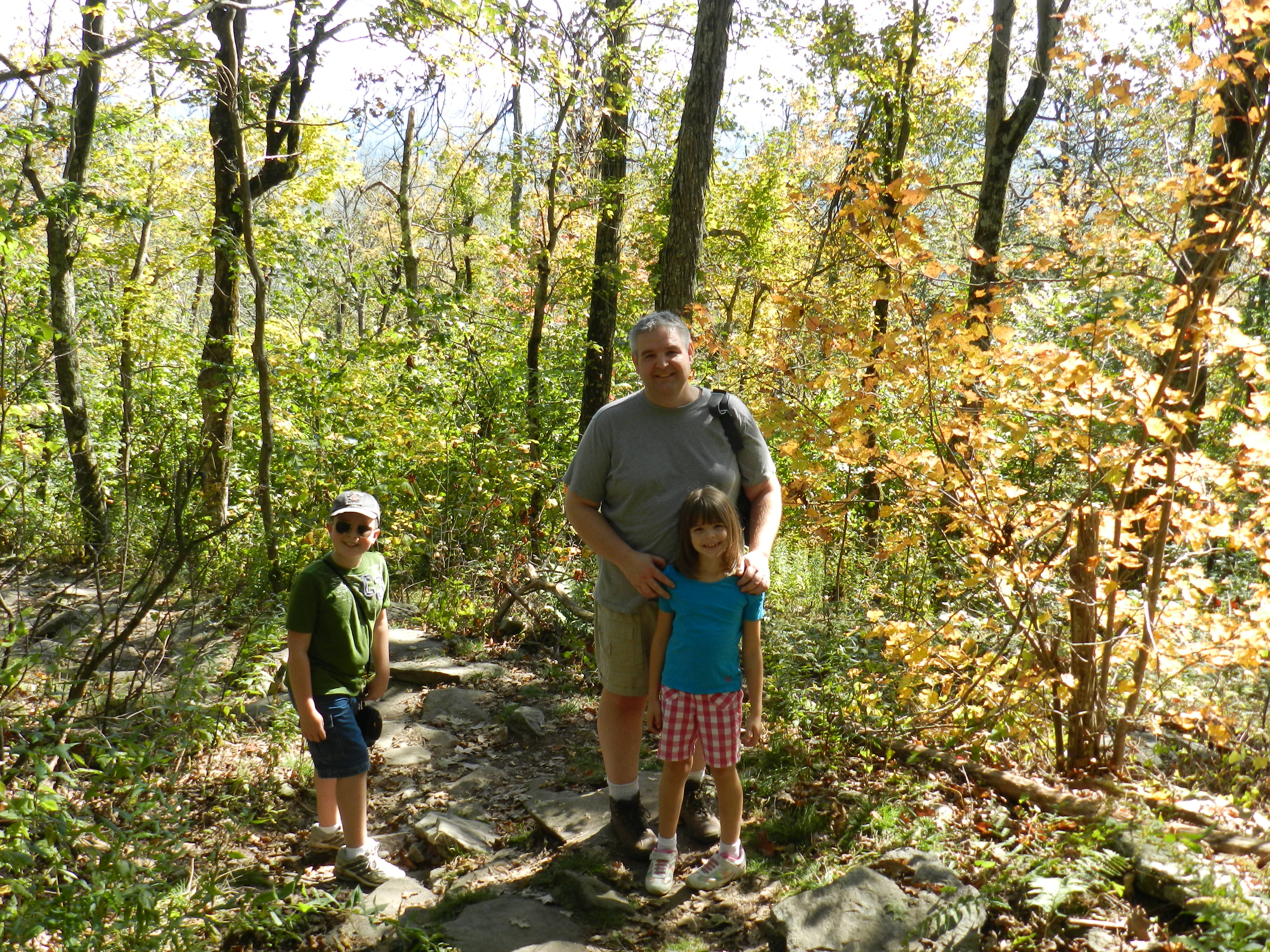 There's that lady again!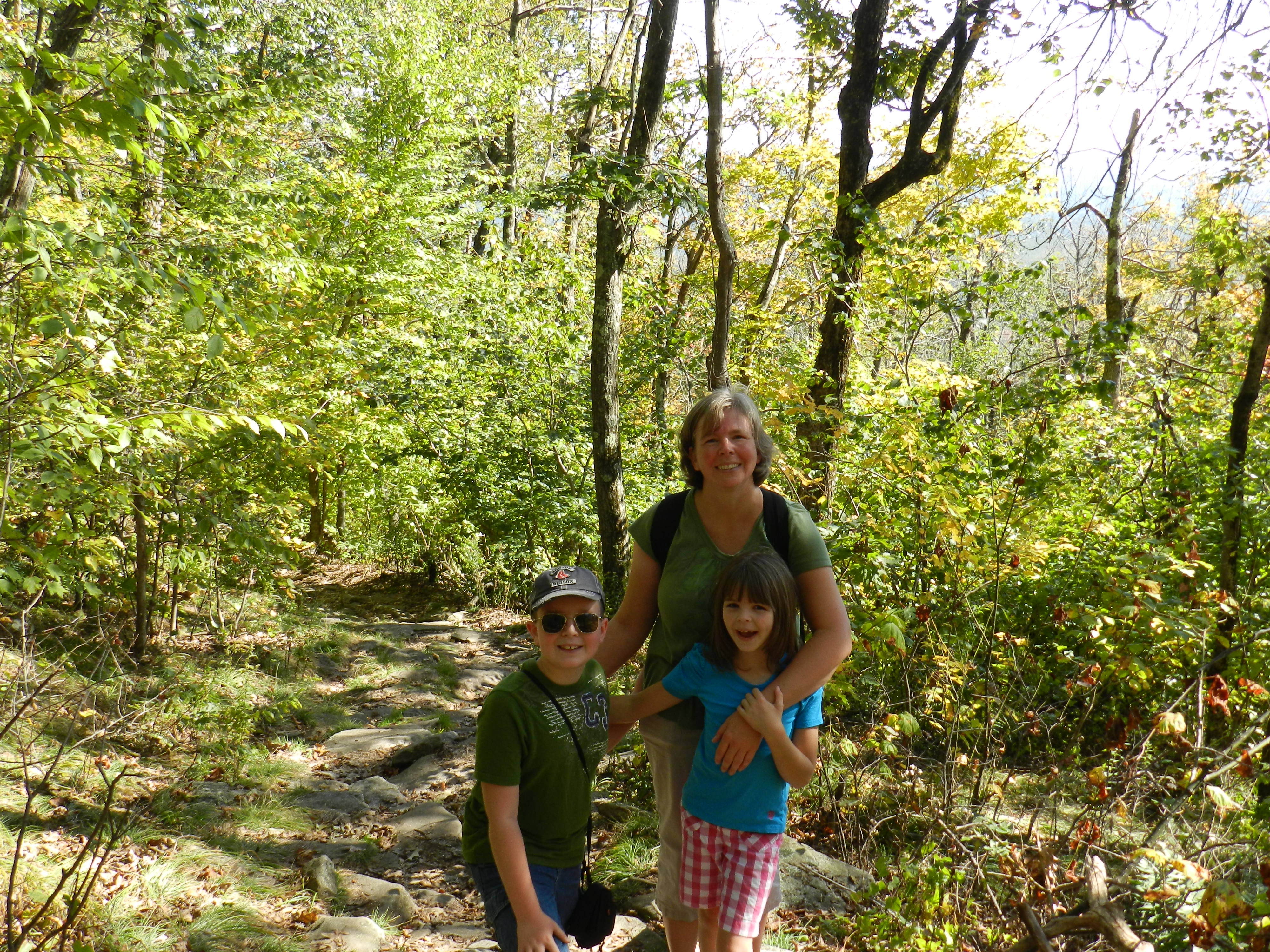 When we got back to the truck… we decided to continue on down Route 2… Here's a view from the French King Bridge… There were lots of wasps around the bridge… we didn't stay too long…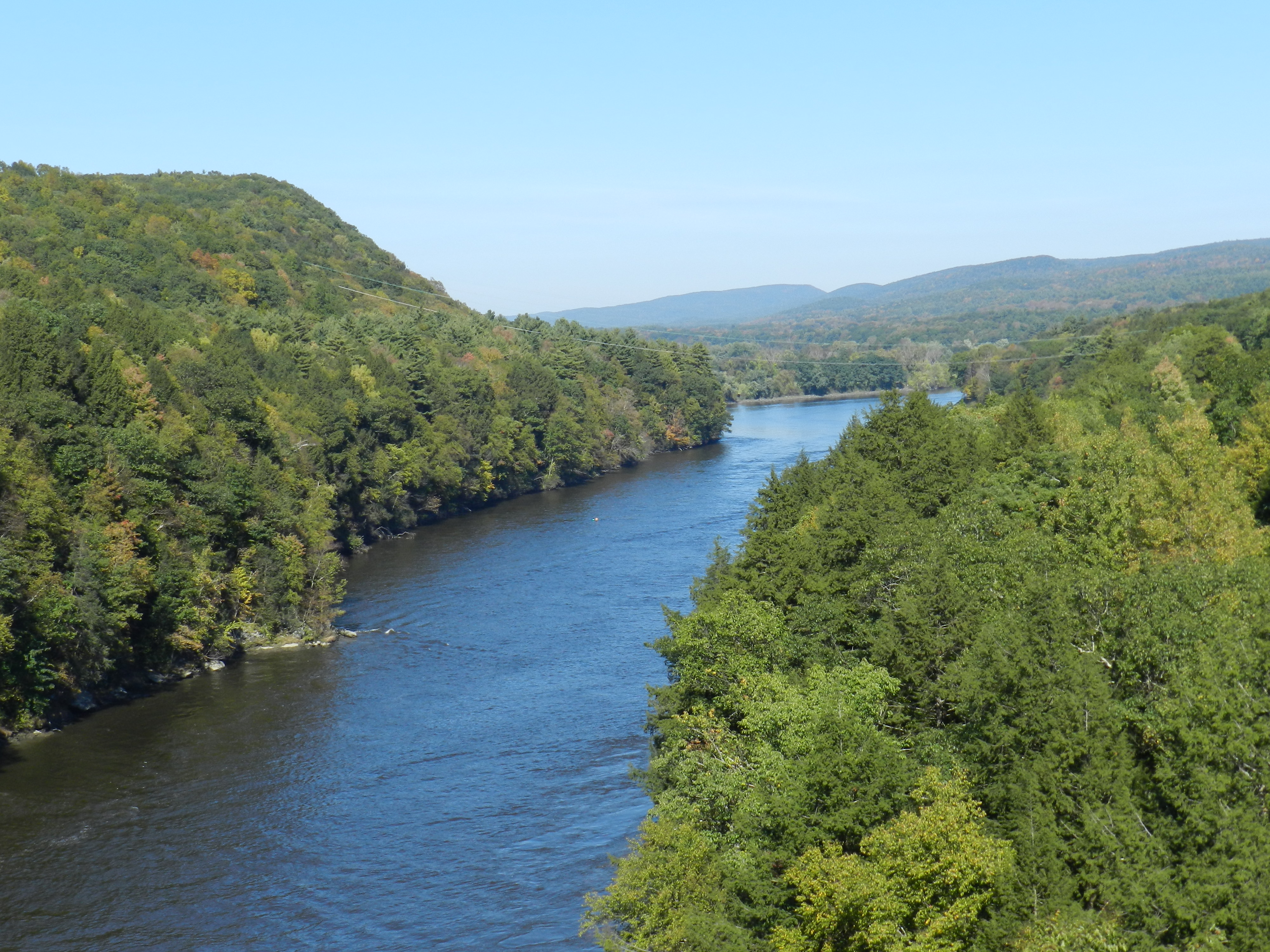 We also stopped at a couple places along the way… We saw lots of damage from the flooding…
Then we came to the end of Route 2… well, where it ends now because of the flood damage… We turned around and stopped at Shelburne Falls… Walked across the bridge of flowers… saw the glacial pot holes… had lunch… and made a stop at the Shelburne Falls Trolley Museum… At closing time… but that didn't matter… they were so nice, and we even got to take the last (and private!) Trolley ride of the day…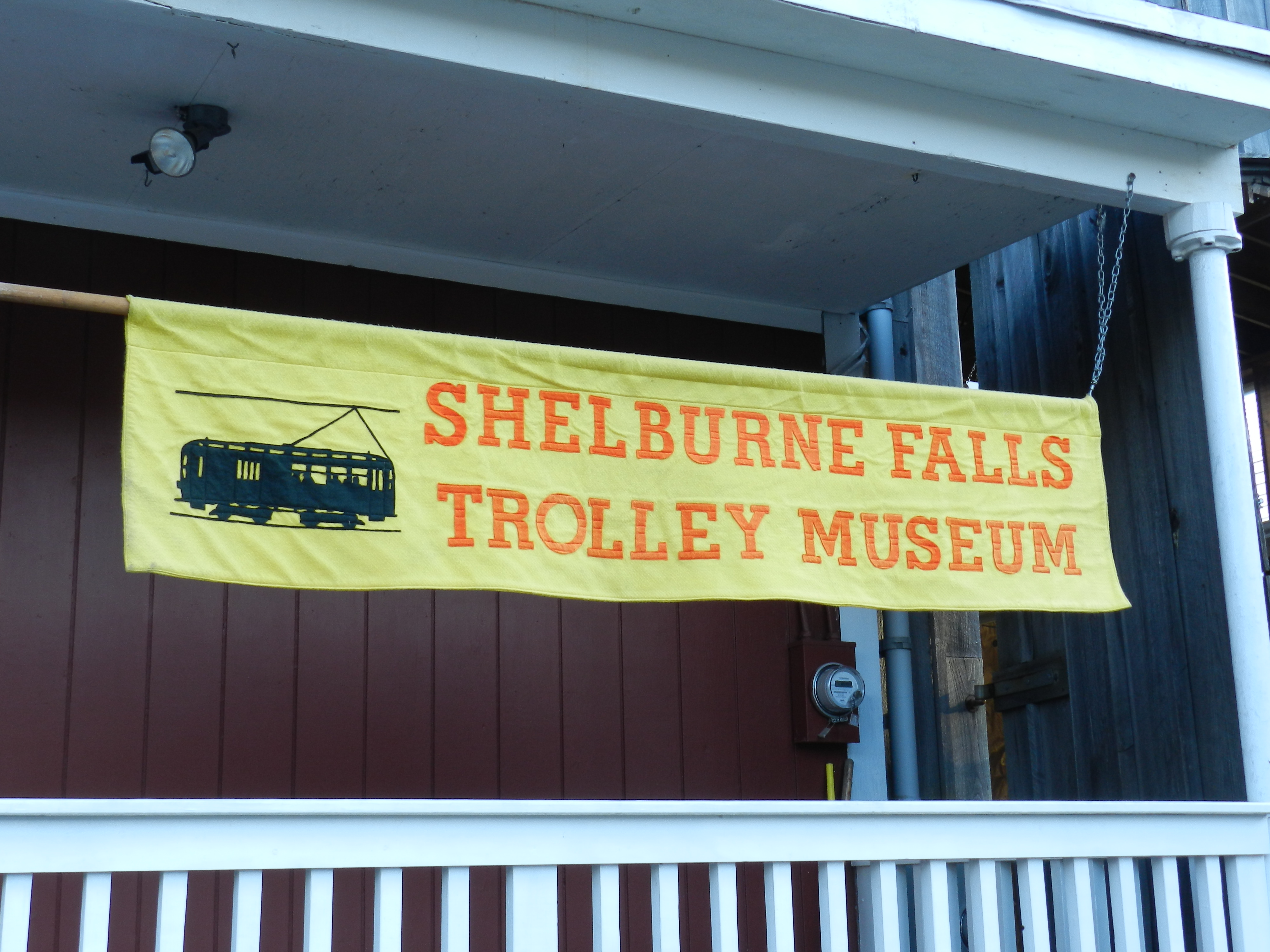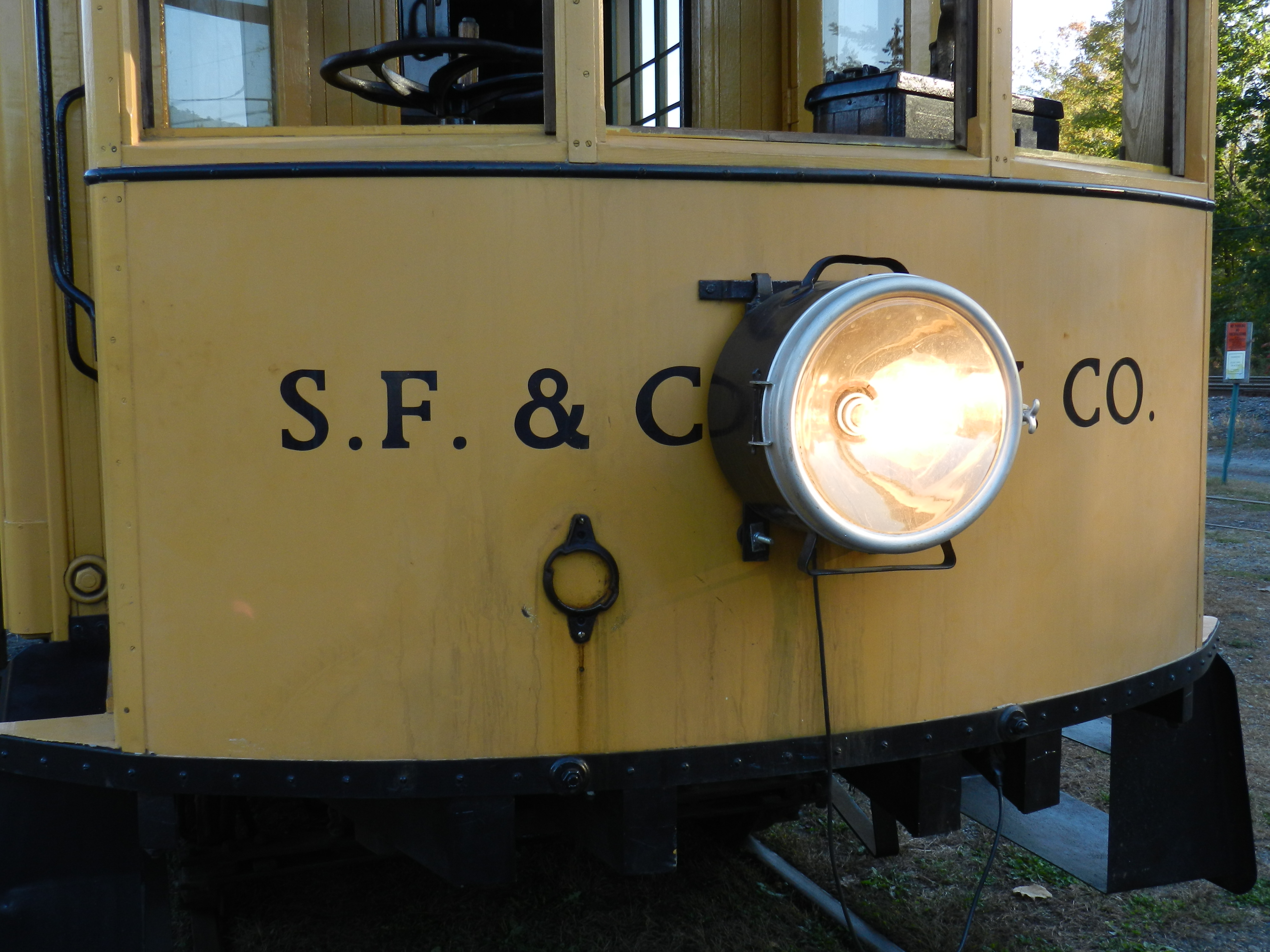 The Pump Car was a huge hit!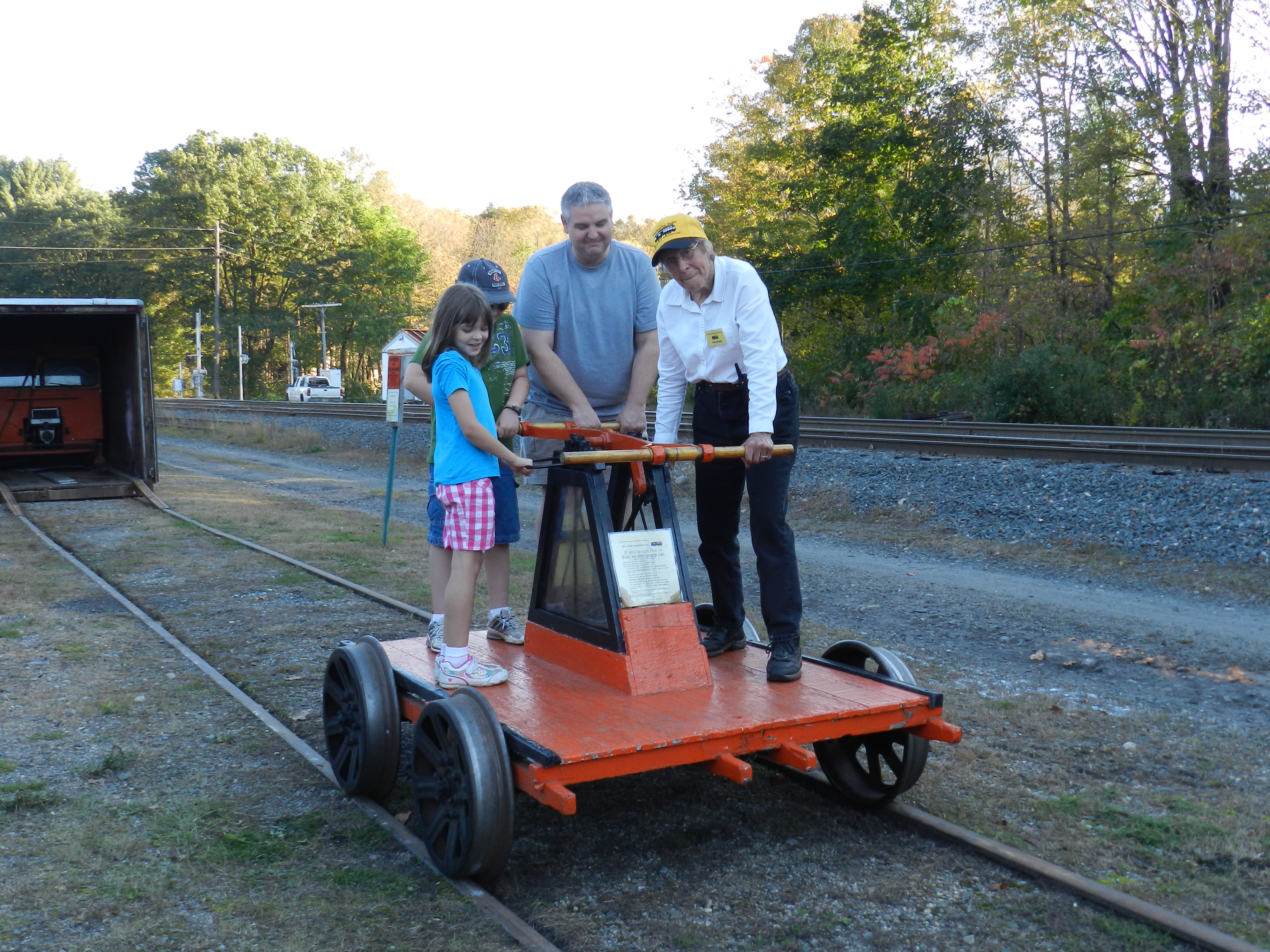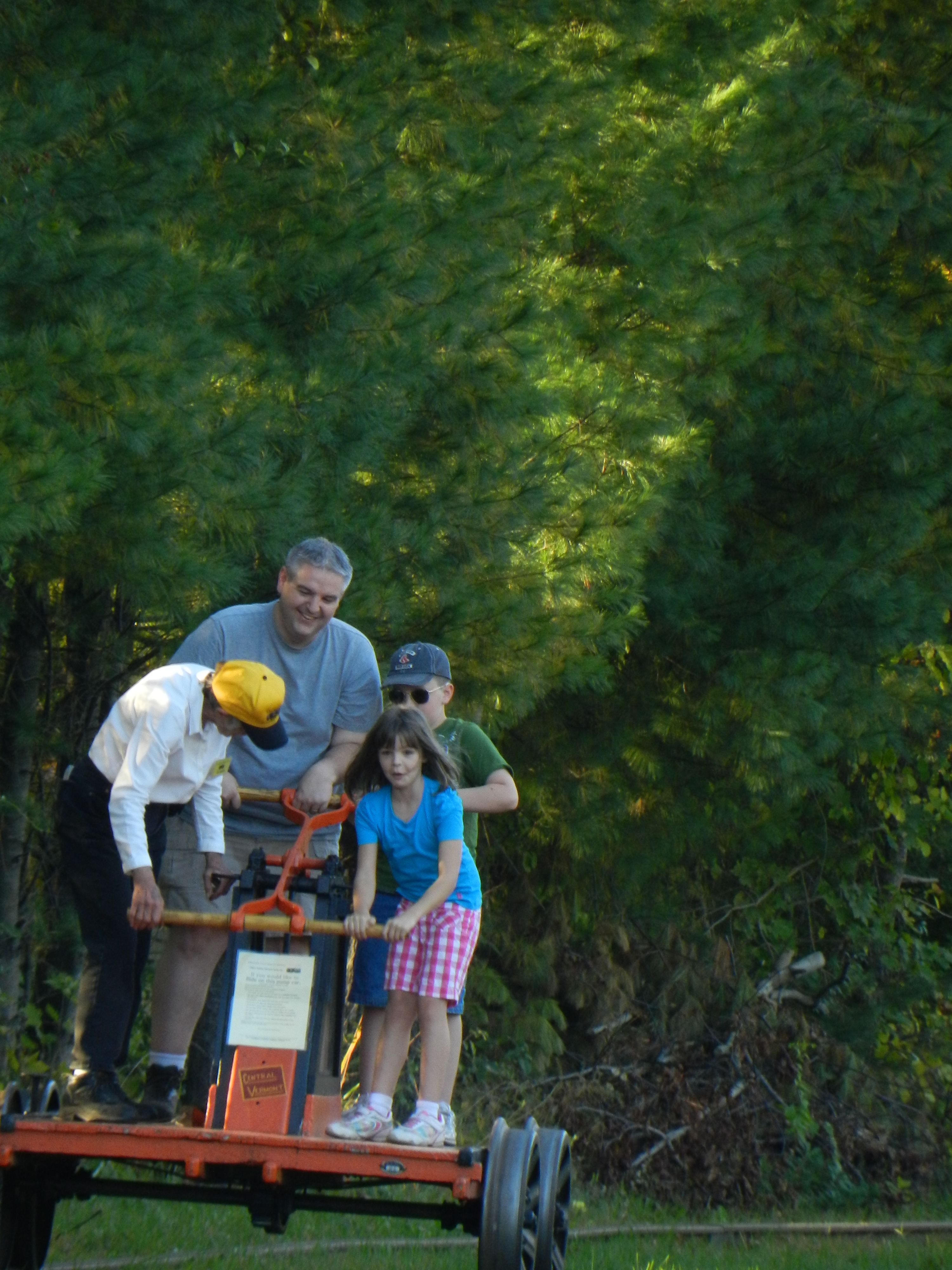 The Trolley Museum was the last stop (well, if you don't count the Dunkin Donuts :) on the ride home…)
Monday… Oh, another glorious day!!  When we got to the top of Mt Wachusett on Sunday, we discovered (to Kathryn's chagrin) that they were running the chair lift… So, we went back and rode up and back down… So much fun! and more beautiful views!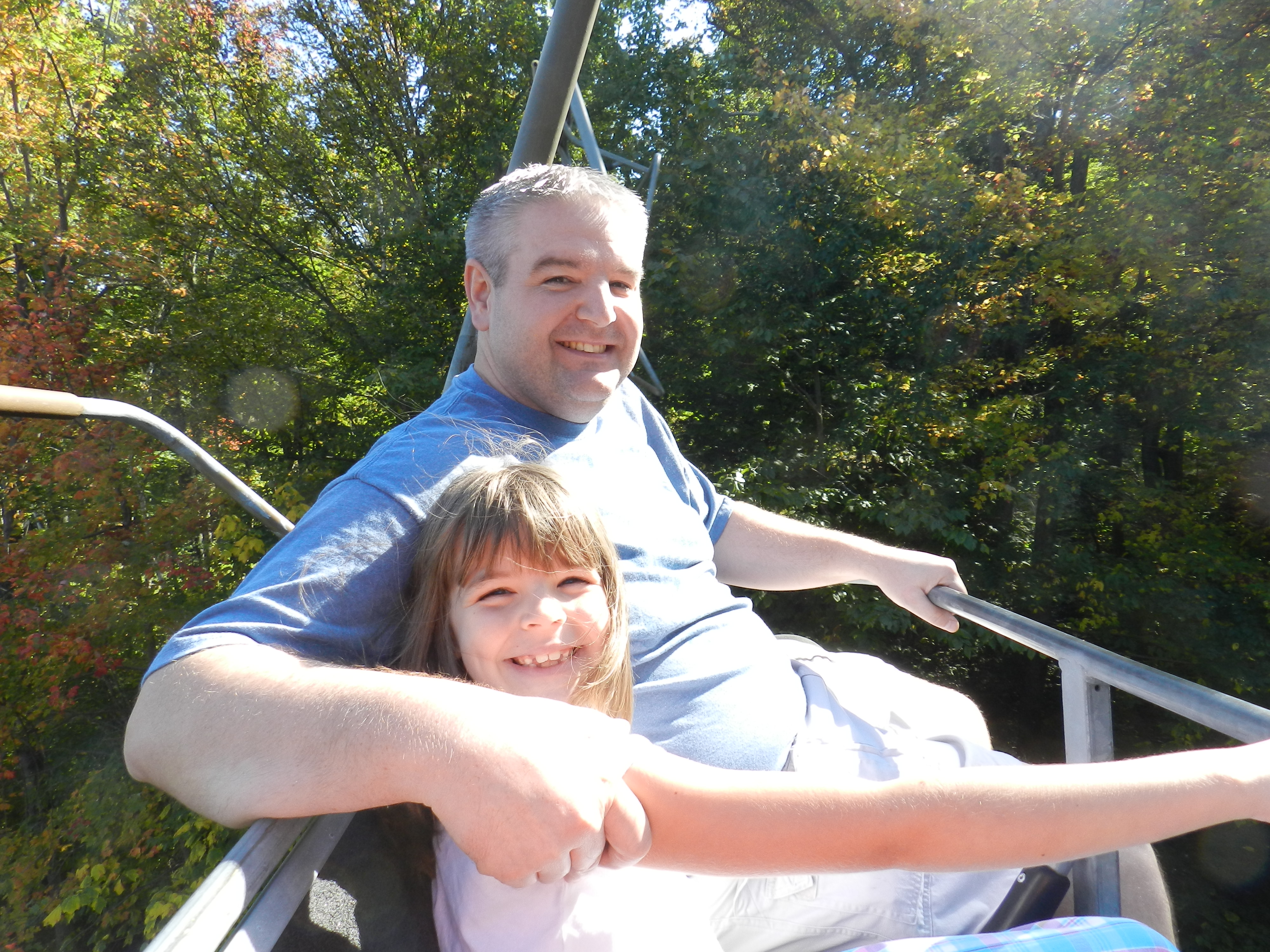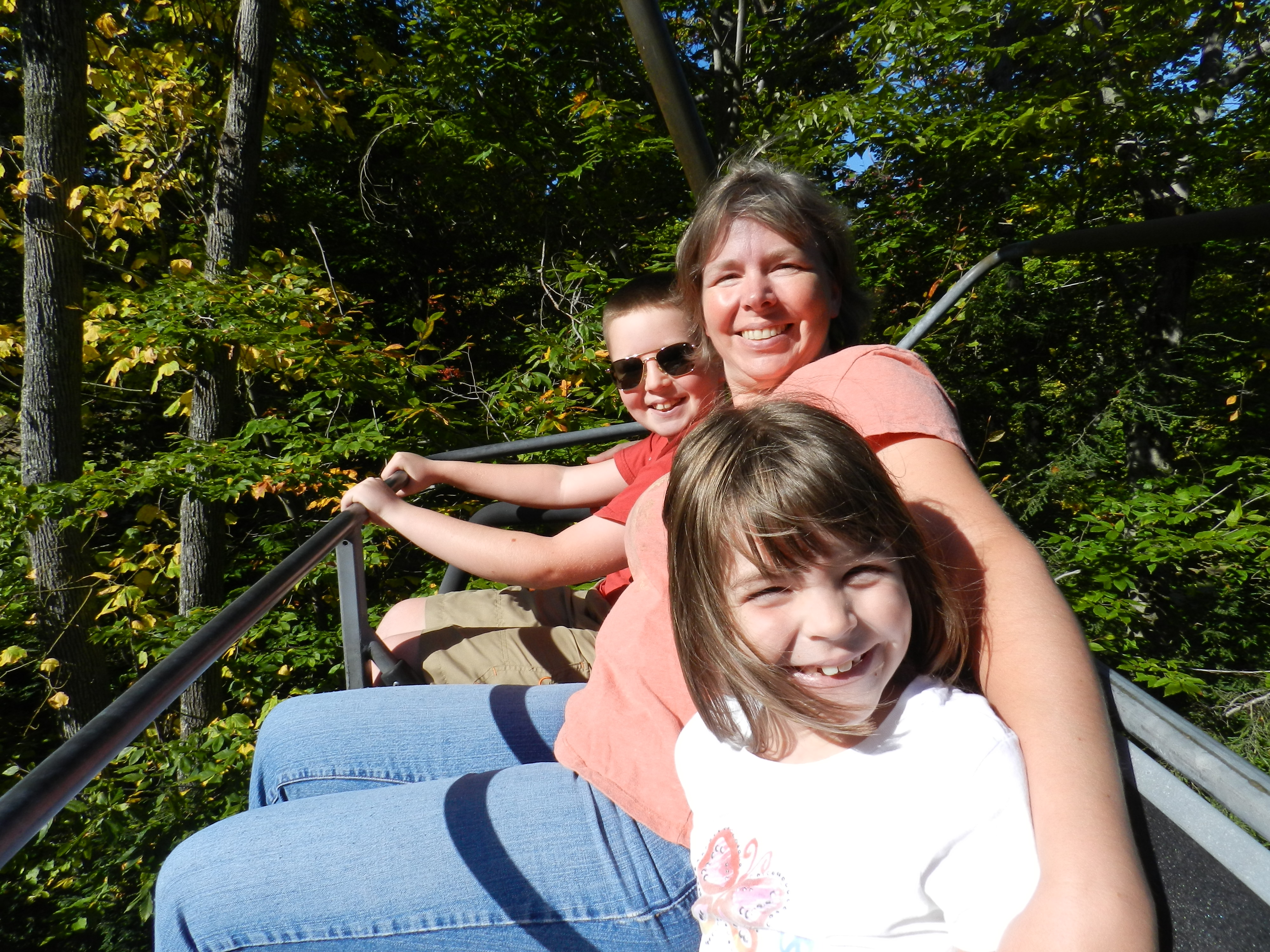 Hey… look, there's our shadow as we go up the chair lift :)
At the top of Wachusett (again!)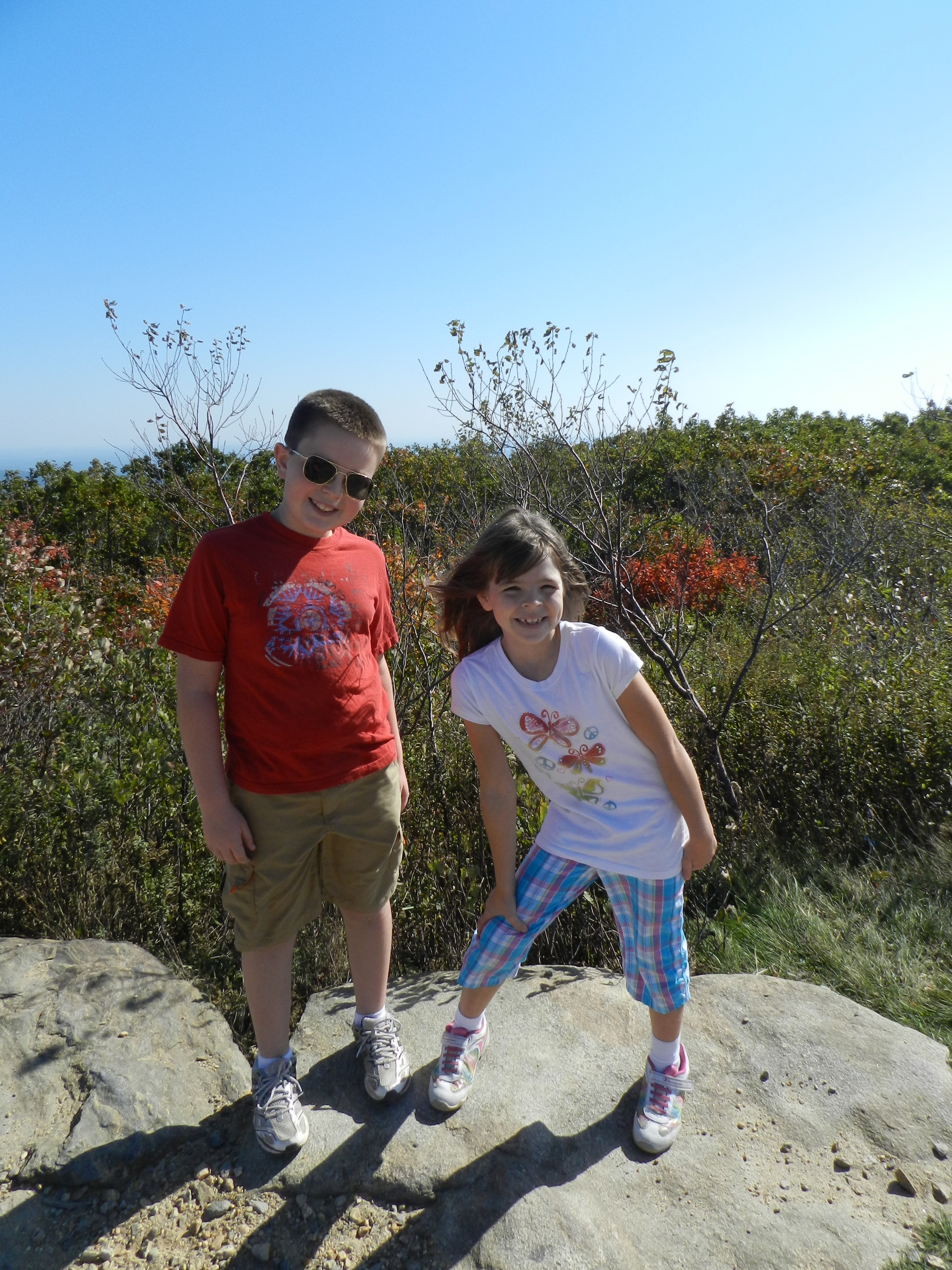 So, of course… Riding the chairlift to the top of  the mountain isn't a big enough adventure for one day… Next stop, Lexington and the Battle Road…
Amazing views don't even come close to describing it… Add whiny perfectly behaved, happy children, and it's the perfect package :)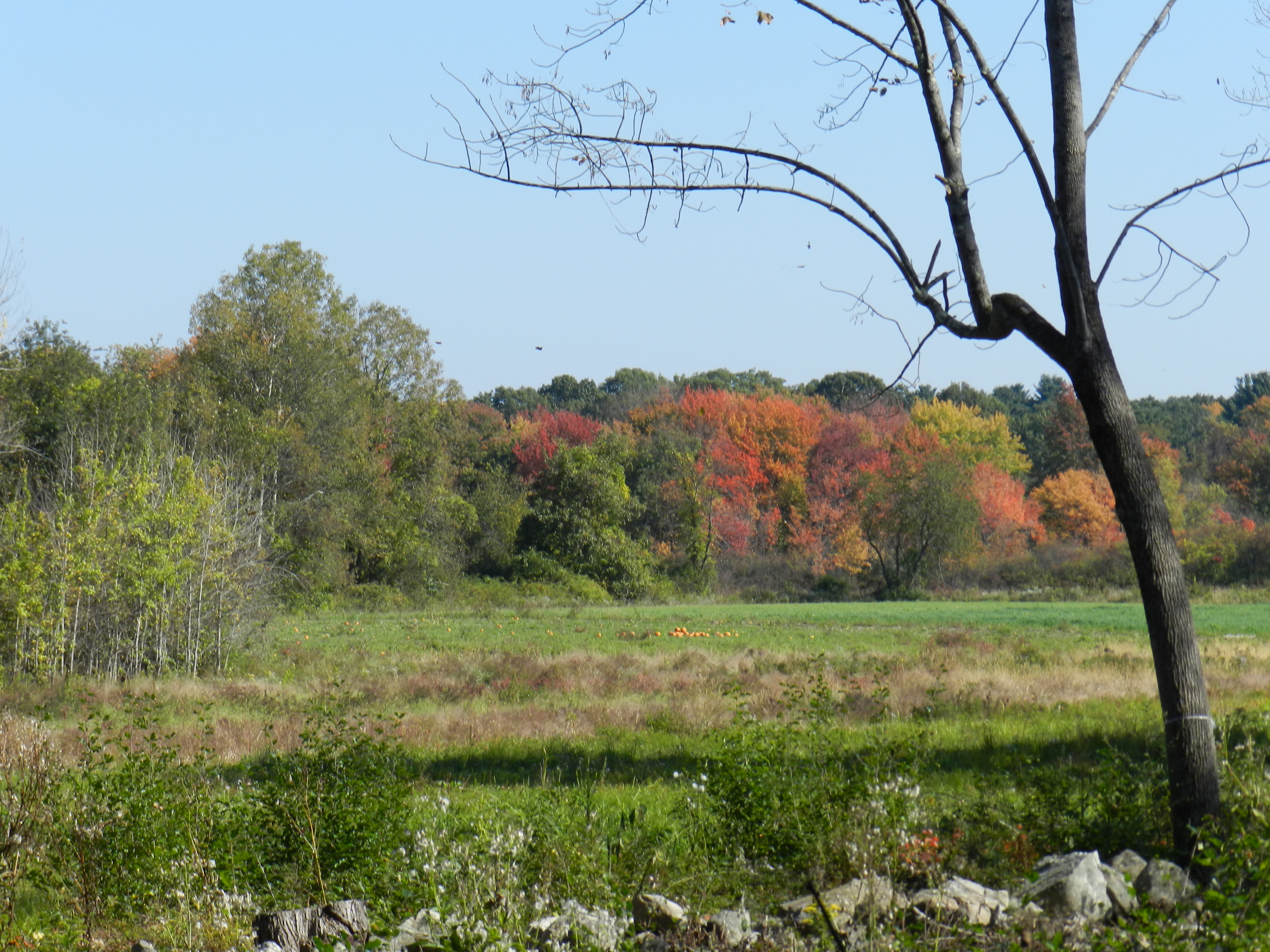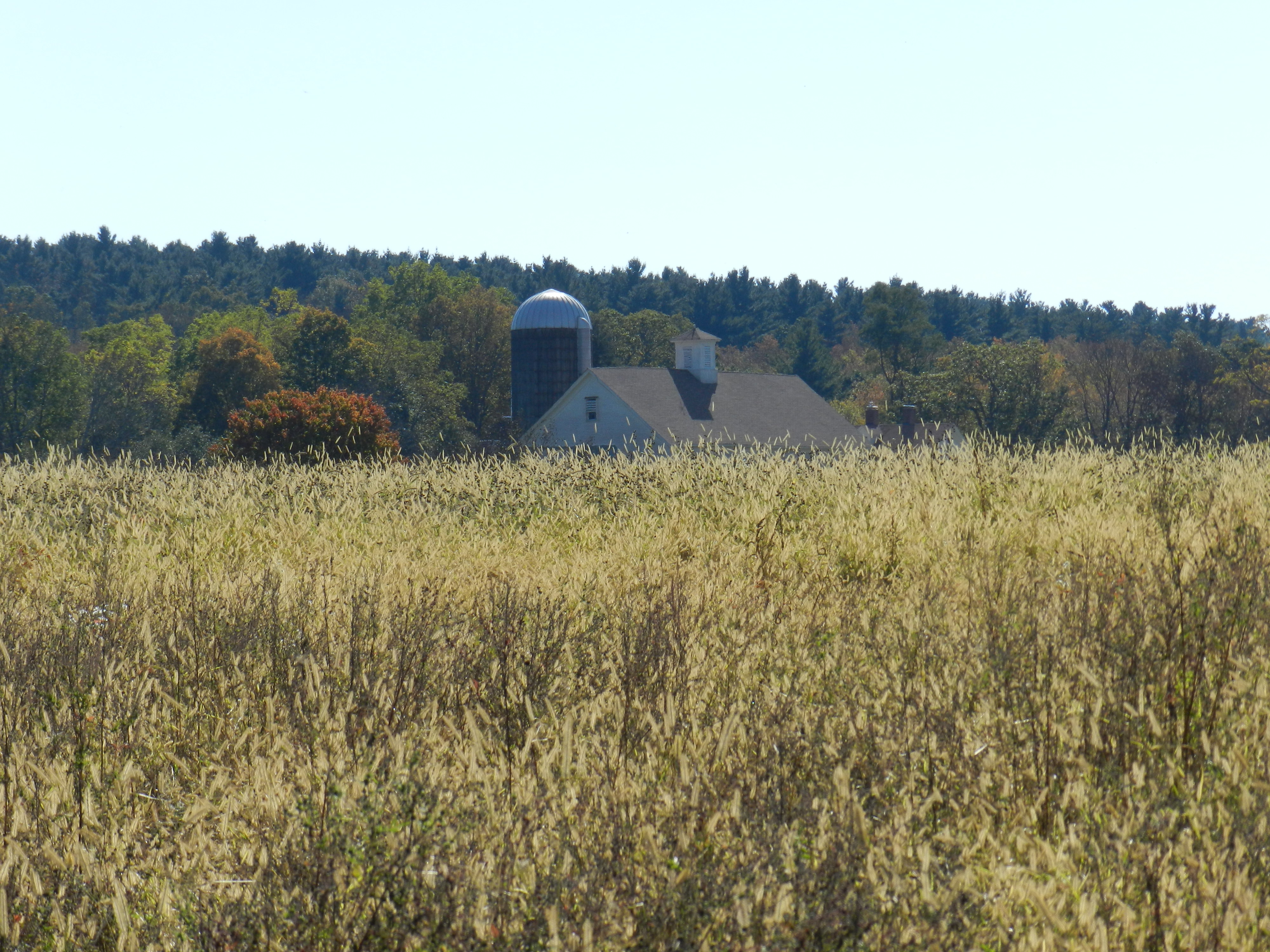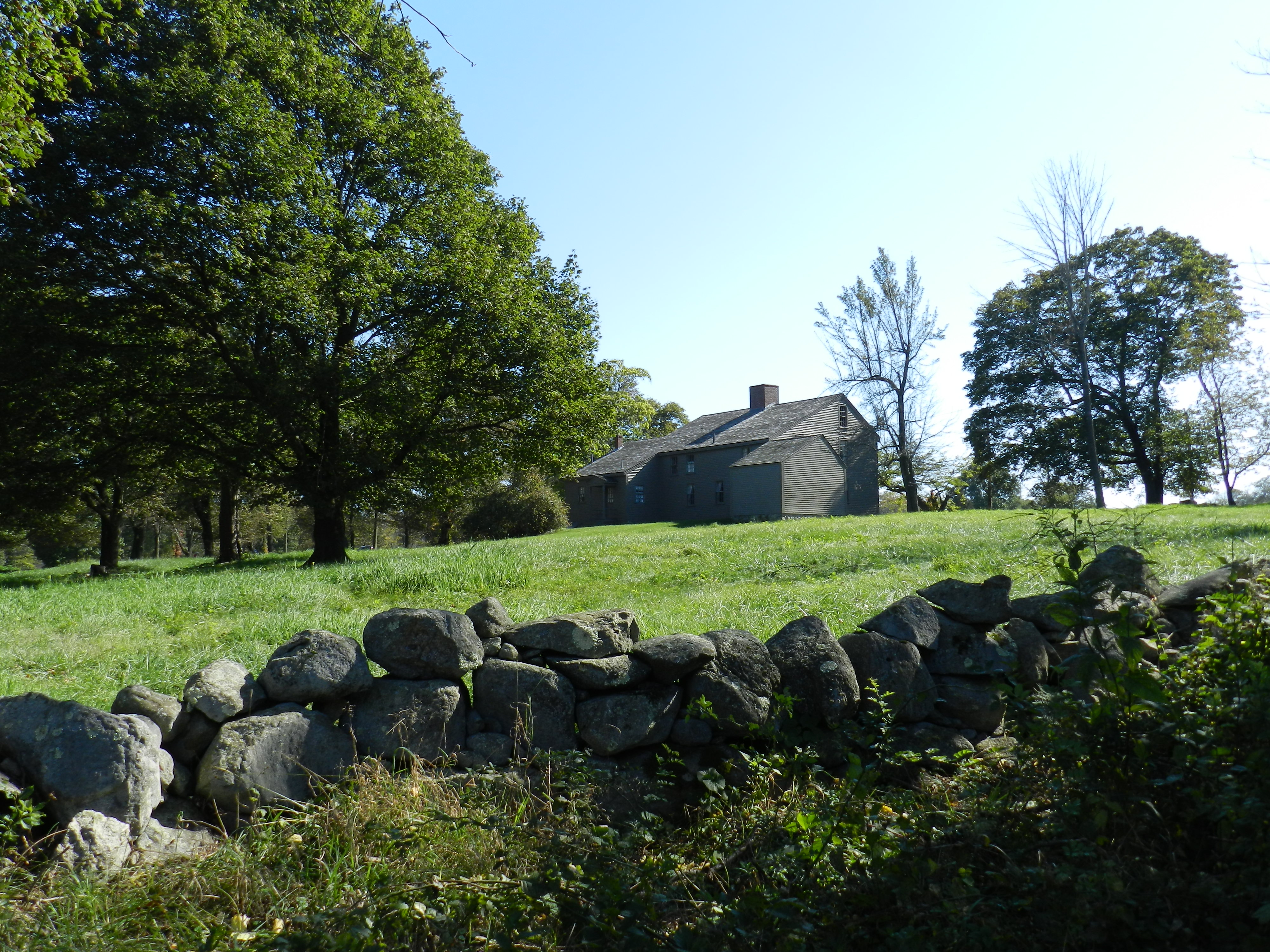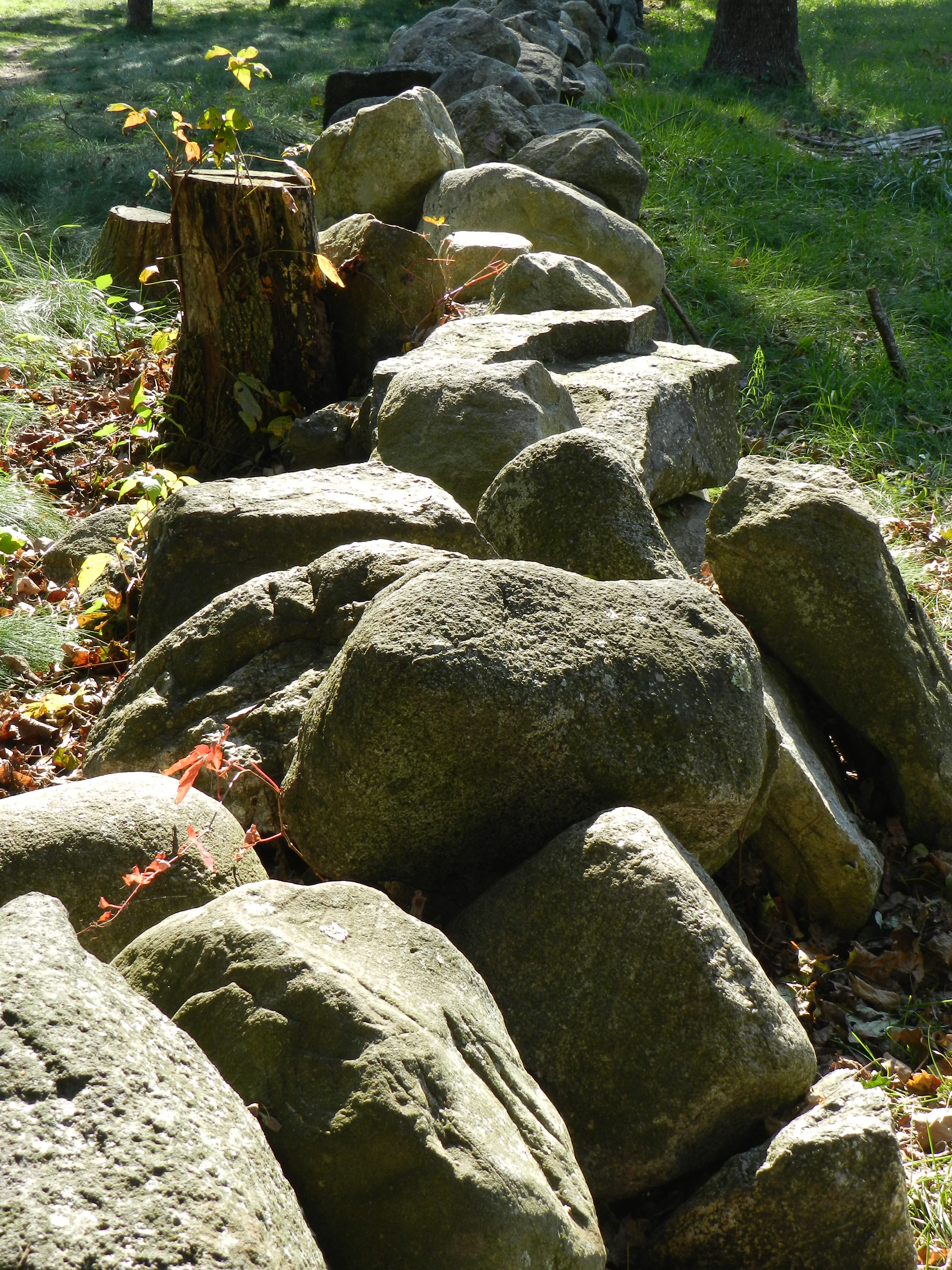 So, when you're out on a longish walk… in the heat, when you weren't planning to go for a long, hot walk… and the kids ask "how much further to the car?" and you tell them that it's not a loop, and we have to get all the way back to the car the way we came… These are the faces you get from the whiny   I mean… perfectly well behaved children…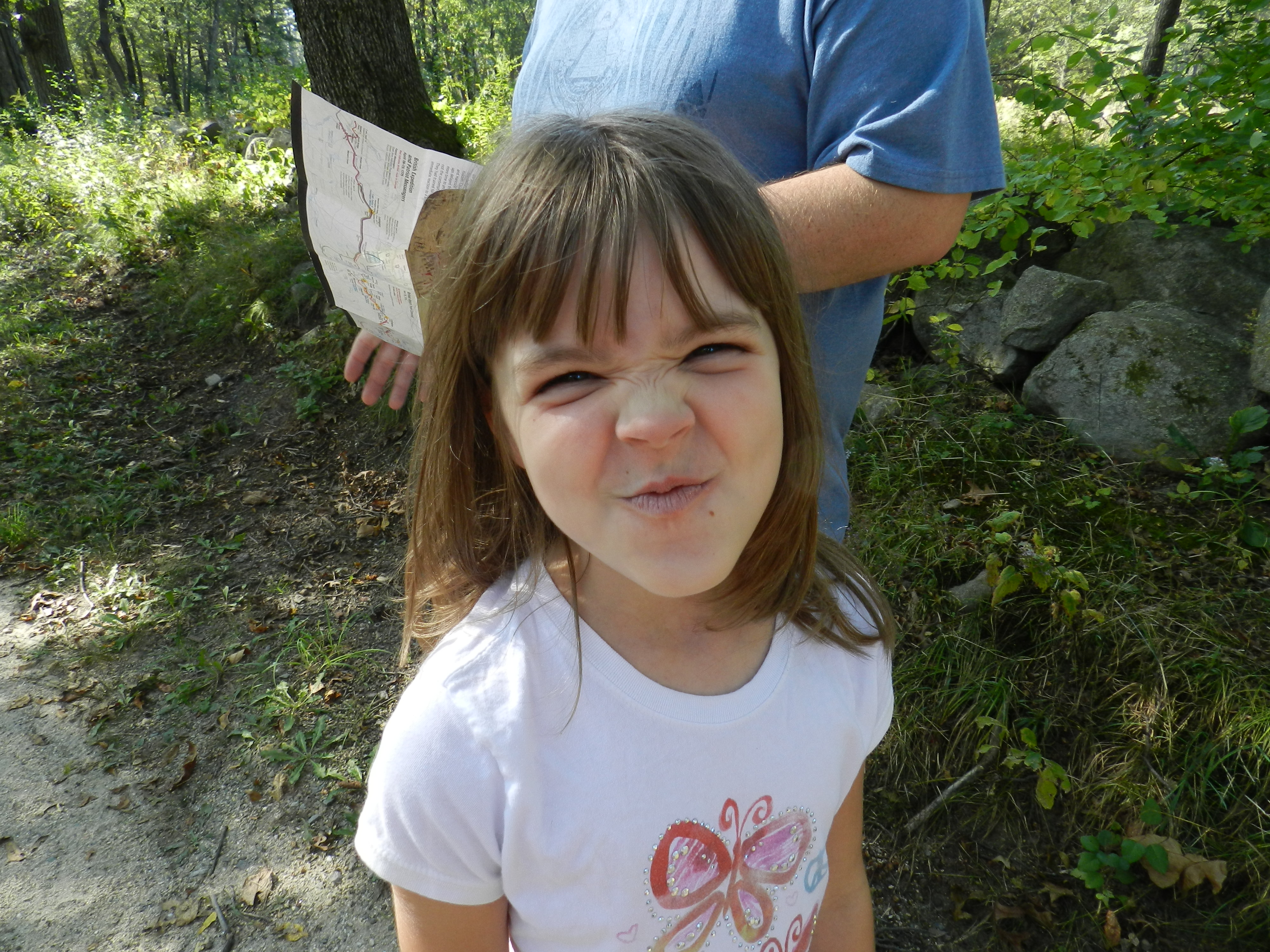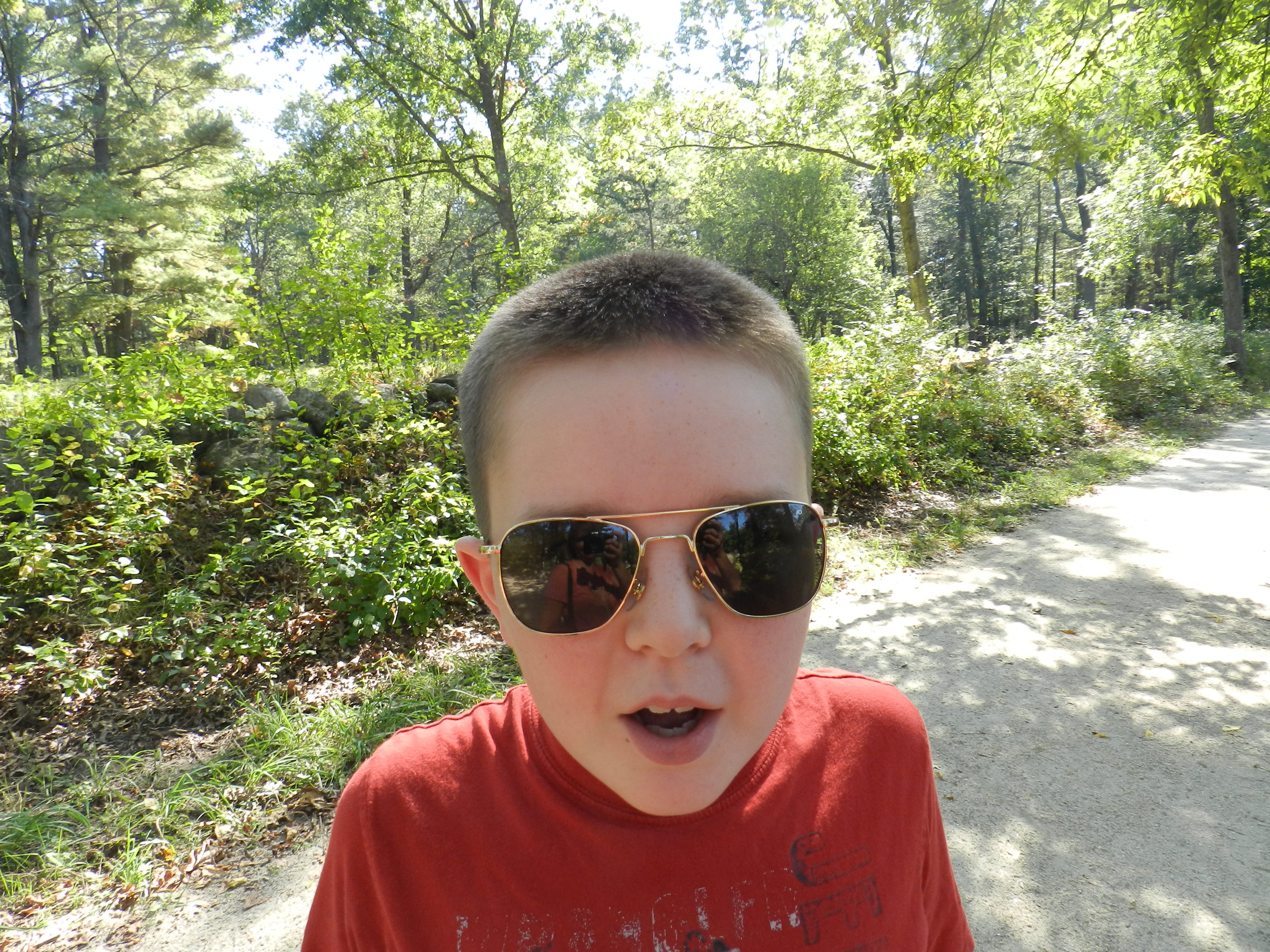 Ending up at the Harttwell Tavern… then on to the parking lot while Mike walked back to the car and came around to pick us up :) because said perfectly behaved NON whiny children couldn't walk one more step… :)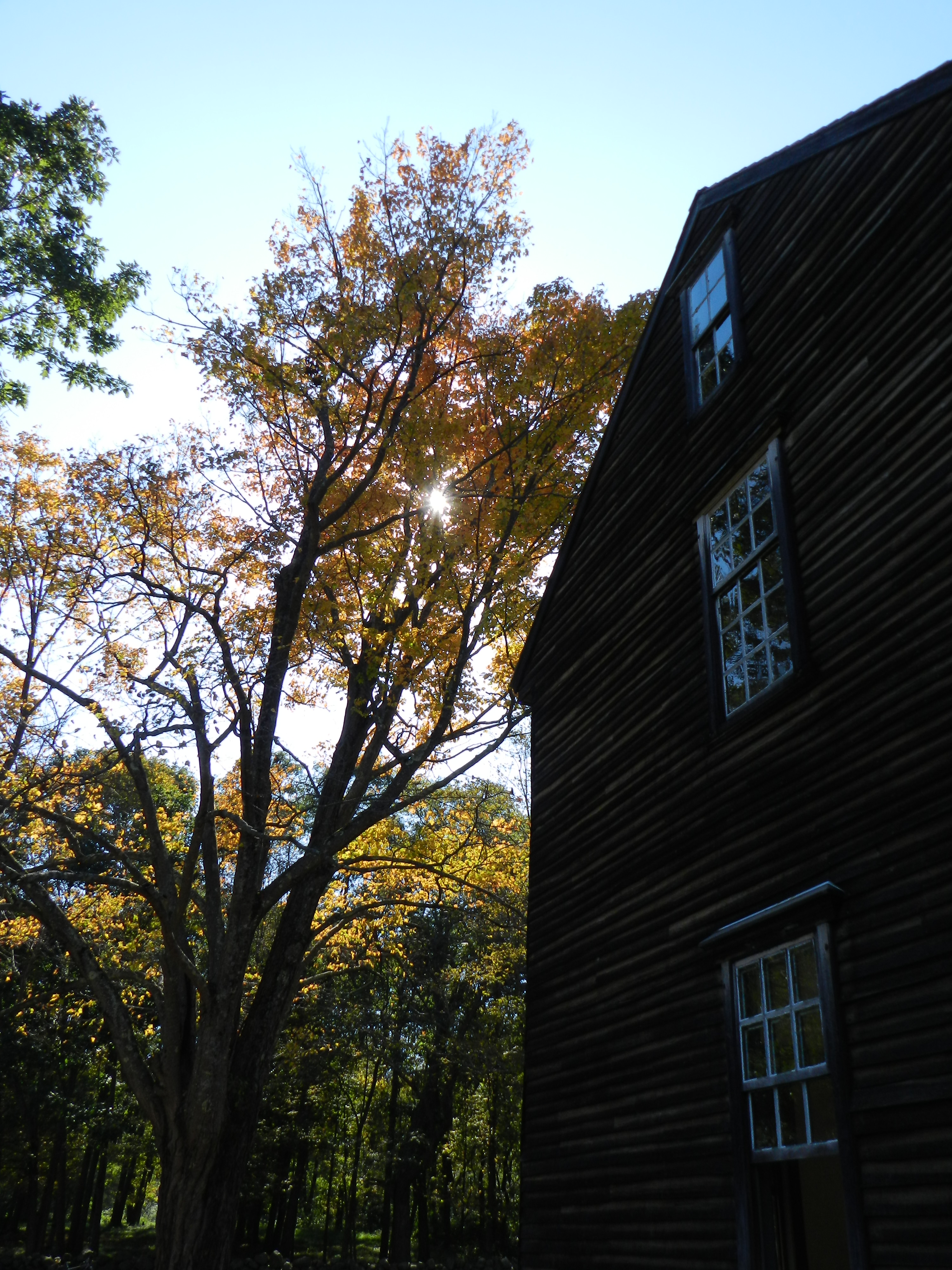 Well… That's about it… also known as… "What we did on our long weekend…" What did you do all weekend? :)